NHL's 'enhanced stats' on the table at arbitration hearings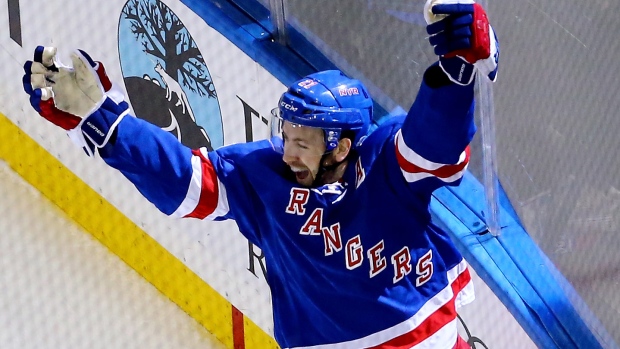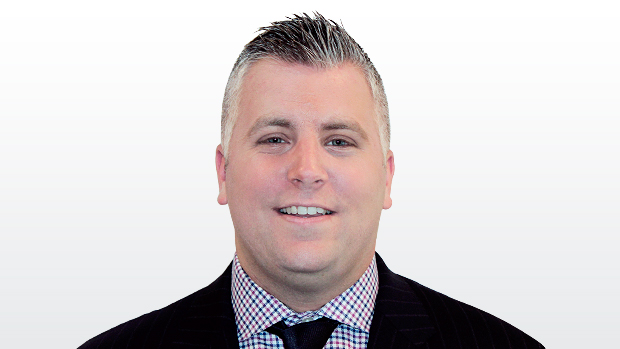 The clock is ticking.
The first group of 17 players who filed for salary arbitration is scheduled to appear in Toronto for hearings starting on Monday, July 20. Quite a few big names – lead by New York Rangers centre Derek Stepan and Washington Capitals goaltender Braden Holtby – have exercised their right to participate in the process.
The Maple Leafs chose to take goaltender Jonathan Bernier to arbitration, a decision that will make the arbitrator's ruling in that case binding, no matter how big the award. Teams cannot walk away from awards to players they decided to take to arbitration; Edmonton is in the same position with defenceman Justin Schultz.
This year, for the first time ever, both sides will be armed with new data to support their cases. The player and the club may submit "enhanced stats" as evidence, since the NHL added the section to their website in February with the help of sponsor SAP.
Any statistic provided on NHL.com may be used as evidence, the NHLPA confirmed on Monday. Even though "enhanced stats" have been in existence for years, they were inadmissible because they were not statistics officially kept by the league.
Even though "enhanced stats" have been in existence for years, they were inadmissible because they were not statistics officially kept by the league.
Previously, according to Article 12.9 (h) of the Collective Bargaining Agreement, teams could include advanced statistics they kept and tracked themselves about a specific player, so long as they were included in the "brief" provided to the player's side 48 hours before the hearing.
These new league-wide numbers will level the playing field - to either pump up or bring down a player. The tricky part will be convincing the arbitrator of the player's value in relation to the statistic and making it a deciding factor in the case.
For instance, should Stepan indeed take the Rangers to a hearing, his agent can show that Stepan finished 31st in the league with 2.67 points per 60 minutes played among the 568 skaters who appeared in a minimum of 40 games last season. That mark was better than notable names like Jonathan Toews, Claude Giroux, Ryan Johansen, Joe Pavelski and T.J. Oshie. There were no statistical anomalies in the 30 players above him - they all put together impressive seasons.
At the same time, the Rangers could point out that Stepan only ranked 19th on the team last season in Corsi, or shot attempts for/against, as labelled on NHL.com. In other words, opponents generated 135 more shot attempts than the Rangers while Stepan was on the ice.
Since NHL.com has not broached the "enhanced stats" platform for goaltender statistics, this new wrinkle will have little impact on Holtby or Bernier.
With a week to go before the first hearings, there is still a long time for settlements to be reached in the majority of the cases.
At this point, the negotiation has morphed into a giant game of chicken. Neither side wants to go through the costly process of arguing in front of a neutral third party: both the player and the club are responsible for their travel, legal expenses and preparation for the trip to Toronto. Plus, the two sides must split the cost of the arbitrator.
It's usually the emotional and mental toll of the unpleasant process that eventually brings the two sides closer together, often at the 11th hour. Teams and players have been known to budge off their stance at the last minute before entering the hearing to avoid further damaging the relationship.
Five players who elected for salary arbitration this summer already came to agreement with their clubs on a new deal, including two more –Taylor Beck of the Maple Leafs and Phil Varone of the Sabres – on Monday.
Last summer, only two players - P.K. Subban and Vladimir Sobotka - ended up going the distance, with their cases being heard by the arbitrator.
Subban and the Canadiens didn't even wait for a decision to be rendered, agreeing on an eight-year, $72 million deal one day after the hearing. Sobotka had already signed in the KHL, rendering his $2.725-million decision moot unless he decides to return to the NHL.
For those cases that make it all the way to a hearing room, the arbitrator must render a decision on a one- or two-year award within 48 hours. The arbitrator has the leeway to side with the figure presented by either the club or the player, or can decide on a number in the middle.
Teams are permitted to walk away from any player-elected decisions north of $3,799,887 this summer.
Player-elected arbitration hearing schedule:
July 20 - Craig Smith (Nashville), Brendan Shinnimin (Arizona), Andrew Agozzino (Colorado).
July 21 - Michael Del Zotto (Philadelphia), Philip Samuelsson (Arizona).
July 22 - Lance Bouma (Calgary), Mathew Clark (Colorado).
July 23 - Braden Holtby (Washington), Alex Chiasson (Ottawa).
July 24-26 - None.
July 27 - Derek Stepan (New York Rangers).
July 28 - Colin Wilson (Nashville), Josh Jooris (Calgary).
July 29 - Marcus Johansson (Washington), Adam Larsson (New Jersey).
July 30 - Mike Hoffman (Ottawa), Paul Byron (Calgary).
July 31 - Erik Haula (Minnesota).
Club-elected arbitration hearing schedule:
July 24 - Justin Schultz (Edmonton).
July 31 - Jonathan Bernier (Toronto).
Already settled:
Gustav Nyquist (Detroit): 4 years, $19 million.
Mikkel Boedker (Arizona): 1 year, $3.75 million.
Magnus Paajarvi (St. Louis): 1 year, $700,000.
Taylor Beck (Toronto) 1 year, $875,000.
Phil Varone (Buffalo) 1 year, two-way, $600,000.
Eric Gelinas (New Jersey) 2 years, $3.15 million.
Frank Seravalli can be reached at frank.seravalli@bellmedia.ca.