Nicholson adjusts to complimentary role on deeper Canadian team
To achieve a high level of success, both in the NBA and on the international stage, the great teams understand that a certain amount of sacrifice is required. As TSN's Josh Lewenberg writes, nobody's role stands to change as much as Orlando Magic forward Andrew Nicholson.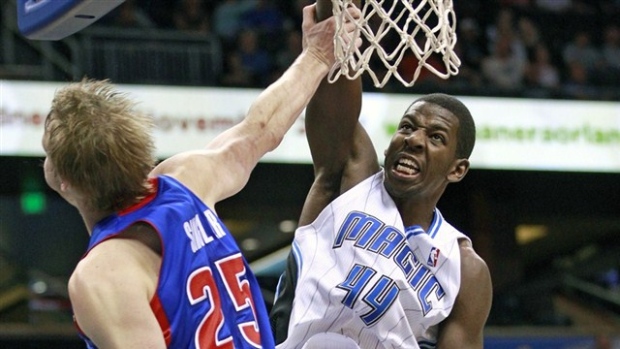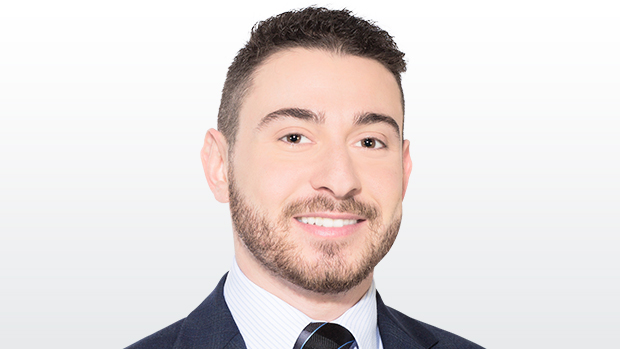 MEXICO CITY - To achieve a high level of success, both in the NBA and on the international stage, the great teams understand that a certain amount of sacrifice is required.
Jay Triano witnessed it firsthand this past season. An assistant coach with the Portland Trail Blazers, Triano watched as the Golden State Warriors rose to the top of the Western Conference and ultimately the NBA, winning a championship with two former all-stars in Andre Iguodala and David Lee coming off the bench.
Previously, this is not a philosophy he's had to worry much about as the head coach of the Canadian senior men's team. They haven't had much to sacrifice over the years.
Now, with more talent at his disposal than ever before and an Olympic berth on the line, Triano is asking some of his players to accept a reduced role, to take a small step back so the team can take a big step forward.
"We've talked about sacrifice," Triano told TSN in the middle of Canada's training camp earlier this month. "And if you're gonna be on this team, you have to make sacrifices. One player's not going to the Olympics. We're either all going, or nobody's going. And if you can't make that sacrifice and play restricted minutes knowing that you might be called upon to play a big role later in the tournament, and be a little bit more rested, then you're not here for the right reason."
Logging fewer minutes and taking fewer shots may be an adjustment for a number of Canada's players, but nobody's role stands to change as much as Orlando Magic forward and Mississauga, Ontario native Andrew Nicholson.
Nicholson is one of the program's most experienced players at the senior level. Suiting up for teams with minimal offensive firepower, the forward was leaned on to score in volume and, to his credit, he usually delivered.
Most recently, he carried the load for Canada's silver medal-winning squad in last month's Pan American Games, leading the team and the tournament in scoring, averaging 18.2 points per game.
For as long as he has played with the national team, he's been their first or second option whenever he's on the court, something that is about to change with the addition of Andrew Wiggins, Nik Stauskas, Cory Joseph and Kelly Olynyk, among others. In fact, with Anthony Bennett slotted in as the team's starting power forward, Nicholson finds himself coming off the bench.
The early returns were less than encouraging. Nicholson tallied just three points, shooting 1-for-10 over the team's first three tuneup games in Puerto Rico last week before breaking out in the finale. Making his third straight spot start in place of the injured Olynyk, Nicholson recorded 16 points in Canada's win over the host team.
"I think he's been doing fine," Triano said of Nicholson following the team's Sunday afternoon practice in Mexico City. "I think everybody understands that we're a team that's going to try to play 12 players. Over a tournament like this, our depth can be an advantage to us. Andrew understands that. He knows he's a big that can stretch the floor. I thought we played well in the last game in Puerto Rico, which allowed us to spread the floor."
He played just 17 minutes in that contest and took seven shots, missing just one. For Nicholson to be successful in his new role, he'll have to be able to do more with less. With Canada's depth, particularly in the front court, easing into games is not advisable. Triano is looking for him to play smart, efficient basketball but, most importantly, do what he does best: score.
A versatile offensive player, Nicholson can face up or play with his back to the basket. He can put the ball on the floor or make you pay with his jump shot. His game translates well to the FIBA style of play, moreso than it has in the NBA, where his playing time and scoring have regressed in each of his three seasons with the Magic.
"I just play the same," the 25-year-old forward said. "I go out there and contribute the best I can and hope for the best."
"You know, whatever it takes for us to be successful as a team, as a whole. I mean, people remember the wins as a team, not the individual stats and stuff. So as long as we keep winning, we're good."
Nicholson's value to this team, even in a complimentary role, is not lost on Triano and the coaching staff. His game may even be better suited off the bench, where he brings instant offence while sharing the floor with the likes of Dwight Powell, Aaron Doornekamp or Robert Sacre - players that make up for his deficiencies on the defensive end.
He, like just about everybody else on this roster, has been put on notice, though. Triano is not interested in their resumes when the FIBA Americas Olympic qualifying tournament opens this coming week. For the first time with the national team, he has options and he's not afraid to use them if he's not getting what he expects from those atop his depth chart.
"I think the one advantage we have is our depth," he reiterated. "And if somebody doesn't have it going, I showed at the Tuto Marchard [Cup] and I showed at the Pan Ams, it doesn't matter who you are or what position you [play], we have no time to wait around to find out if you can get your game going on a certain night. We've got depth and we've got guys that will come in with energy. That's how you build a team, you build a team by having other guys step up when somebody may have an off night."
"I mean, [if] you want to stay on the floor, play hard and do the right thing. If you get tired, than that's fine but if you don't do the right thing and you show signs of fatigue, I'm going to go to the bench. Our players understand that it doesn't matter who you are, I'm not going to let guys play through lack of effort."
So far, the vibe around the team has been overwhelmingly positive. They went 4-0 in their slate of friendlies and the excitement of coming together as a group for the first time has not yet worn off. It's one thing to buy in, to sacrifice when everything is going well, but will they continue to toe the company line when adversity hits?
That, more than likely, will determine how far their depth and talent can take them.