Toronto proudly hosts All-Star Game
The NBA All-Star Game has always been a celebration; a celebration of the game, the league and its players so, up until recently, hosting it in Toronto would have felt strange.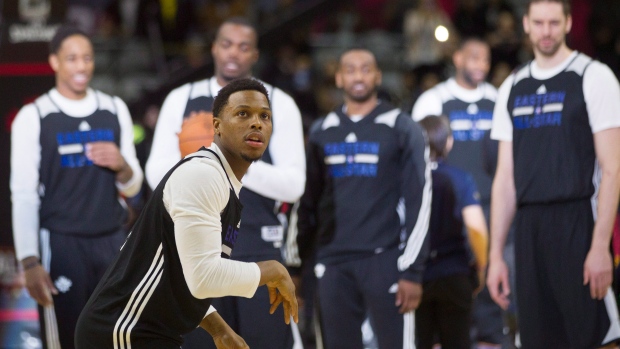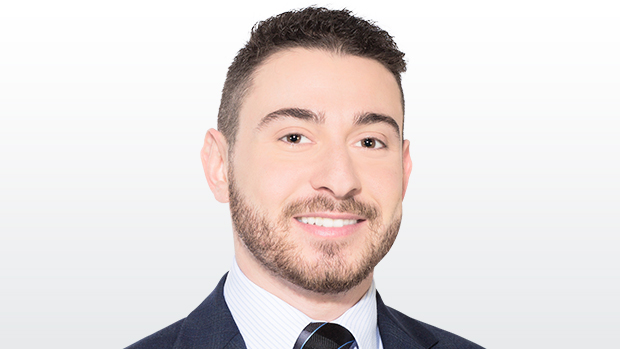 TORONTO - The NBA All-Star Game has always been a celebration; a celebration of the game, the league and its players so, up until recently, hosting it in Toronto would have felt strange.
We didn't have much to celebrate as a city, as a country; not in terms of basketball anyway.
The stigma has haunted Canadian hoops fans for the better part of two decades. We've heard it all: it's too cold, going through customs is a pain, the metric system is confusing, we don't have the good channels and, most of all, stars don't want to come or stay here.
Truth is, most of this is news to our American neighbours. It's not that they didn't respect us, it's that they didn't realize we were up here, or especially care, which is probably worse. We were an NBA afterthought.
"Toronto was kind of one of those teams that you go, 'Oh, they're good, but they're Toronto,'" Raptors All-Star point guard Kyle Lowry recalls.
"We used to scratch and claw for ESPN games," remembers former Raptor Chris Bosh. "And even if we did get them it was later in the season and our record wasn't good enough so we got blacked out."
The team's inaugural GM Isiah Thomas was the first to engineer his own exit, followed soon after by its first star Damon Stoudamire - traded for Kenny Anderson, who refused to even put on the uniform. Tracy McGrady skipped town, Vince Carter forced his way out, Alonzo Mourning couldn't be bothered to show up and Bosh left for greener - and warmer - pastures.
In September of 2013 the NBA announced that All-Star weekend would be coming to Toronto. It was the same day the Raptors began their partnership with Drake, who sat next to disgraced former mayor Rob Ford as the league delivered its news. The juxtaposition of the whole thing seemed so ridiculous at the time, it was hard to take seriously let alone envision this becoming a monumental day in the history of the franchise and the city.
Bringing the All-Star Game to Toronto had been a priority for Tim Leiweke, the recently hired Masai Ujiri and his predecessor Bryan Colangelo but the next step would be just as crucial. With a rare spotlight set to converge on the city in 2016, Ujiri knew he had two and a half years to turn the Raptors into a winner.
Fast forward. After all of the planning, the anticipation, a franchise-altering trade, the emergence of their own All-Star duo, two Drake Nights, Jurassic Park, Paul Pierce's 'it' factor, 11 playoff games and, of course, F-Brooklyn, Toronto finally welcomed the NBA on Friday, only they're not just hosts, they're proud hosts. Who would have thought?
You won't be able to trace it back to one day, one event, one cause because it didn't happen overnight, but the perception of Canada as a basketball nation and, more specifically, Toronto as a basketball city has changed a great deal. Locally, the sport continues to grow and produce more fans, more young players. Around the league and throughout the world, fans and media are taking notice. But, most importantly, the game's biggest stars are drinking the Kool-Aid.
"I think it's changed a lot," said Miami Heat guard and 12-time All-Star Dwyane Wade. "I remember when Chris played here and he wasn't respected as [much]. I mean, they struggled a lot. Vince brought a lot of attention when he was here, the exciting player that he was, and then Tracy McGrady, they brought some attention here, but then they kind of faded a little bit. And now, We the North is strong."
"Y'all the North, I'm sorry."
Led by Lowry and DeMar DeRozan, who are both enjoying career seasons, the Raptors boast the Eastern Conference's second-best record entering the break, on pace for what should be the best campaign in their 21-year existence. Winning, as Ujiri recognizes, is the biggest factor but it's not the only factor.
Recent success has reinvigorated an always passionate but long-time suffering fan base that has turned heads by packing the Air Canada Centre, the square outside of it and arenas around the association.
"It's funny," Bosh said. "Because the year before last everybody was really paying attention to the whole playoff thing, like 'man, look at this'. I'm like, 'yeah, it's been like that you just never knew'.
"I wish I could have experienced it more, for sure," he continued. "After my first playoff experience with the team I'm like, 'Yo, we have to do this every year', but for whatever reason we just couldn't put it together. Now for these guys to be able to experience that, it's fantastic. I mean, they deserve it. DeMar, Kyle, they both deserve it. They're putting this city on the map and they're doing a great job with it."
People are starting to figure it out. Ujiri, the rest of Toronto's tight-knit front office and marketing team are making sure of it. They struck gold with the "We the North" slogan, which launched ahead of the 2014 post-season. The basic concept is simple, yet powerful: embrace who we are. It's something that Ujiri has preached since Leiweke poached the former executive of the year from Denver - another franchise-changing moment. The hiring of Ujiri lit a fire underneath the organization. He brought stability, leadership, a steady hand and one heck of a rolodex to a lost franchise. On Thursday he held a screening of his documentary, 'Giants of Africa' to kick off All-Star weekend in front of a packed theatre, which included the Rwandan President, the NBA Commissioner, Mayor John Tory, Colangelo, Leiweke, Dikembe Mutombo and former NFLer Terrell Owens. His relationships are sincere, so are the speeches - occasionally R rated - he's become known for. He's as real as NBA executes come.
Then there's Drake. As outrageous and unorthodox as the partnership seemed when it was cultivated, and in many ways still does, there's no denying his influence has been positive. Drake is big, bigger than basketball, especially amongst the NBA's demographic and his brand has become synonymous with the Raptors. On Friday he was presented with the key to the city ahead of the celebrity All-Star Game, where he served as a coach. Most just assumed he already had it. Asked how or why the perception of Toronto has changed so much over the years - in addition to the obvious: winning - most of the All-Stars cited the global ambassador.
"Obviously it has to do with the team being good and being in the playoffs," Wade said. "And then they've done a good job of marketing themselves. They've done a good job with Drake, of involving Drake in it right now as well, which brings a lot of different eyes on this city. So that's the reason we're here for All-Star weekend, it's now being seen as a great basketball town."
"The success of DeMar, Kyle and those guys and the success their team is having helps with that tremendously," Warriors forward Draymond Green added. "The success that Drake is having helps with that tremendously. It's viewed completely different than what it was when I got in the NBA but if you go even further back, it's way different. It's definitely grown and I think it'll continue to grow."
"This is Drake's weekend, man," LeBron James told reporters after the East's practice Saturday afternoon.
Suddenly, being a Raptors fan is cool. Being a Raptor is cool. In the summer of 2014 - roughly 20 years after the franchise debuted - Lowry became Toronto's first star player to hit unrestricted free agent and decide to stick around (Carter and Bosh had signed extensions following their rookie contracts, which is commonplace). Last off-season, free agents Lou Williams and Amir Johnson had both hoped to remain with the Raptors and were disappointed when the team opted to go in another direction. Instead they went after DeMarre Carroll, one of the most sought after guys available, and had him sold on Toronto (and a pretty generous offer) before he even had the chance to meet with other teams. DeRozan will hit the open market this coming summer and he's repeatedly expressed his desire to stay. That, more than anything else, should signify how far we've come as a city, as a basketball market.
"We've really become a force," Lowry said. "We're winning games, 48, 49 wins. Unfortunately the playoffs haven't [worked out] but every year we're getting better, the organization is getting better, the team's getting better, the players are growing. Me staying, hopefully that changes people's perception about people leaving, coming here having a couple good years and leaving."
Lowry insists that's one of the biggest reasons he decided to re-sign. He wanted to be the guy to change that perception and the hope is that others will follow. Not only will players want to stay, but stars from around the league will see Toronto as a desirable destination, rivalling the top markets in the United States.
Hence the importance of All-Star. If ever there was a time to embrace who we are, it was Saturday, the coldest recorded day in Toronto since 1994 at -23 C, -34 C with the wind chill. It was a momentary blip in our otherwise unseasonably warm winter, because, of course it was. The basketball gods wouldn't have had it any other way. We the North, indeed.
"Nobody seems to believe me when I tell them this has been the worst [day]," DeRozan said. "It's been great. It's been a great winter until these last couple days. Nobody seems to believe me."
"You've got to take the good with the bad, I guess. We've got a great thing in having the All-Star Game, we've just got to have the bad weather."
Toronto - and by extension, the Raptors - have finally gotten that platform they've been clamouring for and they weren't about to let the elements stop them from making the most of it. While the NBA celebrated, they used the weekend as a showcase. They tipped off the festivities with the grand opening of BioSteel Centre, their new, state of the art 68,000 square foot practice facility on the Exhibition Place grounds. Nearby they would go on to pack the Enercare Centre and Ricoh Coliseum with fan fest events and an open All-Star practice.
"It's a great source of pride," said Steve Nash, future hall of famer, national team GM and the greatest Canadian to play the game. "To have the NBA All-Star Game in Canada is something I never really thought would happen, if you asked me 5-10 years ago even, but definitely when I was growing up. It's a phenomenal day in the history of our game and a tribute to how much the game has grown in our country."
"I just think it's another milestone where the game's grown to a new height, will bring in more fans and more kids interested in playing the game at a younger age. We're seeing the fan base grow in Canada, the interest in the Raptors and the NBA in general grow at an unprecedented rate. The game's in a good place in our country and it's a perfect time for us to host the world."
Now, even if the weather disagrees, the idea of Toronto hosting the NBA's most celebrated event doesn't seem so odd after all. It's actually kind of fitting. Surreal, sure, but appropriate. They've had the league's attention before, ever so briefly. Carter put Canada on the basketball map, once, before they were promptly wiped off of it. Well, we're back and this weekend represents another step in ensuring that we're here to stay.
"They've got national notoriety," said Bosh. "For the city to finally get its just due nationally and in the United States is pretty cool."
"The first couple years [I was here] were rough," DeRozan admitted. "But as we start making our way up, start gaining that respect the perception of the team, the organization and the city is definitely changing. I think this weekend is definitely going to be that big push to help people realize that."