No need to panic after Jays drop opener to Cleveland's best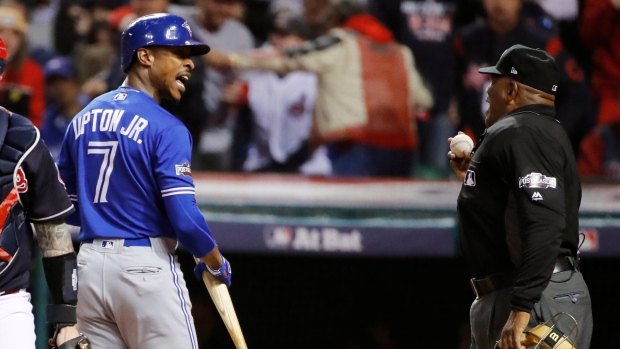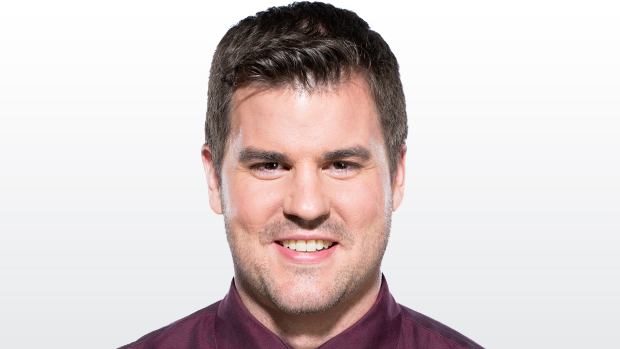 CLEVELAND – There is no need to panic. This series isn't over; not by a long shot. The Blue Jays were beaten, shutout in fact, in the ALCS opener. That's okay. They got Cleveland's very best, the once and potentially future Cy Young Award winner Corey Kluber, and the local team's two best relievers, Andrew Miller and Cody Allen. Also, this was a road game.
This was the game Cleveland needed to win and fortunately for them they did. From a starting pitching perspective, there's a significant drop off coming as early as Saturday's second game, in the form of Josh Tomlin. That's what happens when a team's other two stud starters, Danny Salazar and Carlos Carrasco, are hurt.
Kluber, who won 18 regular season games and who struck out 227 hitters in 215 innings pitched and who followed that up with seven innings of three-hit, shutout ball in his lone Division Series start against the Red Sox, was brilliant.
"I feel like in my career I hadn't faced that guy yet," said Russell Martin, who had career 10 at-bats against Kluber entering the game. "That was the Kluber that everybody raves about. It's a really tight, sharp break on the off speed pitches. Good command on the fastball and good locations as well. I feel like maybe I got one pitch that I should have hit and that's it and normally you get more than a few mistakes when you're hitting up there. You got to tip your cap to that guy. He pitched well. Marco pitched well, too. It was a pitcher's duel today and they just did enough to win."
The disappointment will reside in the fact the Jays had early opportunities. They stranded six base runners in the first four innings, going 0-for-5 with runners in scoring position (RISP). Their RISP number at the end of the game: 0-for-5. Kluber settled in. Miller and Allen hardly gave them a sniff. The Blue Jays had two runners reach from the first inning on, both singles, and neither advanced beyond first base.
UMPIRE TROUBLE
This shouldn't come as any surprise: The Blue Jays, at times, were demonstrative in their distaste for home plate umpire Laz Diaz's strike zone.
The most egregious call was the called third strike, off a full count, on Jose Bautista to lead off the sixth. According to the Twitter handle @BlueJaysUmp, the pitch was 3.9 inches off the outside corner of the plate. Bautista, too, was miffed on the first pitch strike call during his first inning at-bat, which also ended in a strikeout. That pitch was slightly off the inside edge; "on the black" in baseball parlance.
"We'll leave that up to you guys to talk about that," said Bautista. "We're really not allowed to discuss the strike zone or officiating so I'm just going to have to pass on that."
Marco Estrada's only blemish on his brilliant night was the two-run home run he allowed to Francisco Lindor, breaking the scoreless tie in the bottom of the sixth. Those would turn out to be the only two runs scored in the game.
The hitter before, Jason Kipnis, was Estrada's only walk of the evening and Estrada was frustrated with the first pitch call, an 88-mile per hour fastball, which seemed to cut the heart of the plate.
"He was pretty fair," said Estrada. "I thought he missed a few to Kipnis when I walked him. The first pitch was painted; I guess he didn't like it."
LINDOR'S HOME RUN
As mentioned, the decisive blow was Lindor's home run. After walking Kipnis, Estrada bounced back and worked ahead in the count 0-2. Then he deposited a changeup in Lindor's wheelhouse, in the lower third of the strike zone on the inner half of the plate.
"It's just that one pitch that's killing me right now," said Estrada. "I don't know what happened, why I yanked it that way. To a lefty down and in, that's not an ideal place to throw any pitch and that's where it went and he hit it out."
In the lead up to the homer, Estrada had gotten a swing and miss on a 78-mile per hour changeup and a foul ball on an 88-mile per hour fastball. He went back to the changeup; he had no regret about pitch selection.
"It was the right pitch," said Estrada. "I didn't execute it. I wanted to go down and away with it. I left it middle-in and he crushed it. I just missed my spot, that's all."
TRAVIS' KNEE WORSENS
Devon Travis left in the fifth inning with recurring pain in his right knee, the result of a bone bruise. He'll undergo an MRI on Saturday and presumably will be unavailable to start at second base in Game 2.
Travis missed the final two games of the Texas series and the Blue Jays, not wanting to replace Travis on the roster and render him ineligible to return until the World Series, played a man short for the remainder of the Division Series.
He took a cortisone injection last Saturday and worked out in the days leading up to the game, passing each test to the satisfaction of doctors and the training staff such that he was included on the ALCS roster.
Back-to-back plays caused problems. Travis covered first base on Coco Crisp's sacrifice bunt; then, Travis broke in when Tyler Naquin grounded a ball back to the pitcher.
"This one was more acute," said Travis. "Before I never did one thing where it was like, 'damn;' tonight was like, 'damn.'"
Here's the thing: If the Blue Jays determine they need to replace Travis, they must make a submission to Major League Baseball for approval. The league may give the thumbs up, in which case Travis' season would be finished. However, because the Jays included Travis on their ALCS roster with knowledge of a pre-existing condition, the league could reject the Jays' request. If that's the case, Toronto would play the remainder of the ALCS with 24 players instead of 25.
Knowing there was that risk, the Jays included both Darwin Barney and Ryan Goins as backup middle infielders. Expect the two to platoon at second base in the event Travis can't return.