Nylander seeks confidence boost
What's going through Nylander's mind during drought?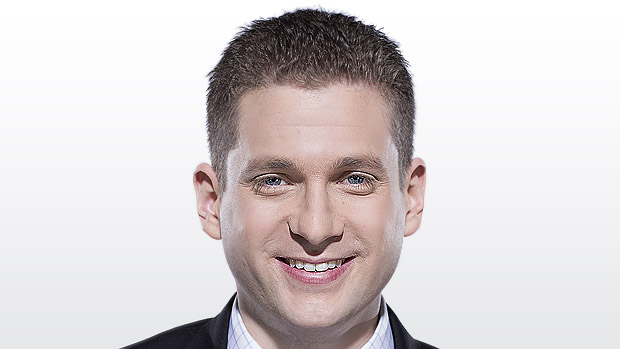 TSN Toronto reporter Mark Masters checks in daily with news and notes from Maple Leafs practices and game-day skates. The Maple Leafs had an optional skate at PNC Arena in Raleigh on Friday morning.
--
William Nylander is usually cool, calm and collected on the ice, but last week against the Devils the 21-year-old showed a lot of frustration after failing to convert an opportunity. TSN analyst Ray Ferraro was between the benches for the broadcast on Nov. 16 and told Nylander not to sweat it because, "You're going to score." And, sure enough, Nylander got the overtime winner snapping an 11-game drought.
"It was nice of him to say that," Nylander recalled with a wide grin. "I was pretty rattled there after I missed that one backhand shot so he cheered me up a little bit."
Nylander hasn't scored since then meaning he now has just that one goal in the last 15 games. Is it a good sign that Ferraro will be in the building tonight as the Hurricanes host the Leafs on TSN4?
"Hopefully," Nylander said, still smiling. "We'll see."
The Swede insists he's not superstitious, but is feeling a bit unlucky these days.
"Of course, you want to score and stuff, but as long as you're creating chances, I mean, playing at such a high level [in the NHL] you can't expect to score all the time," he said.
Head coach Mike Babcock is doing his part to try and get Nylander, who has four goals on the year, going again. He's given him new linemates in Tyler Bozak and James van Riemsdyk and is working on getting him easier matchups. And Babcock believes Wednesday's game against the Panthers was one of Nylander's best efforts of the season.
"I liked that he went and got the puck and won some battles and shot it like he can," Babcock noted. "It's hard to believe that confidence is so fleeting in the National Hockey League, but it is. And we need Willie to get his confidence back and get feeling good. You saw it with Mitch [Marner], you see it all the time with different players, you need to feel good about yourself. So, we just decided that this is a different situation, give him a different look to feel better and ideally that's going to show here again tonight. I really thought it showed in the third period the other night."
"I think it's getting better," Nylander said. "I think I've been in a little slump so I want to stay at that pace and keep playing like that ... it's the way hockey is, I mean, sometimes the bounces aren't going to go your way and it may be that way for a little bit so you have to work even harder to get them to go your way."
---
For the ninth game this season, Patrick Marleau will shift over to centre for the Leafs.
"I can't get mismatches in any situation with him at centre," Babcock explained. "He can play against anybody. Then I have more balance and I don't have to spend my whole life sitting guys on the bench, 'Oh, did I miss that guy?' When their [coach] is waiting to hunt your guys – they always pick someone to play against, right? When they're waiting for that guy and they keep getting you, you never get out of your zone and it starts wearing you out. You get tired of watching that so this way I don't have to watch it."
Marleau insists he's not worried about moving over to play down the middle.
"I'm good either way. I have no preference," the 38-year-old said. "Wherever they want me is fine."
Marleau, who started his career at centre, is quick to remind reporters that he did see some time at the position as recently as last season in San Jose.
"I've always been moved around," he noted. "It has always been that way."
Babcock and Marleau had some brief discussions about the switch, but the coach didn't have to sell the player on the move.
"I just said, 'What do you think?' I don't sell him on nothing, he just likes hockey," Babcock said.
"He said, 'I got you in the middle, if you have any trouble with that let me know,' but it's been going good," Marleau said. "You want everyone going at the same time. That makes it so much harder to defend for the other team."
The move seems to have had the desired effect as Hurricanes coach Bill Peters said he won't really try to match lines tonight.
"We're just going to play," Peters said. "It's going to be too fast, I think, to get matchups. It's only a matchup game when the game is slow and there is lots of whistles and your matching lines off whistles. I don't anticipate that happening a whole bunch tonight. I got to get my guys out in good situations where they can use their skill-set properly so that's what I'm going to concentrate on and they can do what they need to do and then, at the end, we'll see who wins."
"It's going to be quick for sure," Babcock agreed, "and we're balanced on the road with four lines anyway. I can't tell you which is best and which isn't, so we're going to roll them out the door and then go."
But Babcock made it clear he'll be focused on ensuring the right personnel is on the ice against the line of Sebastian Aho, Jordan Staal and Teuvo Teravainen.
"Obviously, for us, Staal's line is absolutely dominating. I think [Aho] and [Teravainen] have 10 and 11 points apiece with Staal with six in their last five games. They're on fire so we had better know who's out there."
---
For the fourth time in their NHL careers, James van Riemsdyk and younger brother Trevor van Riemsdyk will face-off. The timing couldn't have been better for the family, which has seen relatives flock to Raleigh. Toronto flew into town after Wednesday's loss and the Hurricanes were already home this week. That means the van Riemsdyk clan got a rare Thanksgiving together.
"It's a million-in-one type shot," James said. "It seems like the stars aligned. We had some family drive in from Atlanta to spend some time with us, which was nice, because we don't see them too often."
Thanksgiving was always the big holiday for the van Riemsdyk family growing up.
"That always seemed to be when we got a lot of family together," James noted, "We're kind of a little spread out over the East Coast so that's the one time when you got to see some people more than you usually did. With our schedules over the years you don't get a chance to do that as often anymore so for it to work out like this was pretty cool."
"It was an awesome holiday," Trevor said. "We would host it at our house usually growing up and have a lot of relatives over and play a lot of hockey, basketball, whatever it may be, in the driveway, work up an appetite and then go inside and eat as much turkey as we could."
Basketball? How'd that go?
"I'd like to think I was the better of the basketball players," Trevor said with some pride. "Worked a couple basketball camps back in the day so my jump shot was there."
"He was probably the best athlete in the family growing up at all our sports," James admitted. "He was a pretty good golfer, basketball, stuff like that, he has a natural touch."
​Trevor's teams have won two of the three showdowns with James' Leafs including a 6-3 triumph at the Air Canada Centre in October when Trevor picked up an assist.
---
Projected Leafs lineup for Friday's game:
Hyman-Matthews-Marner
Komarov-Kadri-Soshnikov
Leivo-Marleau-Brown
van Riemsdyk-Bozak-Nylander
Rielly-Hainsey
Gardiner-Zaitsev
Borgman-Carrick
Andersen starts
McElhinney
Cam Ward starts for Carolina