Off-season movement in full swing ahead of Winter Meetings
The Baseball Winter Meetings kick off on Monday from Las Vegas. Prior to last season's meetings there was almost no player movement, but as Steve Phillips writes, big money has already been paid out to a variety of players and rebuilding teams have begun tearing down their rosters.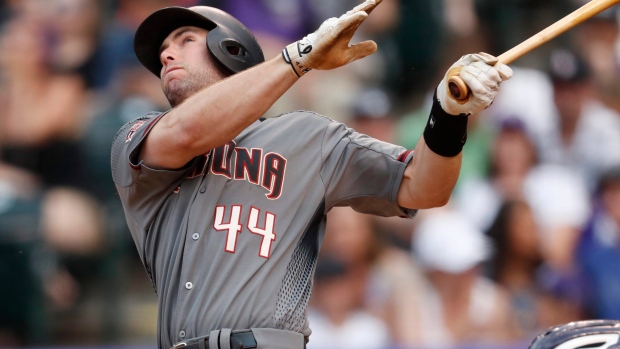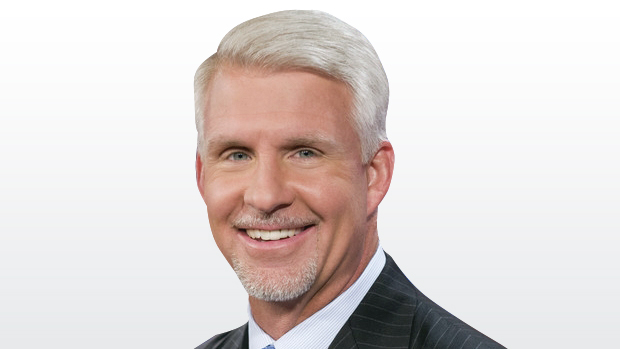 The Baseball Winter Meetings kick off on Monday from Las Vegas and what a difference a year makes.
Last year we had almost no player movement before the Winter Meetings in Orlando and things dragged on from there as well: free agents sat at home, unsigned, as clubs reported to Spring Training. There were accusations of collusion from agents.
The trade market dominated the attention of most teams as we saw the Marlins disassemble before our eyes. They traded Dee Gordon, Giancarlo Stanton, Christian Yelich and Marcell Ozuna.
This season we have already seen big money being paid out to all types of players: Thirty-two-year-old Josh Donaldson got a one-year deal from the Braves for $23 million; Lefty starter Patrick Corbin, 28, will pitch in Washington for the next six years for $140 million; World Series hero Nate Eovaldi has re-signed with the Red Sox for four years/$67.5 million; and three players 35-years of age or older have signed major league deals. Teams are more than willing to spend money this year because the talent available warrants it.
We have also seen the Seattle Mariners become this year's Miami Marlins, going into full rebuild-mode. They have called it a reimagining of their roster, but that is just a cute way of saying rebuild. Seattle was 89-73 in 2018, finishing third in the AL West, but they had a -39 run-differential which is more indicative of a 77-85 season. They won more games than they should have because they had excellent timing in 2018; they went 36-21 in one-run games which was the key.
Mariners general manager, Jerry Dipoto, realized they were maxed out financially and couldn't do enough to overcome the Astros and Athletics in their division so he is tearing his club down. They now join the likes of the Marlins, White Sox, Blue Jays, Orioles, Reds, Padres, Tigers, Royals, and Rangers as organizations that are rebuilding.
They traded catcher Mike Zunino to the Tampa Bay Rays; lefty ace James Paxton to the Yankees; second baseman Robinson Cano and closer Edwin Diaz to the Mets; and shortstop Jean Segura, relievers Juan Nicasio and James Pazos to the Phillies. In return, the Mariners, got young prospects and controllable major league-ready pieces.
The Zunino deal brought back Mallex Smith, a young controllable center fielder. For Paxton the M's got Justus Sheffield, the Yankees' top pitching prospect and two more minor league players as well. In the Mets deal, the Mariners shed over $60 million in payroll by getting the Mets to take Cano who has five years remaining on his 10-year $240 million deal. To entice the Mets to take on the money, they had to include their dominant closer, Edwin Diaz. The Mets did send back three good to excellent prospects along with outfielder Jay Bruce ($26 million) and reliever Anthony Swarzak ($8 million).
In the Phillies deal, the Mariners replaced shortstop Jean Segura with youngster JP Crawford, plus they inexplicably took back first baseman/DH Carlos Santana and the $35 million remaining he had on his deal. Overall, the Mariners supplemented their farm system and have added young major league players. Look for them to try and spin off Bruce, Swarzak and Santana to reduce payroll even more and to accumulate more prospects.
The Arizona Diamondbacks are officially in the rebuilding phase as well. Arizona was a playoff team in 2017, came up short in 2018 and decided they were stuck in the middle between competing and starting over. They chose to take it apart; losing Patrick Corbin to the Nationals in free agency; outfielder AJ Pollock will likely sign elsewhere; they are shopping ace starter, Zack Greinke; plus, they traded All-Star first baseman, Paul Goldschmidt, to the St Louis Cardinals.
In the deal with the Cardinals, the D-Backs brought back three young players and a draft pick. That is a trademark package for a rebuilding franchise. The Cardinals got a perennial MVP-candidate in Goldschmidt and suffered very little pain with the package they gave back in the deal. That is the benefit of a deep farm system.
Despite all of the action there are still plenty of impact players still on the board. Teams are now weighing the value of free agent starting pitchers like Dallas Keuchel, Charlie Morton and JA Happ, versus the trade availability of Giants starter Madison Bumgarner or Indians starters Corey Kluber and Trevor Bauer.
Teams looking for a catcher are debating between trading for Marlins backstop JT Realmuto or the Pirates' Francisco Cervelli, versus signing free agents Yasmani Grandal, Wilson Ramos or Jonathan Lucroy.
The closers market is loaded as well with Craig Kimbrel, Zach Britton, Andrew Miller, Cody Allen, Jeurys Familia and Kelvin Herrera.
The big money this winter however will be going to shortstop Manny Machado and outfielder Bryce Harper. Both players are likely to get north of $300 million.
The Machado market includes the Phillies, Yankees, White Sox as the main players. His actions and comments in the post-season have created a need for him to explain himself to some teams. There were a number of plays in which he didn't give his best effort or went out of his way to initiate contact with an opponent.
He must clarify statements he made in an interview in which he declared he is not "Johnny Hustle." He will need to convince owners and executives that he only meant that he doesn't play with false hustle. He wants to reinforce to clubs that he understands the responsibility that comes with being the highest paid player on the team and the face and voice of a franchise. Hal Steinbrenner, Yankees owner has declared that he is dubious of Machado's character and that he will need to sit down face-to-face to evaluate him.
Harper's market includes the Phillies, White Sox, Dodgers and Nationals. I include the Nationals because they were his previous team, but they seem to have moved on from their slugger as they have already added two catchers (Kurt Suzuki and Yan Gomes), a couple of relievers (Trevor Rosenthal and Kyle Barraclough) and a starting pitcher (Patrick Corbin-6 years/$140 million). Ownership will have to decide whether they can still add Harper after the big expenditure on Corbin. They could also use a second baseman and a left-handed hitting first baseman to pair with Ryan Zimmerman.
Many expected the Yankees to pursue Harper but all indications are that they are not. Their outfield is stacked with Giancarlo Stanton, Aaron Judge, Aaron Hicks, Brett Gardner and Clint Frazier. Certainly, they could use the designated hitters spot to juggle at bats but with the need for starting pitching and the long-term commitment to Stanton already on the books Harper just doesn't fit. Unless something changes, they are more inclined to sign Machado. With Didi Gregorius recovering from Tommy John surgery and headed to free agency after the 2019 season, Machado fits perfectly. If Gregorius returns or is extended, the Yankees could move Machado to third base and consider a trade with Miguel Andujar for pitching.
The Phillies led the NL East until mid-August when they faded miserably from the playoff race. Ownership has stated that they are willing to spend "stupid" money this off-season. They will get one of Harper or Machado, maybe both. They opened up an outfield spot in their trade with the Mariners. When they sent Santana to Seattle it freed up first base for Rhys Hoskins to move back to the infield from left field. They have also made it clear that if Machado insists on playing shortstop and not third base that they would move the newly acquired Jean Segura to second base.
The Phillies are very familiar with Harper as he competed against them 19 games per season in the same division. There is a possibility that the Phillies could afford both Machado and Harper. They need a starting pitcher as well as a closer, so both sluggers might be asking too much, but once an owner says he will spend stupid money everything is on the table.
The White Sox aren't as close to competing as the Phillies. If either player chooses Chicago it will be with an understanding that they are building toward something in the future. They will have a responsibility to perform, but also lead and teach and guide the young roster to learn how to be championship players.
The Dodgers interest in Harper plays to the star power and branding of the slugging outfielder. Although the Dodgers were under the luxury tax threshold in 2018, it doesn't mean they will stay there. They can afford the game's biggest contracts. LA already has plenty of depth in the outfield, but they may be in a position to trade a couple outfielders to Cleveland for a starting pitcher and then replace them with Harper. Harper is from Las Vegas so playing in LA would keep him close to home.
The Blue Jays will not be players on any of the big-name free agents. Toronto is in rebuild mode so their focus will be on acquiring short-term solutions in free agency that can be traded at the deadline to further stock the farm system. That type of free agent tends to not sign until January. Any trades that the Jays consider will certainly focus on players they can control for the next several years or to divest themselves of bad contracts.
Russell Martin could possibly be traded but only if the Jays are willing to consider eating more than $10 million of the $20 million he is owed. He could be a solid veteran acquisition for a contending team. It might even rejuvenate the veteran backstop.
Troy Tulowitzki has an unmovable contract. The Jays would love to trade him but he is slated to make $20 million in 2019 and $14 million in 2020 with a $5 million buyout on an option for 2021. The former All-Star's body is betraying him. It seems he can't play as often or effectively as he once did.
If the Jays can find a taker for Kendrys Morales, they would make a deal. They have no real need for a 35-year-old DH making $12 million while they are rebuilding. I can't imagine there is any real trade market for him unless they absorb at least half of his salary. Even a deal like that would be worth considering as it would free up at bats for young hitters who are part of the longer-term plan.
Marcus Stroman had a poor season in 2018 as he was 4-9 with a 5.54 ERA. He suffered from a bout of shoulder fatigue and dealt with a blister again on his right middle finger. His FIP (3.91) showed that he performed better than his ERA indicated. The Jays were the second worst defensive team in baseball with minus-100 defensive runs saved. That is not a good combination for a sinkerball pitcher who relies on ground balls for outs.
I fully expect the Jays front office to field some inquiries for Stroman. Clubs may think that they like him better than the Jays do right now. Unless they get an offer which values him at his best, they won't likely make a deal.
Spitting Seeds
The NL East is going to be a beast of a division in 2019. The Nats, Mets, Braves and Phillies have all been aggressive so far this off-season. There are multiple teams in the division battling over the same players in both the free agent and trade market. The favorite headed into 2019 will be decided by which general manager makes the best deals over the next few months.
Former Blue Jays star, Joe Carter, is being considered by the Today's Era Committee for the Baseball Hall of Fame. Carter is among six players, three managers and one executive being considered. This committee gives second looks to players who might have been overlooked by the Baseball Writers while on the ballot.
The Oakland A's have to be a bit concerned about whether their 2018 first round pick Kyler Murray will show up in spring training. Murray is a two-sport star (football and baseball) at the University of Oklahoma. He is a talented baseball player who is in the midst of a Heisman trophy-caliber football season. He has thrown 40 touchdowns and over 4,000 yards while also rushing for 11 touchdowns and close to 900 yards. His agent Scott Boras insists Murray will still play baseball and not football. "Kyler has every intention of fulfilling his agreement with the A's and he's grateful he has had the chance to pursue his college goals. He will be in spring training with the A's." Unless of course, he is made to change his mind by an NFL team.
The Cleveland Indians signed starting pitcher Carlos Carrasco to a 3 year/$37.5 million contract extension. This deal means they will now likely keep Carrasco and trade one of Corey Kluber or Trevor Bauer to reconfigure the talent on their roster. They need to add outfielders and are hoping the trade of a starter will accomplish that. The Dodgers, Mets and Astros all match up well with Cleveland.
The Kansas City Royals are missing out on a huge opportunity by not trading catcher Salvador Perez. He is in the prime of his career as he is 28-years-old. The Royals aren't going to win anytime soon. He is signed through 2021 and is slated to make $36 million over the next three seasons. He could bring back a significant return, but they insist he isn't available. Marlins catcher JT Realmuto is the hot commodity right now in the catchers market but he can only be controlled for two seasons. Perez has the extra season and has a big power bat. He is a leader and can help young pitchers, but if they can get three good prospects for him, the Royals should trade him.