Oilers' Yamamoto looks like solid bet to stick around
The rookie's play has raised the question of where Leon Draisaitl fits into the lineup when he returns from his concussion.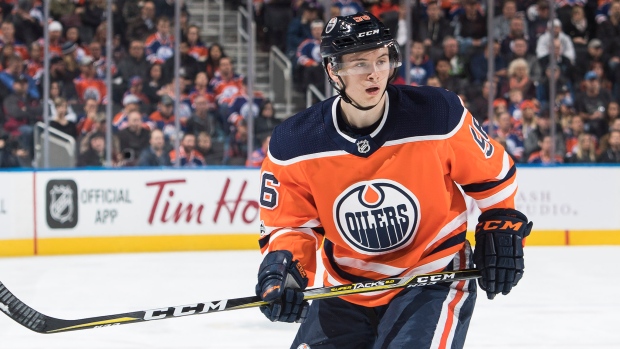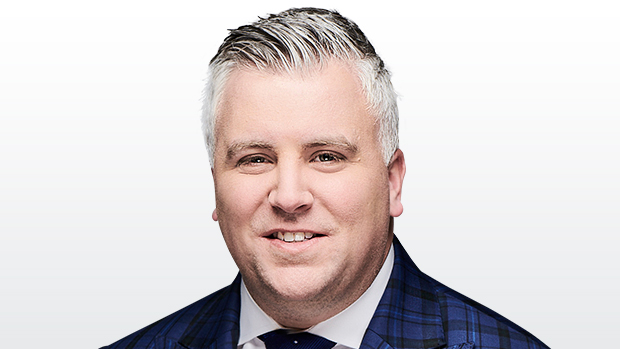 PHILADELPHIA — Leon Draisaitl is in no rush, and frankly, neither is coach Todd McLellan.
With Draisaitl erring on the side of caution nursing his first career concussion, McLellan has the luxury of time to sort out the conundrum every NHL coach would love to entertain: Where exactly does Draisaitl fit in the Oilers' lineup now?
Rookie Kailer Yamamoto has raised that suddenly legitimate question over the last three games, making Draisaitl no longer simply a foregone conclusion to slide back into his familiar spot on hockey's top line.
Who could've seen that coming?
Even as recently as 10 days ago, Yamamoto seemed destined for a one-way ticket back to WHL Spokane, a nice training camp surprise who appeared overwhelmed in a two-game taste of the NHL.
The scrappy 19-year-old has arguably been Edmonton's third-best forward since, behind only Connor McDavid and Ryan Nugent-Hopkins.
Yamamoto is not just surviving with the Oilers. He is thriving. He carries a three-game point streak into Saturday's matinee against the Flyers.
"I feel a lot different," Yamamoto said Friday. "A lot less nervous. A lot more comfortable. I'm starting to make plays that I normally would make."
The only thing missing is his first NHL goal - a glass ceiling Yamamoto seems destined to punch through soon, with 16 shots on goal over those last three games, including a game-high eight in Chicago on Thursday night.
McDavid and McLellan swear he's "close." He has three assists in five total games.
"His eight shots come from dangerous areas," McLellan said. "In my opinion, it wasn't just [Thursday], it was games prior where he's been very effective in and around the blue paint for a small man. So eventually, the puck is going to go in the net."
McLellan was the only one to mention Yamamoto's 5-foot-8, 155-pound frame on Friday, because it really hasn't been a talking point since opening night. That's because it hasn't been an issue.
Yamamoto has had no problem navigating around and through the NHL's heavyweights, even as just the third player under 160 pounds in the last decade. Calgary's Johnny Gaudreau (150) and Buffalo's Tyler Ennis (148) were the only players lighter than Yamamoto, according to Elias Sports Bureau.
Yamamoto shrugged. It's always been "the question" for the rail-thin teen who still wears braces.
"I've never really looked at my size," he said. "My whole life, I've been the smallest kid. I know people look at it, but it doesn't bother me."
Four games away from his first NHL rookie crossroads, Yamamoto has put the Oilers in a position where they would be creating a hole inside their top two lines if he were to be sent back to junior to preserve the first year on his entry-level contract.
"There's no question about that," McLellan said.
The question for the Oilers' brass now takes on a longer view: regardless of how Yamamoto looks now, will his frame be able to physically withstand the rigours of an 82-game season? He needs to not only keep up, but remain on those top two lines to make it worth keeping him.
There are four separate seasons inside an 82-game schedule, four partitions where the action ramps up another level: before Christmas, after Christmas, down the stretch and the Stanley Cup playoffs.
Three seasons ago, Draisaitl only made it to the "second" season as a rookie. He stuck with the Oilers for 37 games before returning to Kelowna. His skating could not keep up. Sending Draisaitl back to the WHL before 40 games elapsed actually ended up saving the Oilers one fewer year of unrestricted free agency to buy in his $68 million deal.
That long of a dollar view is not top of mind for GM Peter Chiarelli now, not as long as Yamamoto is helping drive play.
Yamamoto has figured out in short order that McDavid's right winger must not only need to keep pace and think the game at a high level, but he also needs to become the triggerman.
"Last game, I finally figured out that I needed to shoot more," Yamamoto said. "I think I was looking for Connor a little bit too much. It finally clicked. Patty [Maroon] generates a lot of space in the zone for me and him … We all do our own little things [well], but we ended up working together pretty good."
For now, Yamamoto says he isn't sweating the nine-game rite of passage, the decision is barely a week away. He said Friday he knows the Oilers will make the decision that is "best for the team," which makes him comfortable.
That he's even in this position - six months after checking into the NHL draft combine at 148 pounds, four months after becoming the smallest first-round pick in league history, one month after few gave him a realistic shot in training camp - makes you want to not bet against him sticking around for at least a little a while longer.
"He's been a very effective player for us," McLellan said. "And he seems to be improving every night."
Contact Frank Seravalli on Twitter: @frank_seravalli​