On Shapiro, Stroman and young arms
TSN Baseball Analyst Steve Phillips weighs in on Mark Shapiro joining the Toronto Blue Jays' front office, how teams in the playoff hunt can make the most out of their young starting pitching, another managerial search in Miami and tries to temper expectations on the return of Marcus Stroman to the Blue Jays.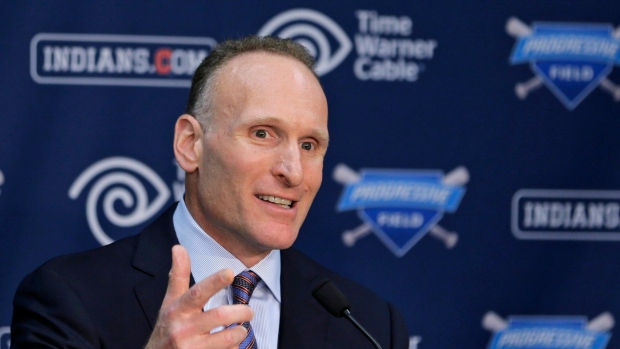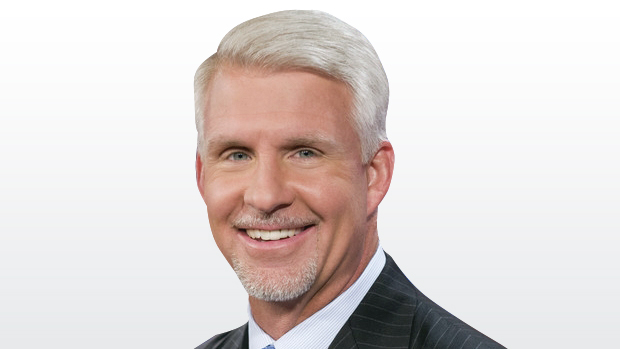 TSN Baseball Analyst Steve Phillips weighs in on Mark Shapiro joining the Toronto Blue Jays' front office, how teams in the playoff hunt can make the most out of their young starting pitching, another managerial search in Miami and tries to temper expectations on the return of Marcus Stroman to the Blue Jays.
1. The Toronto Blue Jays announced this week that they have hired Cleveland Indians president Mark Shapiro to assume the same role in their organization after Paul Beeston retires at the end of the season. When regimes change, executives sometimes like to bring their own people to have things run in the way they desire. Do you see a short-term or long-term future for general manager Alex Anthopoulos in Toronto and based on the things he did in Cleveland, what other changes could Shapiro bring to the Blue Jays?
Mark Shapiro is a great hire for the Blue Jays. His resume is impeccable and fits perfectly within the needs and direction of the organization. He has a player-development background and oversaw the Indians' minor leagues in the heyday of their organization in the '90s. He became a general manager when the Indians were disassembling their major league roster, so he has traded away stars. He also rebuilt the organization and was recognized in the industry as the 2005 and 2007 MLB Executive of the Year. He has signed his own players for contract extensions and he's signed free agent talent, as well. He experienced every aspect of what a franchise can go through as a general manager.
Shapiro transitioned nicely to the role of president in Cleveland, as well. While continuing to oversee baseball operations with his GM Chris Antonetti, he also focused on the business aspect of the operation. He revamped the marketing of the team, as well as the ticketing packages that they offered. He also oversaw the refurbishment of Progressive Field.
Shapiro served on a number of important committees at the behest of commissioner Bud Selig and now under new commissioner Rob Manfred. He has an excellent relationship with the commissioner's office and is respected immensely.
All told, Shapiro is a perfect fit for the Jays. His baseball expertise will help guide the future of the franchise on the field and his business acumen fits the immediate needs of the team. He will have creative ideas to capitalize on the momentum gained from this amazing season. He will likely tweak the ticketing process and prices moving forward. He will oversee the renovations of Rogers Centre, including, but not limited to the installation of natural grass.
Every indication is that Shapiro will retain Anthopoulos. Alex is a Shapiro kind of guy. Mark Shapiro is as classy, professional, compassionate and well-respected an executive as there is in the game. Anthopoulos is cut from the same cloth.
One of the biggest benefits of the change in leadership is that the relationship with the commissioner will be dramatically improved. Paul Beeston was not an ally of Rob Manfred. Mark Shapiro is at the complete other end of the spectrum.
Expect Shapiro to differ from Beeston when it comes to long-term contracts, as well. Beeston had a philosophy of no deals longer than five years. I don't expect Shapiro to make such a declaration. He won't draw a line in the sand because there is no need. I expect that he may be inclined to sign young players to early contracts to buy out arbitration years as they did in Cleveland.
The bottom line is that Mark Shapiro is a baseball guy who knows business as opposed to a business guy who likes baseball.
That is a huge difference.
--
2. The New York Mets are skipping starts by both Matt Harvey and Noah Syndergaard while the St. Louis Cardinals are giving Michael Wacha extra rest and have already used a spot starter in place of Carlos Martinez. While these teams aren't taking the extreme measure the Washington Nationals did in 2012 when they shutdown starter Stephen Strasburg, but in the midst of a pennant race they aren't getting the most out of their young, talented pitchers. Do you agree with teams limiting innings for young starters or do you think they should be allowed to make all of their starts down the stretch and into the playoffs?
I completely agree with clubs protecting the arms of their young pitchers. The arm is not made to throw a baseball. Every time a pitcher throws a pitch, he tears fibres in his arm. Pitchers need to build their arm strength and endurance over a few years.
This past offseason, Max Scherzer signed a seven-year, $210 million contract with the Nationals and Jon Lester got a six-year, $155 million deal from the Chicago Cubs. Aces cost a ton on the open market. So when teams have young aces who are making $500,000, they are literally like gold. It sounds a bit cold, but young, stud pitchers are assets for an organization. They need to be protected at all costs, even if it means they have to be shut down for the playoffs.
The Nationals had the right idea to protect Strasburg, but the wrong execution. They just pitched him until he ran out of innings and then shut him down. That made him unavailable for the most important games of the year. Other clubs have learned from the Nats' mistakes and are spreading the innings out over the course of the season by skipping starts on occasion.
Since contracts have grown exponentially, more and more teams are managing the innings of their pitchers because they don't want to pay $20 million a year for a free agent. This savings allows a general manager to spend his money on better talent around his young guns.
Plus, every time a Matt Harvey or Jacob deGrom or Gerrit Cole pitches at home for his respective team, they increase the attendance by about 10,000 fans. That has real dollar value that needs to be protected.
I know old-school baseball scouts, executives and fans don't understand why this era is different than the past, but it is. I know they used to have four-man rotations. When "men were men," pitchers would throw 300-plus innings and have 20 complete games. Nowadays, hitters try to work the count and walk. They want to get pitchers' pitch counts up. There is no longer foul territory where pop-ups are outs. Today, they are foul balls. Hitters are bigger and stronger than they used to be. Ballpark fences are closer than ever before. Every pitch isn't equal. They are more stressful today than in the past.
You may not like it but baseball is a business and the players are assets. Their value needs to be protected.
--
3. The Miami Marlins are in the process of making changes to their on-field and front office staff after another unsuccessful season. Reports indicate that Dan Jennings could return to his general manager role and that they would like to hire a veteran manager. After making six managerial changes since 2010: Fredi Gonzalez, Edwin Rodriguez, Jack McKeon, Ozzie Guillen, Mike Redmond and Jennings, how desirable is a job in that organization? Will top talent still be interested in working in a situation that has been volatile for years?
The Marlins have certainly made more than their fair share of managerial changes. To be kind, owner Jeffery Loria is fickle. To be less politically correct, he thinks he knows baseball, believes it is easy to manage and really wants to do it himself.
When an organization changes managers, it is almost always because the team has not lived up to expectations. If year after year, your team fails to live up to what you believe they are, then maybe they aren't as good as you think. When a team continuously fires managers, the real problem is unrealistic expectations and not bad managing.
The hiring of Dan Jennings as manager after the May dismissal of Mike Redmond was nothing short of bizarre. Jennings is a good baseball executive, but hadn't managed or coached a team in years. In fact, he had only coached at the high-school level. I would propose that all six former managers mentioned above would be better candidates than Dan Jennings.
This offseason, the Marlins are going to go through the hiring process again. Although there will be plenty of candidates who don't care what has happened in the past to Marlins managers, there will be some who do care. The process is a two-way deal. The team has to decide if a candidate is right for them, but candidates will also evaluate whether they want to make a deal with an owner who has a quick trigger finger. There will be some who think it would be better to wait for a better situation than to settle for the Marlins' job.
The experienced candidates will be leery of the inflated expectations that ownership seems to have of the talent on the roster. If ownership has a misperception of the talent, then the manager is doomed to fail. The second and third time around, managers understand that stability at the ownership level is critical to a healthy organization.
The likelihood is that the Marlins will hire a recently retired player who is anxious (desperate?) for that first managerial gig.
And the likelihood is that he will be fired before his first contract expires.
--
I really like Marcus Stroman. He is a really nice kid. He is dying to get back to pitching on a big-league mound. You can hear it in his voice. He says he would do anything to get back out there.
He says his mechanics are completely unfazed by wearing a bulky knee brace on his (left) landing leg. He states that he has no hesitation or fear about bunt plays or covering first base. Remember, his season was almost completely lost while practicing a bunt defence is spring training.
In fact, he proclaimed he is in mid-season form. Stroman said he kept his arm in shape by throwing while sitting in a chair. Stroman is a beast. He is dedicated, passionate and hard working. He deserves a ton of credit for getting to this point.
What to do? What to do? I wrote on this before. I am afraid for Stroman.
I want him to be okay. I want him to come back and be an amazing story of perseverance and desire. I would love for him to throw a complete game shutout and celebrate a World Series championship on the mound this October.
But every thing he said at the Rogers Centre on Friday to the scrum of us rabid media members scared me. The GM in me said that the youngster needs to be protected against himself.
Major League Baseball can't get pitchers to wear padding in their hats for protection because it can mess up their mechanics and possibly lead to an arm injury. So how can a bulky knee brace not be more problematic than headwear?
Am I the only one worried about this?
Stroman dominated A-ball players this past week as you might expect. He is going to make another rehab start on Monday in Pawtucket against the Red Sox' AAA team. It is the last day of the season, so he will pitch to a lineup that will swing at almost every first pitch because they either want to go home or get called up to Boston after the game. It will not be a test of Stroman's ability to pitch. It will just be a throwing session. After Monday's outing, the Jays are likely to activate him on the major league roster. John Gibbons indicated he would likely slot him in for a start in the majors. When asked if after that start, if Stroman would transition to the bullpen, Gibbons said probably not.
This is where I get scared for Stroman's health and the Jays' playoff chances. I hope I am wrong. Please let me be wrong.
Every game matters right now. I know that if I close my eyes and dream I can imagine Stroman mowing down hitters and hopping around with youthful enthusiasm. I mean he did say he was in mid-season form. But there is no way he is in mid-season form. He has missed an entire season. My experience is that pitchers need to re-experience everything again after missing that much time.
In addition to my fear that a bulky knee brace will affect his mechanics and put his arm at risk, I am worried that he hasn't had to work out of a jam all season long. September and October baseball will be about damage control. Giving up one run isn't a problem. Allowing the opposition to put crooked numbers on the scoreboard can cost a game or, even worse, a series.
At some point, even if Stroman stays healthy, he will pitch poorly. What if it is the first game of the Yankee series and it burns the entire bullpen? Even worse, what if it is in the American League Championship Series? A 2.2 IP clunker in a playoff game could wipe out the Jays completely from the series. Predictability is far better than upside with risk in the playoffs.
I have to accept that despite my personal fears, it is clear that Stroman is returning to the Jays at some point soon. He belongs in the bullpen. There is no shame in pitching as a reliever. It wouldn't be a failed comeback. It is every bit as amazing.
As a relief pitcher, he will experience less impact on his knee. He will have a stronger position to maintain his pitching mechanics. He will not put the team in jeopardy to lose an entire series with an early hook from the game.
The goal should be for Stoman to be the seventh-inning pitcher to get the ball from the starter to Aaron Sanchez to Roberto Osuna in the ninth. He could be powerhouse in that role. It would give the Jays a Kansas City Royals-like bullpen that would allow Gibbons to shorten the game. I would rather have Stroman pitch the seventh inning than LaTroy Hawkins or Mark Lowe. They can back him up if he falters.
Unfortunately, I don't get a vote on this decision. Neither John Gibbons nor Alex Anthopoulos has asked my opinion. So, I am rooting for Marcus Stroman. How can you not? But I will be the guy with his fingers crossed every time he pitches.
Like I said, I hope I am wrong.