One month after Humboldt, a reflection on Saskatchewan Strong
A full month after the tragic Humboldt Broncos bus crash that took 16 lives, TSN's Frank Seravalli reflects on his time in Saskatchewan and the strength of the people in the prairie province.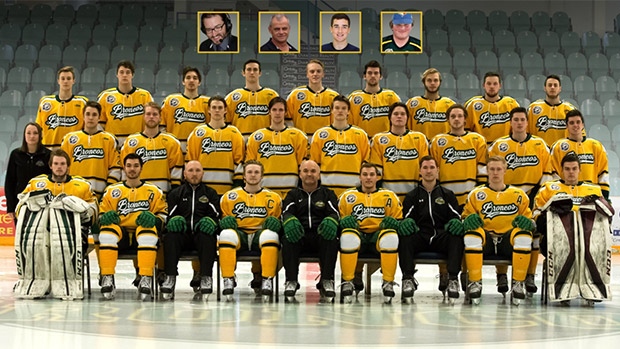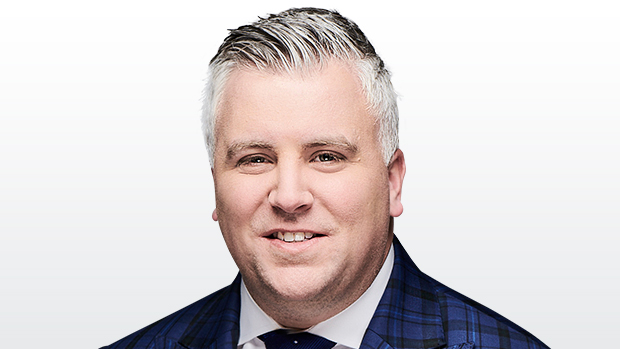 The red light clicked off on the camera giving us the all-clear on a flawless Friday afternoon last week on the rooftop of one of the most famous bars in the world, Tootsie's Orchid Lounge in Nashville.
Someone's grandmother was at the centre of a beer chugging contest when a security guard approached and snapped me back to the real world.
"A young man over here wanted me to give this to you," he said.
His arm was outstretched with a green, rubber bracelet imprinted with "Humboldt Broncos" and two hockey sticks.
We are one month on from April 6, the day our hearts broke for Humboldt, though rarely an hour passes that Humboldt does not cross my mind.
There are times when it is impossible to shake the image of the white roses laying on coach Darcy Haugan's Broncos pickup truck in the parking lot of Elgar Petersen Arena, its driver never to turn the key again to go home to his wife and two kids. Or the conversations with parents who wanted to share their sons' stories, their dreams as pure as any player who made it to the NHL.
Mostly, I choose to think about the incredible people of Saskatchewan.
I think of the feeling landing in Saskatoon. I prepared for pushback. Twenty cameras, satellite trucks and dozens of reporters were descending on a proud town of 5,800 people. I figured the response would be: "Leave us alone, let us grieve in peace."
Instead, the response was: "Thank you for being here. How can we help?" Imagine that for one second.
I think of the man at the vigil outside Saskatoon City Hall that Sunday night. I was struggling through a stand-up report. I could barely keep it together. The slow, painful reading of each deceased victim's name broke me.
I was well into double digits on takes, trying to compose myself, when a young man stopped me and just gave me a hug.
"You've got this," he said. "We're all here with you. We're all struggling right next to you."
The next take was the keeper. I didn't get his name, but he was the Humboldt in all of us.
I think of the wonderful women from the Humboldt A&W burger shop. Every night, they would bring a spread of hot food - free of charge - to the lobby of the Canalta Hotel because they wanted to make sure we were fed. For myself and TSN colleagues Ryan Rishaug and Ryan Varty, it was more than sustenance, it was food for our souls. The root beer was pretty good, too.
I think of the six former Humboldt Broncos, members of last year's team, who flocked to their second home on a moment's notice - from as far as Nunavut and North Carolina - to pay tribute. They invited me to their place, Johnny's Bistro, and honoured their fallen teammates in the best way they knew how, with stories and laughter.
I think of the incredible strength of Broncos president Kevin Garinger. I think of his hurt, the billet parent of one of the players lost, and the class and dignity in which he represented his town, province and country.
I think of Broncos assistant coach Chris Beaudry, the man who was spared so he could help put the pieces back together. I think of the smile on Beaudry's face when he stepped onto the ice later that week for practice with the Nipawin Hawks, the team the Broncos were supposed to face in that playoff game one month ago.​
"If you can find happiness, even if only for five minutes, enjoy it," Beaudry said, an important lesson for us all.
I think of the powerful conversations I had with TSN colleagues Darren Dreger, a Saskatchewan native, and Craig Button on the lonely drives back and forth between Saskatoon and Humboldt. They were reassuring, comforting and emotional.
"You are from an amazing place," I told Dreger. He knew.
I think of Jeff Schenn, the father of NHL brothers Brayden and Luke Schenn, who stood watch at City Hall for that vigil as a lieutenant in the Saskatoon Fire Department. His sons rode the bus, too. He peeled the green ribbon off his dress uniform for me to wear on-air, the one I've worn every day during the Stanley Cup playoffs.
I think of Brodie, the young man I met on that rooftop at Tootsie's. He was from a small Saskatchewan town just 15 minutes away from Humboldt. Here we were, thousands of miles away in Nashville, for a chance encounter during his holiday. He wanted me to have his bracelet.
There will eventually come a time that we put away the green ribbons and bracelets. That day is not today. No matter, visible or not, I will wear Humboldt forever.
Contact Frank Seravalli on Twitter: @frank_seravalli