Outspoken Murray excited by haul trades bring to Buffalo
Buffalo Sabres general manager Tim Murray turns three first-round picks into Jack Eichel, Evander Kane and Robin Lehner .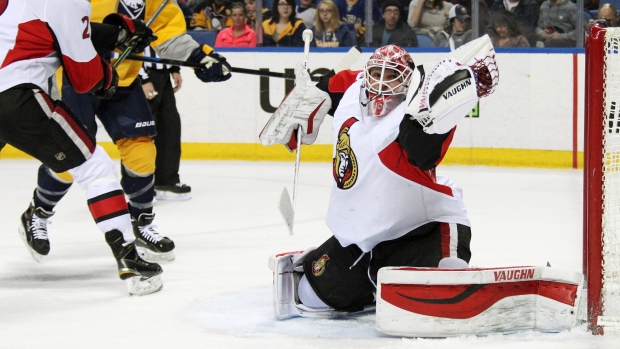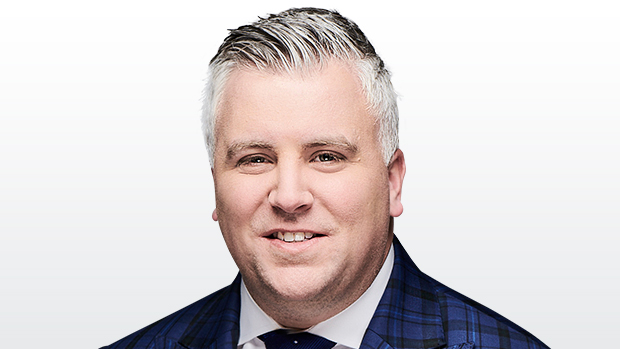 FORT LAUDERDALE, Fla. — Tim Murray didn't hold back.
Two hours after dealing the 21st overall pick to his uncle Bryan and the Ottawa Senators for goaltender Robin Lehner and veteran centre David Legwand, he was feeling the heat over the trade.
"I know we're going to hear that we paid too much," Murray said. "Every trade that I've made, [people say] we've paid too much. I get that. I don't agree with it. We've done our homework."
Four months ago, the Sabres held three first-round selections in this draft. They turned out to be the second, 21st and 25th picks overall. The team holds just the second pick in the first round now, but the return for Murray's extensive wheeling and dealing will eventually end up being Jack Eichel, Evander Kane and Lehner.
Murray was so excited he could barely contain himself.
"If you had told me on the last day we had the three [draft picks], that we were getting Eichel, Kane and Lehner, I would have said you're on mushrooms," Murray said. "I would've said there's no way that's going to happen. We're going to end up with one great prospect and two other good prospects [at the draft] and we'll see how it goes. That would've been my answer. I think we're way beyond that, so I'm excited."
Murray scoffed at the idea he overpaid for Lehner. He was a part of the Ottawa front office when the Sens drafted the Swedish goaltender at the 2009 draft, so he knows him well. Unlike other hot goaltending trade targets like Cam Talbot and Eddie Lack, the Sabres have some form of contract security with Lehner. He is signed through the 2016-17 season and will be a restricted free agent through 2019. If he plays himself into a big-money contract in the meantime, it's a good problem for the Sabres to have.
Murray also wasn't confident the Sabres could bank on landing a potential impact player with the 21st pick after consulting with his scouting staff. He went from scout to scout in the Sabres' war room, asking them to dig deep on the players projected to be available in that part of the draft and give him a concrete assessment. He digested the information, and then made the deal with the Sens.
"They had done a lot of work on 21," Murray said of his scouts. "I broke it to our room this morning that 21 is gone. I just said thanks for the work on 21, it's gone."
Murray, 51, has quickly developed a reputation as a general manager who will say anything in his 18 months on the job. On Friday, it was mushrooms. He said something to the media about getting "pee-pee slapped" over supplemental discipline discussions with the NHL at his season-ending press conference.
He got himself in trouble a few weeks ago when he confirmed a report that Eichel told the Sabres in an interview at the combine he was going to be the best forward drafted this year. It was a strange comment, considering it brought additional pressure to a young player who is the core of Buffalo's future.
Murray made light of that incident Friday, blaming the media. He said he'll no longer quote players since he is "pretty bad at it" and said his words were misconstrued.
For reporters, Murray is pure gold. For his counterparts, Murray is a man in the middle of all the off-season action.
"I had one GM call me and say that I'm in on everything," Murray said. "I said 'What do you mean?' He rattled off a list of six or seven guys. I said, 'Well, I guess I am in on everything.'"