Ovechkin belongs in conversation of greatest goal scorers ever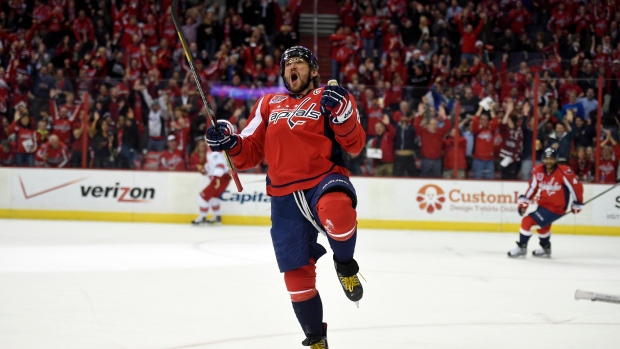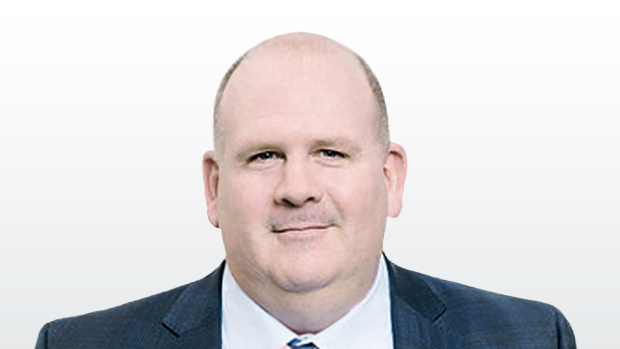 Wayne Gretzky scored a lot of goals in hockey's most free-wheeling era. Alex Ovechkin won't score as many, but his total will eventually approach Gretzky's and he'll have done it in a far stingier time.
The question is which accomplishment deserves more of our attention? Gretzky has more goals than anyone in NHL history. He's The Great One. But when all is said and done, should we be looking at Ovechkin as the greatest goal scorer the game has ever seen?
Consider Gretzky's 894 career goals the Mount Everest of NHL scoring, likely an unassailable peak in today's tight-fisted era. Ovechkin, however, is climbing a steeper pitch with fewer toeholds. He won't get as high, but what Ovechkin is accomplishing is singularly remarkable in its own right.
There's an argument to be made that Ovechkin's productivity in today's game has required more pure goal-scoring skill and execution.
Gretzky did most of his damage during the 1980s, the highest goal-scoring period the NHL has ever seen. Gretzky's prime scoring years, between 1979 and 1985 when he scored his first 500, came as the NHL averaged 7.8 goals per game.
Ovechkin is doing his work in a historically dry time. Goals haven't been this tough to come by since the 1950s. Ovechkin has reached 480 goals when the league average has been 5.5 per game.
"It's extremely difficult to do what Ovechkin is doing. With goals and points in general, I mean, they're so hard to come by right now," said Tampa Bay Lighting sniper Steven Stamkos, who with 281 goals and 504 points in 499 career games knows exactly what it takes to do what Ovechkin is accomplishing. "Some of it has to do with the goaltenders and how good they are, the defensive schemes, the amount of video teams do.
"But it's just a different style of play; and look at the depth on every team. Look back at some of the games in Gretzky's era where the top players are playing the full two minutes of a power play. I don't know what [Gretzky] averaged in ice time per game but I'm sure it was a lot more than what top end guys are playing now. You need to be put in in a position to succeed in every situation."
The "Ovechkin is a bad guy and a waste of talent," narrative seems to be over, replaced by talk of just how far his goal-scoring exploits can go in an era of low-scoring hockey.
Just two years ago, Ovechkin posted 51 goals to go alongside a plus/minus mark of -35. Ovechkin is selfish and only concerned with his personal point total, became the chatter.
Capitals coach Barry Trotz had heard all of the talk but he says that's not the player he's been coaching.
"I got to know him and he's been terrific to work with and he's really easy to coach, unlike all the speculation going into it," Trotz told CSNWashington earlier this week. "Until you own it, you don't know. I've enjoyed working with Alex and I feel we have a mutual respect for each other.
"Hopefully, we can help him grow to the next level, everything from his all-around game to his leadership. He's now 30 years old. He's not 21. What's important to him at 30 years old is probably a lot different than at 21."
With five goals in five games already this season, and coming off back-to-back 50 goal seasons, Ovechkin is proving he can fill the net and lead his team.
The active NHL leader in goals scored is Jaromir Jagr with 727 over 1,557 games. He's followed by Jarome Iginla and his 591 goals in 1,398 games. Next up, for now, is Marian Hossa with 487 in 1,179. Then it's Ovechkin with his 480 goals in just 765 games.
Stamkos says his rival is a marvel when it comes to scoring goals.
"He's fearless out there. He's got the physical attributes and when he's on his game he demands the puck," said Stamkos. "He's physical. He's in your face. I mean, he's a train out there and then he's got that bullet for a shot. Some guys overthink the game and want to make that pretty play. When he gets chance to shoot, it's coming in and it's coming in hot. It's pretty impressive to see the way he can release the puck."
Passing Gretzky may be impossible. It's very likely we'll never see a total such as his again. But Ovechkin is thriving in a dead-puck era.
Ovechkin would need to score 50 consecutively in the next eight seasons to catch Gretzky. Yes, it's near impossible. But Stamkos says not to count Ovi out just yet.
"He's definitely a guy that could get close. Like I said, it is so tough to score. But you see the consistency that he's had over the past couple of years and having that great power play in Washington helps. That's going to get him at least 10 to 20 extra a year," said Stamkos. So if anyone can do it, he can do it. It's going to be tough, but I wouldn't put it past him."
How many would Gretzky score today? How many would Ovechkin have collected in Gretzky's time? We'll never know. Saying one is greater than the other is impossible. But that shouldn't stop us from trying. Have at it.