Ovechkin's 15-shot game defies logic
The Washington Capitals star has launched 10 or more shots on goal in a single game 17 times in his career. TSN Senior Hockey Reporter Frank Seravalli has more.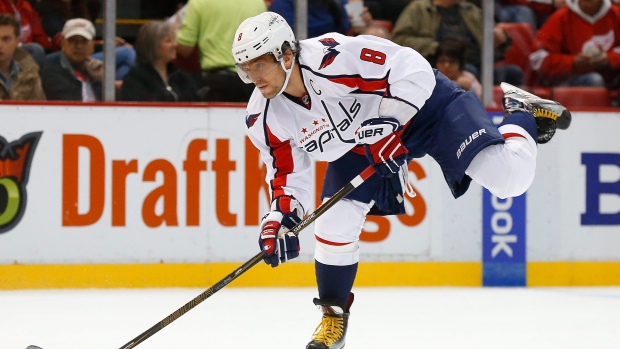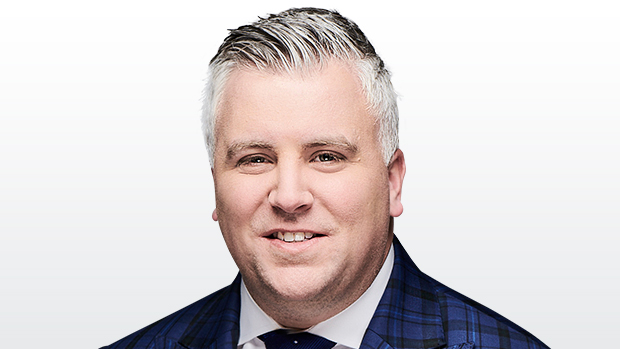 Coming off a night where Alex Ovechkin posted the most shots on goal in a single game without scoring in nearly 48 years, two jaw-dropping stats still have not digested.
The Washington Capitals star had 15 shots on goal, but not a single attempt in the second period. Not one of his shots was blocked by the Red Wings on Tuesday night - three missed the net entirely.
It's hard to tell which of those facts are more impressive.
For Ovechkin, the NHL's shots leader in 10 of his 11 seasons, it was just another night at the office. Many wondered if he was gunning hard to pass Sergei Fedorov as the league's all-time Russian-born goal scorer with Fedorov in attendance at Joe Louis Arena one day after his Hockey Hall of Fame induction.
Tuesday marked the 17th time in Ovechkin's career in which he launched 10 or more shots. It only tied a career-high. He posted more shots Tuesday than Tyler Bozak (14), Valtteri Filppula (14) and Alex Tanguay (12) have totalled this season.
"It's the release," Capitals coach Barry Trotz explained. "He gets pucks through when there are people right in his face.
"He changes the puck position. It might only be a foot, but he gets it by a player's skate. When he comes down off the wing, if he cuts to the middle, he has that uncanny ability to get around or through the defender."
Ovechkin was not available to comment on Thursday morning.
Ovechkin has registered at least one shot on net in 195 consecutive regular season games, according to the Elias Sports Bureau; that leaves him three games shy of his previous career-best 198-game streak. His last game without a shot was March 12, 2013.
Other players have reeled off impressive streaks - Jeff Carter (315), Zach Parise (247) and Joe Sakic (227), according to Elias - but no one has gotten close to Ray Bourque's record of 360 straight games with one or more shots.
Bourque also holds the NHL record for shots in a game (19) and shots in a career (6,206). It was a different game then - the night Bourque set the record, on March 21, 1993, the Bruins threw 61 shots at Ron Tugnutt in regulation.
Ovechkin, 30, can pass Fedorov on Thursday night against the struggling Flyers. He has seven goals in 13 career games against Steve Mason, who starts for the first time in five games.
Flyers defenceman Nick Schultz, one of the men tasked with trying to muffle Ovechkin on Thursday night, shook his head at Ovechkin's Tuesday stat line. Schultz said it's more impressive considering how teams collapse with all five bodies down low in the defensive zone now.
"I think there's a respect factor that Ovechkin gets, even when everyone knows how good his shot is," Flyers forward Sam Gagner said. "The top players in the league get it - Jamie Benn and Tyler Seguin, (Sidney) Crosby still gets it, you saw (Connor) McDavid starting to get it. As good as his shot is, when people play him close, he can still go around you 1-on-1."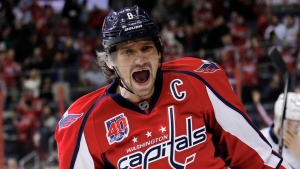 Though players won't readily admit it, there is also a fear factor to get in front of Ovechkin's howitzer. With him winding up, players swallow extra hard.
"You are wincing going out there depending on how much space he has," Gagner said.
Linemate T.J. Oshie said he's already seen "a number of guys have to get helped off the ice this year already." Schultz laughed and said "they all hurt," referring the nearly 2,000 shots he's blocked in his career.
"Nothing quite puts the fear of God in you like Ovie winding up," Capitals teammate Brooks Orpik said in October. "I know Shea Weber and Zdeno Chara have big shots, but I've never seen someone shoot the puck like Ovie does."
Frank Seravalli can be reached at frank.seravalli@bellmedia.ca.