Ovechkin's home Cup Final debut well worth the wait
Alexander Ovechkin owns virtually every franchise record and has won untold NHL honours, yet this one moment seems to mean more to him than anything else. After nearly 13 years in the NHL, the 32-year-old Russian plays his first Stanley Cup Final game on home ice when the Washington Capitals host the Vegas Golden Knights in Game 3. Frank Seravalli has more.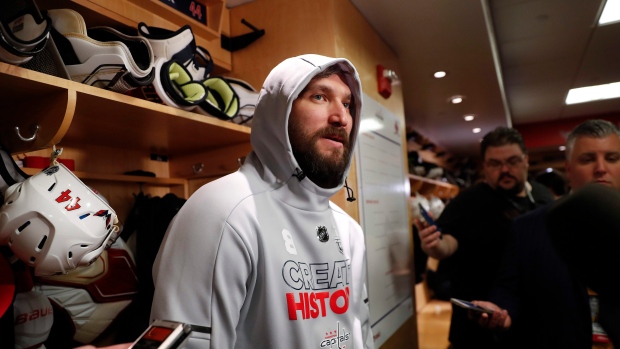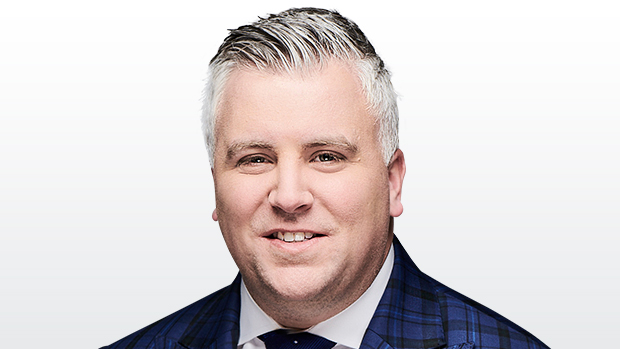 WASHINGTON — Four thousand six hundred and twenty-three days, 1,121 games, 666 goals, 18 playoff series and nine failed playoff runs.
That is how long Alex Ovechkin has waited for Saturday night, his first Stanley Cup Final game on home ice since making his NHL debut on Oct. 5, 2005.
Glen Hanlon was the Capitals' coach. The White House has been occupied by George W. Bush, Barack Obama and Donald Trump since then.
The Capitals' rink, the one where you used to be able to have an upper-deck section to yourself during Ovie's first three seasons, is on to its third name. Even the Caps' logo and colour scheme has changed.
Ovechkin, 32, has endured and rewritten just about every record in the franchise's book. He has won three Hart Trophies, led the NHL in scoring seven times and seven times been a first team All-Star.
Ovechkin has earned $115.5 million from the Capitals and more in endorsements, yet this one moment seems to mean more to him than all else.
"I'm excited," Ovechkin said. "I think everybody [is] excited in Washington. It's going to be fun, it's going to be interesting, it's going to be hard. That's why we worked so hard to be in this spot and be in this moment."
Capital One Arena, the place where they literally gave away tickets to the Stanley Cup Final in 1998 to ensure a full building, was filled with 14,485 fans rocking the red to watch Game 2 together on Wednesday night while the Capitals were in Vegas.
On Saturday night, hundreds - if not, thousands - of fans will wear ponchos and stand in the rain to watch on a big screen outside the rink in the city's Chinatown neighbourhood.
That's all due to the Ovechkin Effect. One man changed the course of hockey history in a famously front-running town - a place where sports are lower on the priority list.
Ovechkin can barely leave his house here now.
"To be honest with you, I just stay at home and don't try to go in the city and look at the fans and look at the people," Ovechkin said. "But as soon as we go anywhere with my family, everybody wish[es] you luck and everybody [is] excited."
Few have felt or worn the roller coaster of emotions in this series like the Great Eight. You could tell watching Ovechkin cover his eyes and look skyward in exasperation after Braden Holtby's season-saving stop with two minutes to play in Game 2.
"You guys [the media] have captured it," coach Barry Trotz said. "You've captured his emotion. You just look at his face. He's so emotional about playing for the Cup. It's something he's always wanted to do.
"For Alex being the face of the franchise for a long time, being one of the faces of the league and sometimes taking undue criticism for an individual player in a real team sport where you need everybody, he's taken a lot of that. He has a lot of pride. He wants to deliver a Cup to the city."
For Ovechkin, his career has built to Saturday night. This is his moment. The Stanley Cup Final has exceeded even his wildest expectations, well worth the wait.
"Before you play, you're thinking, 'This is the Stanley Cup Final,'" Ovechkin said. "You play three rounds, but as soon as you step on the ice, you feel a different atmosphere and energy. It's a totally different thing."
---
Contact Frank Seravalli on Twitter: @frank_seravalli​