Pacioretty's quiet start raises questions for Habs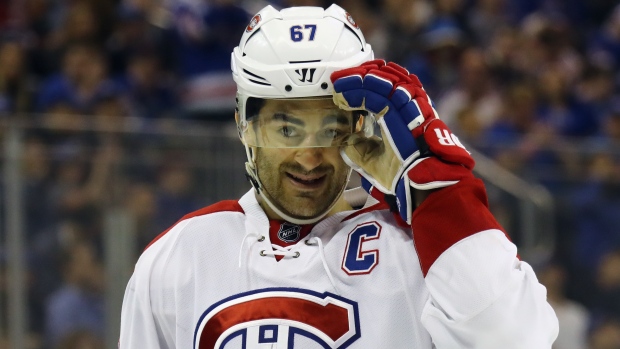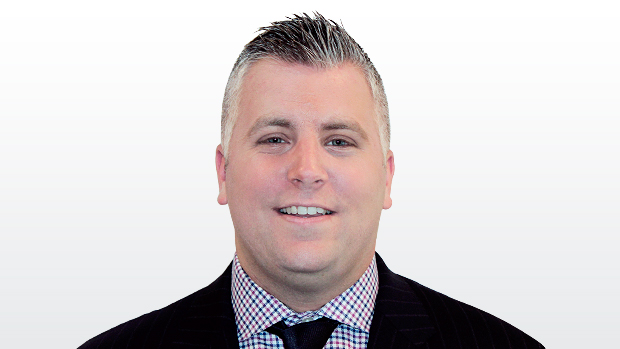 NEW YORK — Wave after wave of questions came and Max Pacioretty bore the brunt of them all in the Montreal Canadiens' cramped dressing room, like usual.
Game 4 marked a missed opportunity for Montreal - a blown chance to put a skate to the Rangers' throats. The Canadiens knew they were going to get New York's best punch, but they failed to punch back. Rick Nash flat out said the Rangers couldn't go back to Montreal down 3-1 and expect to win.
Yet, the Habs return to La Belle Province all square, with Game 5 on Thursday night at the Bell Centre marking the beginning of a best-of-three series.
"We knew they had their backs against the wall," Alexander Radulov said. "It's going to be a lesson for us, to make sure we come out better in the next one."
For the Canadiens' captain, too, Tuesday night was a teaching moment.
"Lesson learned," Pacioretty said. "We saw their best."
What the Canadiens haven't seen is Pacioretty at his best in this Eastern Conference first round series, a fact he acknowledged.
"It wasn't my best," Pacioretty said after Game 4. "But you know, it's one game at a time, looking to get better."
Radulov, Shea Weber, even $6 million man Tomas Plekanec have stepped up in big ways for the Habs, but their leading scorer - the player who carried them on his back in the toughest of times this season - has been conspicuously quiet.
After a 67-point regular season, which tied his career-high, Pacioretty has just one assist in these playoffs. He finished eighth in the NHL with 35 regular season goals.
Halfway through Game 4, coach Claude Julien flipped Radulov down to the second line, moving Andrew Shaw to Pacioretty's right side along with usual lineman Philip Danault.
It was more an attempt to spark Pacioretty than anything else.
"There were changes because we wanted certain matchups," Julien explained. "I thought that line created more after that point, so just an in-game decision by me."
Pacioretty, 28, has notoriously been a slow starter in the Stanley Cup playoffs. The most he's ever scored in the first four games of any of his last four postseasons is one goal and one assist.
That means he's finished strong - as the games have gotten tougher. But with a Canadiens team built to win on defence and goaltending, the margin is so thin that without his production, he might not have the luxury to wait to get hot.
Julien said he would reserve judgment on what he's seeing from his top line.
"Those are things that I'll deal with," Julien said. "I need time to look at things. I'm not going to start talking about things I don't really know about right now."
The truth is this first round series, like life, is full of grey matter. Few aspects are black and white. There is nuance to the discussion; it isn't cut and dried.
Both the Rangers and Habs could make a legitimate claim that they should be leading 3-1. Both teams have traded equal stretches of awesome and atrocious play.
When there was uproar about the Canadiens' offence being shutout in Game 1, only one seeing-eye Tanner Glass backhand separated them from New York. And as convincingly as the Canadiens played in Game 2, they needed a Hail Mary tip from Tomas Plekanec to force overtime.
Even on Tuesday night, the Canadiens played undoubtedly their worst collective game of the series, yet they were one Weber shot off the post away from knotting it again in the dying minutes. They also failed to capitalize on at least two breakaways and one partial attempt. It was close, but it wasn't.
Pacioretty's own game in this series mirrors that same complexity.
It's easy to forget that Plekanec wouldn't have forced overtime in Game 2 - and Montreal wouldn't have even dreamed of a 3-1 edge on Tuesday night - without Pacioretty's brilliant strip in the neutral zone and dogged dash to goal line to setup Plekanec. It saved the Canadiens' season.
The criticism comes in that impressive sequence produced Pacioretty's only point of the series. Pacioretty's lack of production is certainly not for lack of effort; in fact, he may be trying to do too much at times.
He explained his gaffe on Nash's game-winner in the second period as thinking the puck was "bouncing out of the zone," where he'd be off to the races. Instead, it was gloved down by Ryan McDonagh and the Habs were quickly in a hole.
In the playoffs, the tally in June won't be about blocked shots and defensive prowess, and all of the little facets Pacioretty brings to the table. No, for a scorer like him, the question comes back to production: Where would the Habs be if Pacioretty produced more than one assist in the first four games?
The captain would hate to be asking himself that all summer long.
"The team that just worries about the next shot is the team that normally ends up on top," Pacioretty said. "We've got to do a better job of sticking with it, sticking with the system, trusting it when you're down. We need to trust that our shots will go in."
Contact Frank Seravalli on Twitter: @frank_seravalli