Paris attacks hit home for Flyers' Bellemare
Flyers forward Pierre-Edouard Bellemare is one of only two French-born players active in the NHL, and the only one to call Paris home.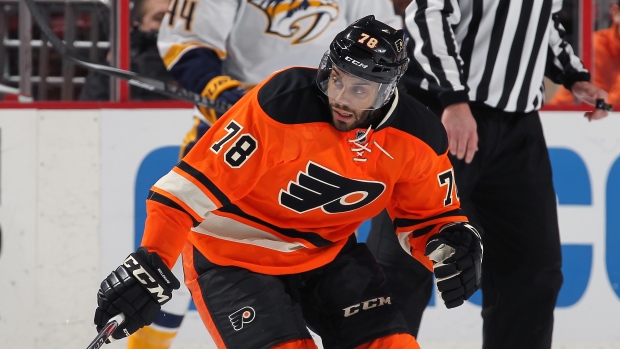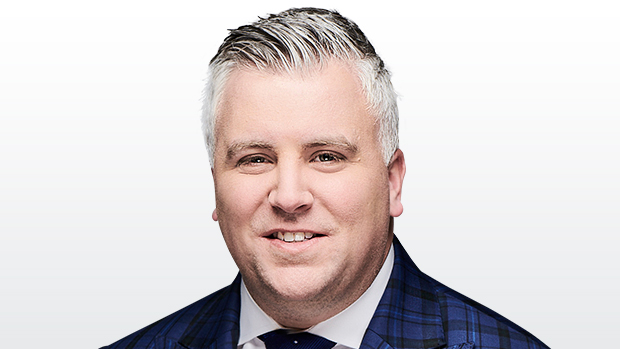 Flyers forward Pierre-Edouard Bellemare arrived in Raleigh on Friday night excited to finally get back to work on Saturday. He'd missed the last eight games due to injury.
His excitement quickly morphed into fear and worry.
Many NHL players were glued to televisions, watching terrorist attacks unfold in Paris, with three reported bombings outside of France's national soccer stadium.
For Bellemare, they quite literally hit home.
Bellemare, 30, is one of only two current NHL players born in France - and the only one to call Paris home. He admitted he could barely focus on Saturday night's game against the Hurricanes.
"This whole news kind of put my game into perspective," Bellemare told reporters Saturday in Carolina. "Whatever happened to me these last two weeks, it's kind of somehow less important. You don't think about yourself anymore at all. I don't even think so much about the game tonight. I haven't focused about anything else, really."
Bellemare's younger sister, Rose-Eliandre, made it home safely from central Paris on Friday before the attacks began. His mother, who lives 90 minutes outside of the city, was also safe.
Bellemare told reporters he patrolled Facebook for a roll call of friends to make sure they were safely accounted for on Friday night.
"It's a shock," Bellemare said. "You don't expect these things to happen. It's sad. You're sad about what is going on and try to give support to the people. Mostly, you kind of worry about family and friends."
News agencies reported at least 129 people were killed in the coordinated attacks, with ISIS taking responsibility. Bellemare attended soccer matches in the stadium where security guards reportedly thwarted a bombing during a friendly between France and Germany.
The NHL sent an advisory to all 30 clubs to be on "heightened alert" after Friday's events targeted areas with large crowds. The league implemented mandatory magnetometer screening for all fans entering arenas prior to the start of the season in September.
The Ottawa Senators held a moment of silence on Saturday afternoon at Canadian Tire Centre prior to their matchup with the Rangers. They also played the French national anthem, "Le Marseillaise," along with "O Canada" and the "Star Spangled Banner."
Dozens of NHL players offered support for France and victims of the attacks on social media.
Dallas Stars forward Antoine Roussel is the only other French-born player active in the NHL. Roussel is from Roubaix, France, approximately two and a half hours north of the French capital. Former Senators forward Stephane Da Costa, now playing in Russia, is also from Paris.
Bellemare's addition to the NHL ranks last season meant a lot for the French hockey federation. Two of the nine players born in France in the NHL's 98-year history were raised in Canada: Paul MacLean (Nova Scotia) and Pat Daley (New Brunswick). The seven others, including Roussel and Cristobal Huet, have combined for just 777 games played, less than half of the sovereign nation of Jaromir Jagr.
Bellemare vowed Paris will rebound again after a second stomach-turning attack in a year.
"Paris is the city of life," Bellemare said. "Last year, we were united after what happened [in the Charlie Hebdo attack]. The country will be the same now and even stronger."
Frank Seravalli can be reached at frank.seravalli@bellmedia.ca.