Pelley continues to shake up European Tour
Chief executive announces new Rolex Series, grouping together seven of the tour's marquee events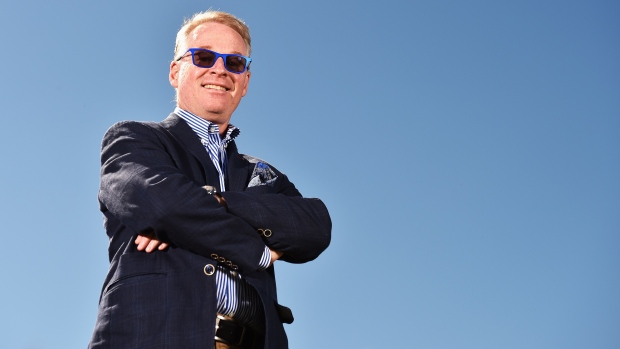 When Keith Pelley took over as the European Tour's chief executive, he promised to make that circuit more attractive to its members. The plan was to increase purses and hopefully staunch the flow of stars leaving for the PGA Tour.
In his first year on the job he made small steps in that direction, boosting some purses and shaking up exemptions. On Tuesday he took a big leap, announcing the Rolex Series. It's a seven-tournament grouping that runs from May to November, with each event offering a minimum $7 million purse. There's a good possibility at least one more tournament will be added to the new series this year and another in 2018.
"I think this is the natural next step for us," said Pelley at the news conference to announce the new initiative. "This is in the infancy stages. This will evolve. This will get larger and larger, but I'm excited that we're launching it in 2017. I do believe it's a game-changer for us."
The question now is whether it will entice Europe's stars to stay at home more often. The seven tournaments don't line up against any marquee events in the U.S. – Colonial, John Deere, Greenbrier, Napa – so it's not going to be a question of either or. The bigger decision will be if the Euro golfers who play both tours want to add tournaments to their schedule or drop another in favour of one of the new richer stops.
And he's strategically placed these tournaments at times when he feels he can garner the most attention.
"So when you look at the Aberdeen Asset Management Scottish Open, preluded by the Dubai Duty Free Irish Open leading into The Open Championship with the Dubai Duty Free Irish first and the Aberdeen Scottish second, that is a perfect opportunity for us to be the dominant player in golf at that particular time," Pelley, formerly the president of TSN, explained.
"We obviously focus on our tour and the development of our tour. However, sure, we have looked closely at the U.S. tour and other tours, and strategically selected [our tournaments] as where we think is the best position at this time."
Pelley's targets aren't so much Rory McIlroy or Henrik Stenson, who both reside in the U.S. and are well entrenched on the PGA Tour – although he'd gladly take them – it's more the next wave. Golfers such as Alex Noren, ranked ninth in the world (Yup, ninth – you can look it up), or players such as Ryder Cuppers Thomas Pieters and Matthew Fitzpatrick.
He's trying to build the tour's brand and to do that, he needs the best talent he can, stars who drive gates and television audiences. Goosing the purses will certainly catch the attention of these golfers.
Last year, the Euro circuit's prize pools usually fell closer to $3 million; $7 million and the chance to play closer to home could suddenly be quite attractive.
The move is an aggressive one for Pelley. Check that, it's another aggressive one as he tries to drag what was a staid old tour into a new era. In addition to the prize boost, he's promising more content on a variety of platforms (hopefully it will include an overhaul of the awkward and outdated website) and a continuation of creating different formats such as the World Super 6 Perth that will use an innovative shorter, knockout match-play format.
The Rolex Series is as solid development and proof that Pelley is ready to battle the PGA Tour for attention and talent.