Penguins pose much bigger problem for Capitals
Washington shut down Philadelphia's top scorers in the first round, but Pittsburgh has three lines that are a threat to find the back of the net, Frank Seravalli writes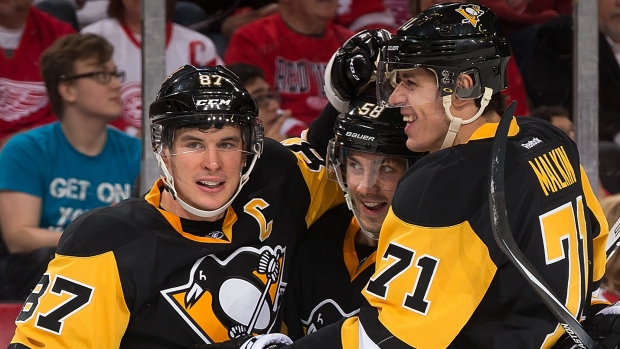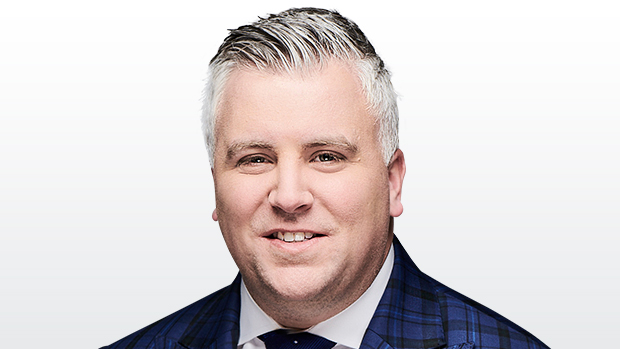 PHILADELPHIA — As the Washington Capitals made their way through the traditional handshake line on Sunday afternoon, there was both a mutual admiration and surprising message from the vanquished Philadelphia Flyers.
The Capitals went to war with the Flyers for six nights - defenceman Nick Schultz has the welts all over his body to prove it after throwing his body in front of a seemingly endless number of Alex Ovechkin shots. There were fights, hospitalizations and bone-crunching hits. It was ruthless.
Yet, in the final act of the first-round series, many of the Flyers urged the Capitals to beat the Penguins in the Round 2.
"Actually, a lot of guys were pushing us along, telling us to win," Capitals defenceman Karl Alzner said. "It's funny, because you hate those guys so much when you're playing them. You think everything they do is cheap.
"You're friends with one guy, then all of the sudden you won't even wave to him when he walks by you. And then the handshake comes and it's all good."
The Flyers and Capitals may share a healthy hate for the Penguins, but Sidney Crosby and Co. are playing at a level that will test Washington's impressive team defence.
Washington was able to limit Philadelphia to just six goals in the first round by keying on specific matchups. Coach Barry Trotz religiously matched his top line of Nicklas Backstrom, Alex Ovechkin and T.J. Oshie against Claude Giroux, Jakub Voracek and Wayne Simmonds, banking that even if the two lines cancelled out, the Capitals' depth would win the series.
It was a worthy wager. Simmonds came out as the only top-line Flyers forward to finish with more points than Capitals goaltender Braden Holtby. Voracek netted one goal, while Giroux picked up one assist.
"They did a good job," Simmonds said. "No matter what line they throw at you, they have great team defence."
Trotz's dedicated matchups exposed Philadelphia's lack of scoring depth.
"I think we challenged our top guys," Trotz said. "We were okay with the Backstrom - Giroux head-to-head. I think the Alzner - [Matt] Niskanen pair had an outstanding series, as well as [Brooks] Orpik early in the series. We were very comfortable with most of the matchups, that's why I don't think you saw them change. And that was a challenge to our top guys."
The Caps also neutralized likely Calder Trophy finalist Shayne Gostisbehere, holding the Philadelphia defenceman to one goal and one assist in the series.
"He's got a great ability, this deceptive little move where he tries to suck you in and then he opens up the lane," Trotz said of Gostisbehere. "We wanted to make sure that we took that away for the most part. We did spend a little more time and watched him closer for sure."
A much bigger challenge lies ahead for the Capitals. The Three River city has a three-headed offensive monster to defend. Crosby, Evgeni Malkin and Phil Kessel made quick work of the Rangers while skating on three separate lines. They outscored New York 21-10 in the series, chasing Henrik Lundqvist from two games.
Malkin did not return until Game 2 against the Rangers, but still ended up finishing second to Crosby for the team lead in points with seven in four games. Crosby collected three goals and five assists for eight points. Kessel, who is one of just six active point-per-game postseason players in these playoffs, had three goals and three assists.
Kessel, Nick Bonino and Carl Hagelin are listed as Pittsburgh's third line, but they have been as productive offensively as any top line in the playoffs and are far more potent than the Flyers' third line of Matt Read, Nick Cousins and Colin McDonald.
"We've got a different animal coming up next," Alzner said. "It will be interesting."
Ovechkin said he remembered "nothing" about his 2009 clash against the Penguins, but it was some of the best theatre the sport has ever witnessed. Ovechkin and Crosby netted duelling hat tricks in Game 2 and finished the series with eight goals apiece. The Penguins pulled away in Game 7.
"We have to mentally forget about this series and focus on the next one," Ovechkin said of the Flyers. "Pittsburgh is huge. It's going to be a hard series."
Contact Frank Seravalli on Twitter: @frank_seravalli