Pens star Crosby diagnosed with concussion
Sidney Crosby was diagnosed with a concussion just days before the Pittsburgh Penguins raise the Stanley Cup banner he led them to last season, and for the second time at the height of his power in the NHL. TSN's Frank Seravalli writes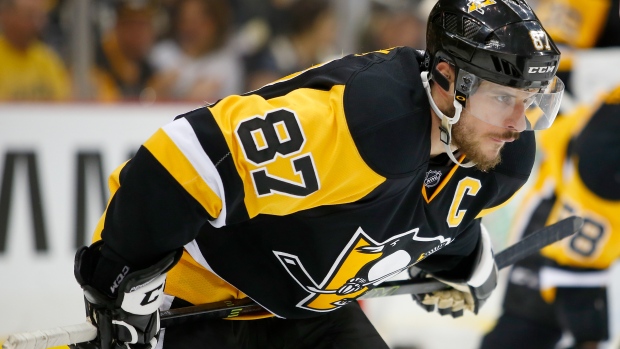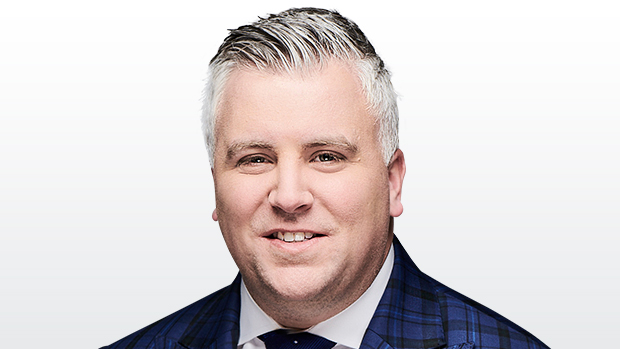 Four months after guiding the Pittsburgh Penguins to a second Stanley Cup, Sidney Crosby will not be on the ice on Thursday night to celebrate the banner's rise to the rafters.
Crosby was diagnosed with a concussion, the Penguins announced on Monday afternoon, without even appearing in a preseason game. It is Crosby's first diagnosed concussion in nearly five years, since Dec. 2011.
Penguins coach Mike Sullivan said Crosby sustained the concussion during practice last Friday, but declined to disclose the sequence in which it occurred. Reporters who regularly cover the team did not recall any unusual interaction, both on the ice and talking to Crosby after practice. Crosby, 29, reported the ill-effects to Penguins brass the following day and was a late scratch for their preseason finale. The Penguins initially hoped Crosby was simply under the weather until a test on Monday confirmed their worst fear.
There is no timeline for Crosby's return and no word on the severity of his symptoms. Sullivan did offer, though, he sensed Crosby was "not discouraged" by the diagnosis. Crosby's last game was Sept. 29 versus Team Europe at the World Cup of Hockey.
Crosby has now been befallen by head trauma for the second time at a high point in his NHL career.
In 2011, Crosby was running away with the league scoring title and on pace for a 60-goal season before his campaign was halted at the midpoint. He was coming off back-to-back 100-point seasons and was just 18 months away from his first Stanley Cup.
It took him and the Penguins the last four seasons to climb to the top of the mountain again. Crosby captured the Conn Smythe trophy as Stanley Cup playoff most valuable player last spring, brushing back any thought that his career was on the downslope.
Amazingly, Crosby has hit the Triple Gold Club requirements in just the last three calendar years alone with a Stanley Cup, Olympic gold medal and World Championship. Oh, yeah, he was also the MVP at the recently completed World Cup of Hockey, where he led the tournament in scoring and captained Team Canada through another unblemished run.
This season, Crosby was set to chase the 1,000-point plateau in the glow of another Stanley Cup banner at PPG Paints Arena.
Instead, the Penguins will have to raise it without him, leaving the hockey world to wonder when we'll see Sid again.
Contact Frank Seravalli on Twitter: @frank_seravalli