Pioneering Wickenheiser retires on own terms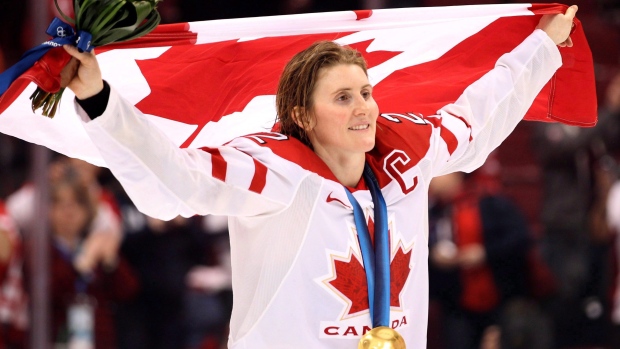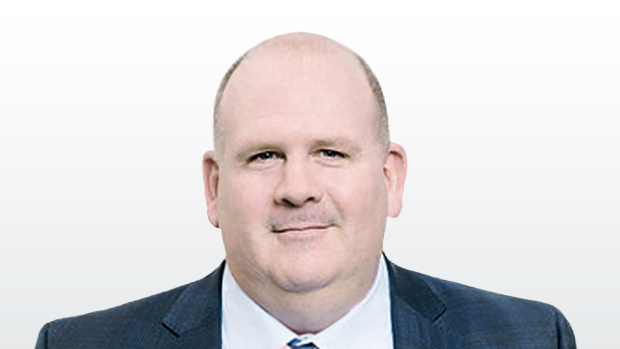 Hayley Wickenheiser is driving her truck to Edmonton for a ceremony to honour her historic hockey career and talking to a reporter over the phone when she hears the voice of a six-year-old girl in the background.
"What sports does she play?" inquires the five-time Olympian. When she hears the little girl has tried just about everything, from skiing to hockey to soccer to swimming to gymnastics, there is evident joy over the line. "That's awesome. That's the way it should be."
Wickenheiser knows, however, that it's not the way it always has been. In fact, a story about her early days playing hockey is most telling.
"I was eight and I had to beg my way into a hockey school. It was in Regina and it was a week-long camp. When we got there, the dorm was all boys. It was an all boys camp. So there was nowhere for me to sleep," recalls Wickenheiser.
"So they found this little ushers' closet in the rink where the ushers would hang their coats. They put a foamie on the floor and that's where I slept. It was home for a week. My younger brother Ross felt sorry for me so after a couple of nights he crawled in there with me. That's what it was like for me when I started. A girl playing hockey was weird.
"That's the best thing that I see as I leave the game. It's no longer weird. Seeing a girl walking into a rink with a bag over her shoulder and holding a stick, that's not weird anymore. That's the best thing I see when I look at changes in the game during my time. I was part of a group of girls and then women that had to fight to get in and fight to make a place in hockey for ourselves. So I guess I'm a barrier breaker to a certain extent.
"But I know there were hundreds of thousands of girls before me that had it harder or couldn't get in at all. I get letters all the time from women saying they wanted to play but weren't allowed. So I was lucky to get my chance and then did with it what I could."
And boy, or should I say girl, did Wickenheiser ever skate with her chance. Four Olympic gold medals and one silver - MVP of the 2002 and 2006 Olympic tournaments. One hundred and sixty-eight goals and 379 career points for Canada in 276 games. One of five athletes to win gold at four consecutive Winter Games.
Wickenheiser announced her retirement on Friday. At age 38, she says it's time to move on and to finally get around to attending medical school.
There is an argument over who is the best women's player ever, but there is no arguing Wickenheiser was its biggest name.
"Oh for sure. If you talk about women's hockey anywhere in the world, Hayley is the name that comes to mind," says former teammate Tessa Bonhomme. "She first joined the national team when she was 15. That doesn't happen. She stayed until she was 38.
"Cassie (Campbell-Pascal) was the original. Wick became the legend. Cassie was a leader. Wick was a doer. When she first started she was this force with a sweet shot that goalies couldn't stop. But as the game evolved, so did she. She added skill and training along the way.
"She was a barrier breaker and she taught us to get better. When I walked into the room for the first time, I looked around to where her stall was. I said, 'That's where she sits. Now watch what she does.' She trained like she was in the NHL. She did whatever she could to get better. And we all learned from that."
The Wick is lit
Rapid fire with Hayley Wickenheiser

Best skater during her time in hockey
"(Team Canada teammate) Danielle Goyette."
Best shot during her time hockey
"Maybe me."
Player she best liked playing against?
"(Team USA's) Angela Ruggiero."
Player she least liked playing against?
"Angela Ruggiero."
Best goalie during her time in hockey?
"(Team Canada teammate) Shannon Szabados."
Most memorable win of her career?
"Gold medal game in Vancouver. Winning in Canada was so hard. But the gold medal game in Sochi - that was the greatest comeback ever."
Worst loss of her career?
"(Team Canada's 3-1 loss to Team USA in) Nagano. We blew it."
Best teammate?
"Impossible to answer. Way too many."