Plenty to get excited about for Jets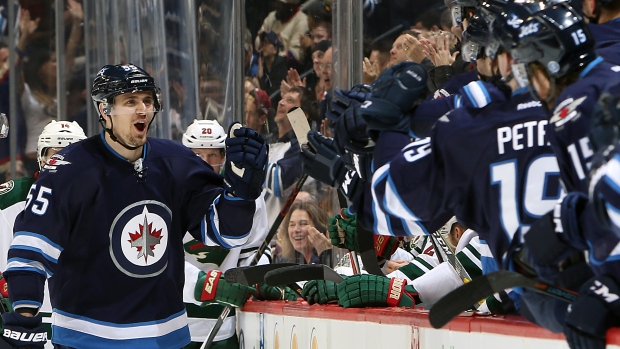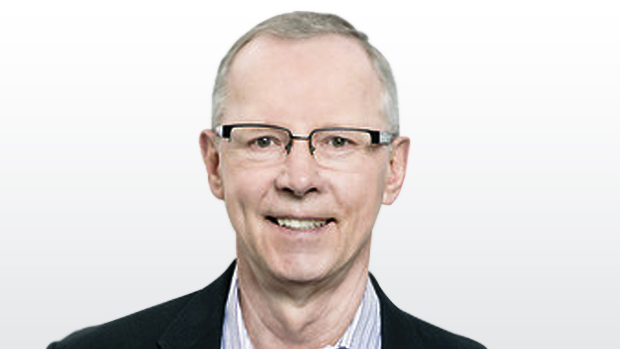 Now that the draft lottery is over, the road ahead for the Winnipeg Jets is much more clear. Add to that the Chicago Blackhawks being eliminated by St. Louis, and the Jets now know they have the second and 22nd picks in the first round. Officially Toronto won the lottery because they ended up number one, but Winnipeg and Columbus were winners as well. The top three rated players are just that good. The Jets moving from six to two ended up being the biggest jump of the day, and the maximum amount you could move up.
With the lottery set up to allow every team that missed the playoffs to get one of the top three picks, we wondered what effect the four-game winning streak at the end of the season had? Dead issue now and a nice reward for the Jets not tanking.
The overwhelming consensus among those who know is that Auston Matthews, Patrik Laine and Jess Puljujarvi are ready for the NHL. All three played pro last year. Matthews plays centre, the other two are wingers. Consensus is Toronto will take Matthews.
Now going forward, discuss this: can the Jets take picks 20 and 36, along with a player or a prospect, come up with a package to move up in the first round? The depth of the draft may make that not as appealing for either side as it maybe has been in past years. But there will not be room on the Jets roster next year for all the youngsters that made their debuts this past season. Did any of them show enough to make another organization inquire?
Going forward, we know the Jets' June selection and Kyle Connor will be given the opportunity to make the roster, as Nikolaj Ehlers was last September. Add to that the number of youngsters that made their debuts up front this past season, and it's easy to see why a very competitive training camp is expected. After a day of exit meetings, GM Kevin Cheveldayoff commented "all players were clear on what the expectations going forward are." Staying with forwards, add Brendan Lemieux to the list, as he played in five AHL games (2-1-3) under his belt in April. Lemieux certainly brings sandpaper to the lineup, but his stats tell you he does good things with the puck as well.
There is competition on the back end as well, with Julian Melchiori being a pleasant surprise, and Josh Morrissey getting into his first NHL game. "It was big for my confidence. I feel I belong," stated Morrissey at the end of the season.
In goal, Connor Hellebuyck has one less question to ask himself this offseason. "I kept asking myself all last summer if I was ready, now I know I am." Thirteen wins will do that. "Winning keeps you in the lineup." But he also knows in pro sports, nothing gets handed to you. Ondrej Pavelec went 5-0-2 down the stretch and will be part of the Czech Republic team at the World Cup, and Michael Hutchinson, after a tough season, is still very much in the mix after an exceptional rookie season.
Going into next season, every aspect of goals against has to be a high priority. A lot of that has to do with special teams. In 5-on-5, the Jets were minus 1 in goals for and against. It's the 16 goals they gave up after pulling their goaltender for an extra skater that really messes with the goals against stats. But, it's an area that has to get better.
Safe to assume the top line to start training camp will be Nikolaj Ehlers, Mark Scheifele and Blake Wheeler. That line recorded 35 points in the last nine games. From February 18 to the end of the season, Scheifele led the NHL in goals and points. He finished with a 10-game point streak and Wheeler an 11-gamer. But after that unit, it really is a topic of conversation as to where everyone fits in. There were good things from Petan-Copp-Armia, yet head coach Paul Maurice at best has them only pencilled in as a line for training camp.
Now back to the lottery. We will go on the speculation that Toronto takes Matthews which allows the Jets to leave Bryan Little at centre. Can he handle Conner and the draft pick on his wings? Or is two rookies on one line asking too much of them in a tough Central Division? Can Little handle the speed of the two youngsters? The Jets' preference is to be more of a top nine team vs. a top six team so this allows them some flexibility. There are players of all ages that we saw on the team at different times last year that will by vying for top nine status.
And there may be another addition or two before the season starts. The Jets will explore what is available via free agency, plus there will be teams with salary cap issues – and the Jets have plenty of cap room.
With the events of April 30, the sting of a tough year doesn't smart as much as it could have. There is plenty to be excited about.