Polak in the lineup as Leafs face Kings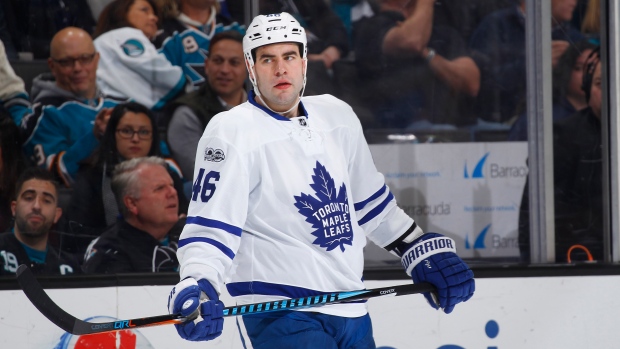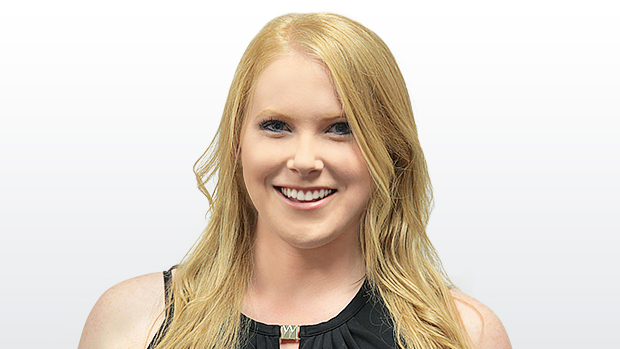 Roman Polak has had his own stall in each of the Maple Leafs' dressing rooms, both at MasterCard Centre where they practice and Air Canada Centre where they play, since training camp began in September.
First on a professional tryout and later as an unpaid practice player, Polak suited day after day with no guarantee a contract offer would ever come.
On Sunday, a one-year, $1.1 million pact to spend a fourth season in Toronto finally materialized. Six months after a devastating leg injury knocked him out of the Leafs' first-round playoff series, Polak says he wasn't certain this chance would come again with the Leafs.
"[I doubted it] basically every day," Polak said on Monday. "You never know, it's a 50/50 situation. But I tried to keep it positive and be positive every day."
After skating in one exhibition game for the Leafs last month, Polak will play in his first regular season game Monday against the Los Angeles Kings beside rookie Andreas Borgman. To make room for Polak, the Leafs re-assigned rookie defender Calle Rosen to the Marlies.
Polak has worked tirelessly to get another chance in Toronto, not only by practising with the Leafs every day but through working with the Marlies' players and coaches when the Leafs were on the road.
"I've been around for a couple years already and I've had lots of injuries and I know how to deal with it and what to do," Polak said. "I just try to be positive every day and if you're positive and focus on the rehabbing and treatment and doing everything and working hard it always pays off in the end."
His return is a welcome sight to his teammates, who have watched Polak battle back from a fractured fibula.
"He's worked really hard until now. It shows a lot of character from him and it's good to see for the group too to have him back," said Frederik Andersen. "He's very calm around everyone. He knows how to play and he knows his role out there."
Polak said he was ready to return to the NHL after testing the waters in that preseason game, but the timing is finally right for the Leafs. Not only does the 6-foot, 236-pound defender have a snarl to his game that Mike Babcock appreciates, Polak averaged more shorthanded minutes per game (2:54) than any other Leaf last season.
Toronto needs a defenceman to take the pressure off Ron Hainsey and Nikita Zaitsev on the penalty kill, who are both averaging more than five minutes per game shorthanded on the Leafs' seventh-ranked penalty kill (84.4 per cent).
"We're not big on the back. We're not heavy on the back. We're not mean back there," Babcock said. "The other thing we were concerned about is Zaitsev, who's not a monster of a man, but getting his minutes up too high, he's going to end up hurt."
Polak's return pushes defenceman Connor Carrick out of the Leafs lineup, who has had an average start to the season (one assist, minus-1 rating) while his partner rotated between Rosen and Borgman. Carrick also doesn't kill penalties, and on team that's 24th in the league in goals against (3.5 per game), veteran leadership on the backend is something of a priority.
"Whether you're Carrick or Borgman or Rosen, when you stand next to Polak or Ron Hainsey who tells you what to do every second when you're on the ice, it's just a comforting feeling," Babcock said. "It helps you become a better player and that's why it's always nice to break in when you play with somebody who has some experience and knows what to do when they're out there."
Being comfortable in his surroundings was another reason Polak was keyed on the Leafs as a landing spot. He came into training camp without any promises about a contract, but was confident in the relationships he'd build in Toronto and the direction the team is heading.
"I like the team we have right here and the power in it," Polak said. "That was the other point too of why I wanted to stay here. I'm just glad it all worked out."
Morning Skate Notes
- The Leafs placed Eric Fehr on waivers Monday. The veteran had been rotating at fourth-line centre with Dominic Moore to start the season, but it was clear at Toronto's optional skate on Monday that Moore would be getting in for the second straight game while Fehr would be sitting. Fehr appeared in four games, averaging heavy minutes shorthanded (3:42 per game) but posting no points. Moore played 2:17 per game shorthanded when he was in and has scored two goals. Toronto's record with Fehr in the lineup is 4-0, while they're 2-2 with Moore.
- Putting their second loss of the season on Saturday behind them, the Leafs recognize L.A. won't be any easier an opponent to handle. The Kings give up the fewest goals against in the league (averaging two per game) while also boasting the third-best offence. Toronto can't afford the same lack of urgency they showed against Ottawa. "I would like to think the message got sent pretty good last game," said Babcock. "I think that helps me with the message that's got to be sent about playing good teams – don't turn over pucks. This team doesn't turn the puck over, so we can't turn the puck over or this gets lopsided in a hurry and you don't have a whole lot of fun playing in your own zone."
- Andersen was the only Leafs regular to take the morning skate on Monday, a ritual he prefers to continue as long as he's feeling healthy. "I like to get a little sweat and get that feeling in the morning and set [myself] up to do good," he said. "It's something I enjoy. It's 15 minutes; it's not going to kill me." The goaltender has plenty of experience against the Kings from his days with the Anaheim Ducks, and has a 5-1-2 record when facing them in the regular season. Andersen expects a similar game on Monday to the one Toronto saw on Saturday in Ottawa, where the Senators waited for the Leafs to make mistakes in the neutral zone and then capitalized.