Polak named Maple Leafs' Masterton nominee
It was the perseverance and dedication exhibited by Roman Polak over the last year that has also made him the Leafs' nominee for this season's Bill Masterton Memorial Trophy, as voted on by the Toronto chapter of the Professional Hockey Writers' Association.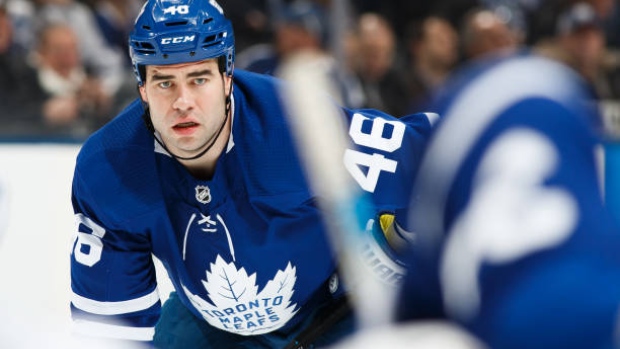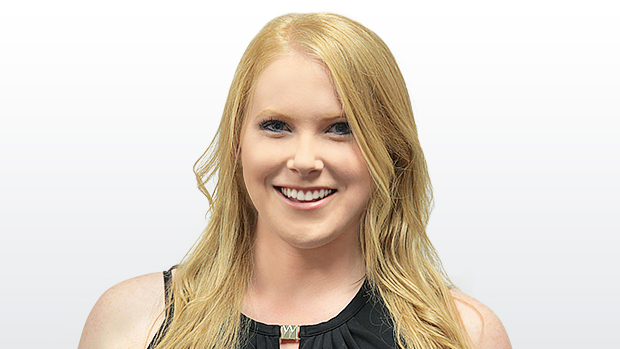 TORONTO – Not so many months ago, Roman Polak was wondering whether he'd ever play in the National Hockey League again.
The defenceman had just suffered a catastrophic leg injury midway through Game 2 of the Maple Leafs' first-round playoff series against the Washington Capitals on April 15, and the dark days that followed were filled with nagging doubts about his future.
When he was able, Polak got to work drowning those thoughts out by pouring his efforts into rehabbing the severely broken leg. That lengthy process eventually culminated in a one-year, $1.1 million contract offer from Toronto in October.​
It was the perseverance and dedication exhibited by Polak over the last year that has also made him the Leafs' nominee for this season's Bill Masterton Memorial Trophy, as voted on by the Toronto chapter of the Professional Hockey Writers' Association.
"It feels good, and it's always good when someone sees what you did during the summer and during the season," said Polak of the nomination. "But I'm not going to lie; I don't need an award for it. I did it for myself only, not for somebody else. I tried to come back. I didn't know if it was going to work or not, but it was all for me. Not the coaches, not the team. This time I was kind of selfish about it."
The Masterton Trophy is awarded annually to the player who "best exemplifies the qualities of perseverance, sportsmanship and dedication to ice hockey." On Tuesday, each PHWA chapter announced their club's nominee, and the list will be voted down to three finalists ahead of the winner being revealed at the NHL's awards gala in June.
Being among the players in conversation for the Masterton may not have been Polak's goal, but is a byproduct of his commitment to continue playing the game he loves. After spending last season with the Leafs, Polak became an unrestricted free agent on July 1. By the time training camps were rolling around in September, he had no offer from any team and Polak estimates the leg was only at about 50 per cent.
Still, he reached out to Toronto for an invitation to its camp that was extended. There were no promises, just an opportunity to keep working.
"I just tried to stay positive every day," Polak said of that period. "I felt great here, and I have to thank Lou [Lamoriello] and the coaches here because they were treating me as if I was a player already. Lou told the training staff and everyone else that [whatever] I needed was going to be given to me, and that's what they did. And in the end, it all worked out."
Before he could establish a positive outlook though, Polak endured stretches of insecurity about what was coming next. It took a full three weeks following surgery before Polak had what he considered a good day, and once he made it back on the ice, Polak would skate for an hour and be in so much pain he couldn't walk the rest of the day.
Polak's progress since then has been steady, but remains ongoing.
"I try to forget [about] it now because first of all, it was painful," he said. "It was hard, but I've had a lot of injuries throughout my career so I know how to handle pain and what kind of pain it is. With this injury it was kind of weird because the more you move, the better it is. Even if we have a day off [now], I usually feel bad after. I have to keep moving and at least [take] a little walk outside with the kids or something ­– keep it going, keep it moving."
When Polak did finally get back in a game, on Oct. 23 against the L.A. Kings, it was a triumphant moment both personally and professionally. It was also the start of Polak establishing an important role with the Leafs' defence.
At first, he, Connor Carrick and Andreas Borgman were in a rotation on Toronto's third pairing, but by Nov. 25, Polak had reclaimed Mike Babcock's full trust and won back a regular spot. In 49 games this season, Polak has tallied two goals and nine assists while assuaging any lingering fears he couldn't carve out a place for himself again at the NHL level.
"It was a great feeling [playing against L.A.], I was excited for the game because there was a chance that [first game back] would never come up in my life and I'd be done in the NHL," Polak said. "I know myself, I know my body and I know I'm 100 per cent right now and I can do whatever. When I'm out there, I'm just focusing on the game and nothing else."
At 31, Polak isn't naïve enough to think anything is assured for him going forward. But as his comeback has proven, he's also not ready to give up the dream anytime soon.
"I'm thinking about [what else I might do] right now. That's a good question, a million-dollar question," he laughed. "But I'm going to stick with the NHL for right now."