Pronger striving to become a general manager one day
Chris Pronger's massive seven-year, $34.55 million deal expires next month, and as TSN Hockey Insider Pierre LeBrun writes the Hall of Famer's future could be in the front office.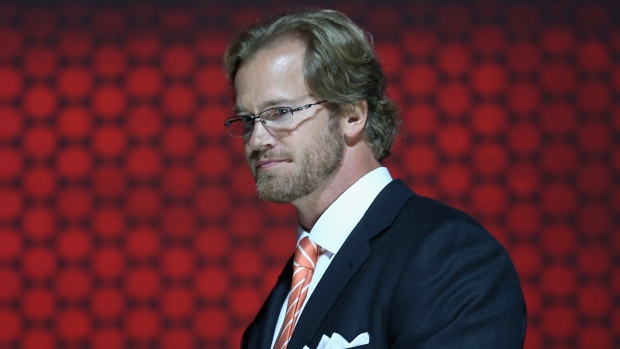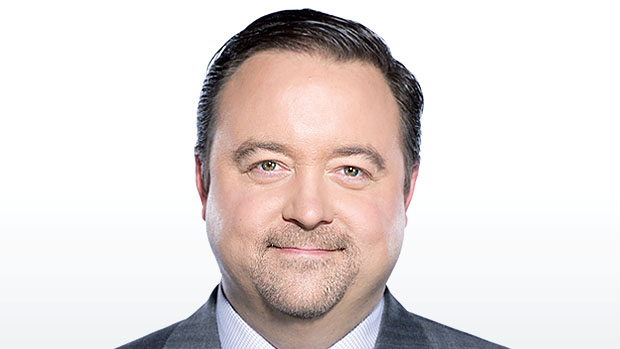 Chris Pronger's final days on a player's contract are upon us. His last paycheck from the seven-year, $34.55 million deal he signed with the Philadelphia Flyers in 2009 goes through next month, after which he's free to begin the next chapter in his hockey life.
When exactly the Arizona Coyotes -- who acquired Pronger's contract via trade in 2015 -- will retire his number we don't know yet.
In all seriousness, though, the Hockey Hall of Famer -- who has not played an NHL game since 2011 -- enjoys working with the NHL's Department of Player Safety but his true desire at some point would be to run an NHL team.
"I'm very interested one day in becoming a GM," Pronger told ESPN.com. "I have a lot to learn, and need to put some work in. But down the road at some point, under the right circumstances, it's definitely something I'm interested in pursuing.''
The 42-year-old has sought out advice from the likes of Rob Blake, Bob Murray and Doug Armstrong, among others. But, perhaps most notably, Pronger also asked Steve Yzerman about his journey to becoming a GM, which included four years of tutelage under Ken Holland in Detroit before Yzerman got his GM gig in Tampa Bay.
"I think this is an obvious path for Chris," Flyers president Paul Holmgren said. "Very smart. Sees the game better than anyone I have known. Seems willing to take his time and work his way up. Building a solid foundation for himself, working with the league. In my opinion, he will be an outstanding GM."
Pronger would also consider, under the right fit, learning under a veteran GM for a while before he feels he's ready to be one himself.
There's unquestionably a comparison to be made between Pronger and Yzerman, in terms of hockey IQ but also a desire to put in the hours. Some former star players like the idea of running a team but then find out how much true work is involved. That reality hasn't fazed Yzerman, and I get the feeling that Pronger is made of that same fabric.
"He's one of the smartest hockey minds I've ever come across in the game,'' said former NHL teammate Jamie McLennan, now a TSN game analyst, of Pronger. "His ability to adapt and learn to any situation is what makes them special. When I think of him, I think of Matt Damon's character in 'Good Will Hunting,' and the scene where he burns the math equations in front of the professor. It seems that when it came to hockey, things came real easy to [Pronger] as far as understanding.''
Other notes:
- Jaromir Jagr, I'm told, is "leaning'' toward playing another season, although no final decision will be taken until he's finished his season and sits down to fully make a call. The Florida Panthers are also interested in having him back at the right price. He's been a great influence on their younger players. He's only 45, right? Jagr has joked that he wants to play until he's 50. Or maybe he wasn't joking?
- Mike Condon saved the Ottawa Senators' season this year when he took over the No. 1 job in net while Craig Anderson spent important time at home with his wife, Nicholle, who is battling cancer. Condon will be a UFA on July 1. He's certainly earned a nice raise over the $575,000 he's earning now and he'd like to stay in Ottawa, where he really likes the fit and the organization. Both sides have talked, but negotiations are still in the early stages. And it's going to have to be a number that fits into Ottawa's payroll plans.