Raps have big decision to make ahead of deadline
With the NBA trade deadline fast approaching on February 23, a struggling Toronto Raptors approach a crossroads as to make a big move or simply stand pat. Josh Lewenberg has more.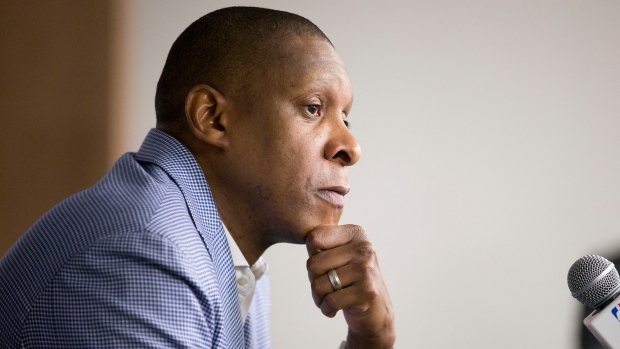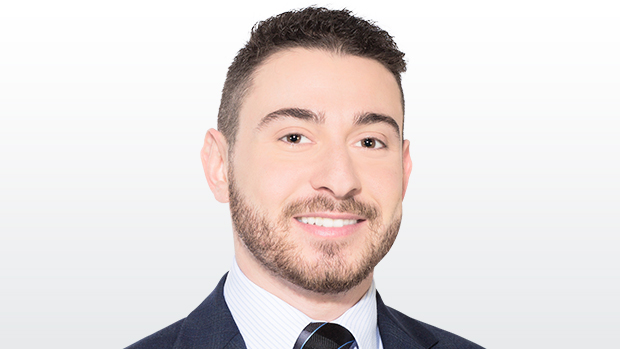 TORONTO - The time had finally come for Masai Ujiri and Jeff Weltman to cash in on their treasure trove of young assets and picks to solve the Raptors' long-time dilemma at the power forward position this past summer, or so they hoped.
On draft night they were in hot pursuit of Serge Ibaka, but Oklahoma City's asking price was too high and, to their surprise, someone else (Orlando) was willing to pay it.
When free agency opened, they enlisted the help of Dwane Casey, Kyle Lowry and DeMar DeRozan to recruit two-time NBA champion Pau Gasol. Just as they believed to have sold him on Toronto and were ready to dump Terrence Ross' contract in a trade to make it happen, Tim Duncan announced his retirement and Gregg Popovich came calling.
Weeks later, a trade for Chicago's Taj Gibson and Tony Snell fell through as the Bulls landed Dwyane Wade. Their big coup nearly came when - according to ESPN's Brian Windhorst - they made a strong play for Hawks forward and three-time All-Star Paul Millsap.
Despite their efforts, the Raptors haven't made a trade since flipping the rights to second-round pick Tomislav Zubcic for the non-guaranteed deal of Luke Ridnour in June of 2015, nearly 20 months ago. In fact, since taking over in the summer of 2013, Ujiri and his front office staff have made just eight deals, many of them small and inconsequential, including their only trade deadline swap: Austin Daye for Nando de Colo in 2014.
They've been patient, not because they're unwilling to make a move, but because they're waiting for the right one, the right player.
Making trades isn't especially difficult if all you're doing is looking to make a trade - shuffling deck chairs, change for the sake of change. To hit a home run in the NBA - the right deal at the right time - is far more challenging. Impact players rarely become available and, when they d,o you can bet yours isn't the only team interested in scooping them up.
However, with the Raptors struggling - having lost nine of their last 13 games - the East improving and expectations higher than they've ever been, coming off an Eastern Conference Finals appearance, the organization has reached something of a crossroads. Do they continue to bide their time and plan for the future, or is this the opportune moment to swing for the fences? Whether he acts on it or not, there's never been more pressure on Ujiri to bring in reinforcements, even internally.
Do they need to look elsewhere for help ahead of the February 23rd trade deadline?
"I mean, help is a great word, with anything," said DeRozan. "Anybody could take help with anything if it makes you better, a better team, better anything. So help is always welcome, for sure. But, if not, we've still got to lock in and be mentally locked in for 48 minutes when we go out and play."
No, that's not akin LeBron James' scathing indictment of Cleveland's front office from last month - DeRozan was prompted with the question and his answer was relatively diplomatic - but it's not exactly an endorsement of the current roster either. What's telling about DeRozan's response, more than anything else, is how unexpected it was given the way he's answered that same question in the past. When asked if his team needed assistance around this time last year, and the year before that, DeRozan - like Lowry and the rest of his teammates - was adamant they had everything they needed in the locker room.
Evaluating what this Raptors club is capable of at full strength can be a challenge, in that we still haven't seen them at full strength. Jared Sullinger, a presumed starter in training camp, missed the first half of the season and is still working his way back into game shape, while injuries have kept one of DeRozan or Patrick Patterson out of the lineup in 19 of the last 22 games (of which Toronto has a record of 9-10). Still, by this point Ujiri should have a pretty good sense of what he has and what he doesn't. The team's most glaring hole - the power forward position - has been an area of concern for the better part of Ujiri's tenure.
As the deadline approaches, the Raptors figure to be one of the league's most active teams, at least in terms of discussion. They have the means (moveable contracts, young players and picks) and the motive to get something done but, once again, the market will dictate whether their roster looks any different on the 24th.
According to league sources, there's been more dialogue between teams in the months leading up to this deadline than they've seen in recent years. Yet, outside of a couple small deals, it hasn't amounted to much. Generally, the trade market doesn't heat up until the day of the deadline, or perhaps the day prior, as teams hold their cards close until they're forced to reveal them. Who might be available to the Raptors and - of equal importance - at what cost, is anyone's guess this early in the proceedings.
Millsap - the archetype of his ideal power forward - has topped Ujiri's' wish list for years, but after shopping him early last month the Hawks have reportedly pulled him off the market in the hopes of competing for a top-4 seed. Of the names rumoured to be out there, at least a couple should get Toronto's attention.
All but out of it in the East, the Magic are said to be listening to offers for Ibaka, who will hit unrestricted free agency this coming off-season. Given their interest in him last summer, it's reasonable to assume the Raptors will at least do a price check on the 27-year-old forward. It's unclear what Orlando may be looking for in return, but recouping the cost they paid (Victor Oladipo, Domantas Sabonis and Ersan Ilyasova) seems unlikely with his contract about to expire.
In other words, if you're Ujiri, Weltman and company there's more that goes into this decision than simply 'do we give up A, B and/or C for Ibaka?'.
How confident are they that Ibaka would be willing to re-sign in Toronto this summer? Is the potential reward (a three-month rental) worth the risk of losing him for nothing? And, if he were to stay, do they have the commitment from ownership to go deep into the luxury tax to pay him and free agent-to-be Lowry at least $60 million annually?
Most importantly, are they all-in on the core of a team that hasn't exactly looked the part of a contender for the bulk of this last month?
Perhaps a safer bet might be Nuggets combo forward Wilson Chandler, another player they've looked at in the past and one that is hoping for a change of scenery. Chandler, 29, could address Toronto's needs at both the three and four positions while giving them some added size, toughness and experience in the front court. He's averaging a career-best 15.6 points and 6.8 rebounds with Denver in this, his ninth NBA season. He's locked up for next season, with a player option for 2018-19.
Ibaka and Chandler each make between $11-12 million so the Raptors would have to send out at least $9 million in salary to acquire either. Toronto's most expendable players, given their contracts, value and the team's depth at their positions are probably Ross ($10 million) and Cory Joseph ($7.3 million). They've also got a collection of young players to sweeten any offer (Delon Wright, Lucas Nogueira, Jakob Poeltl, Pascal Siakam and - if the return is big enough - Norman Powell) in addition to two late first-round picks in the upcoming draft (their own and the Clippers', via Milwaukee).
If nothing else, the next two weeks should be telling. On the court, the Raptors aim to fix their broken defence and reestablish themselves as an Eastern Conference power. Off it, they'll have a decision to make, one that could go a long way in determining their fate - both in the present and future.
"That's a conversation that we as a front office have almost on a daily basis," Raptors director of player personnel and Raptors 905 general manager, Dan Tolzman said on TSN Radio's Home Court last month. "Is it a time to reconcile all these young, really talented assets - whether it's picks or young players that we all think really highly of - and push all your chips to the centre type of thing, or do we keep developing and see what these guys can turn into? It's a pretty difficult debate because we really like a lot of these young players that we have.
"As we get to the trade deadline and we get to thinking more big picture, playoffs, that sort of thing, it's a conversation we have constantly. And so, how to balance it, I don't know. I think we've done a pretty good job so far. Now we just have to figure out which path to take."