Raptors at the mercy of the market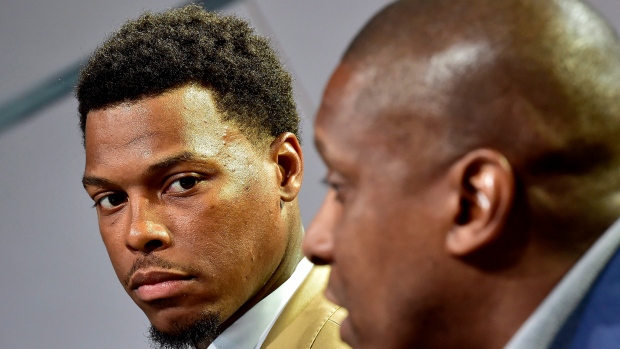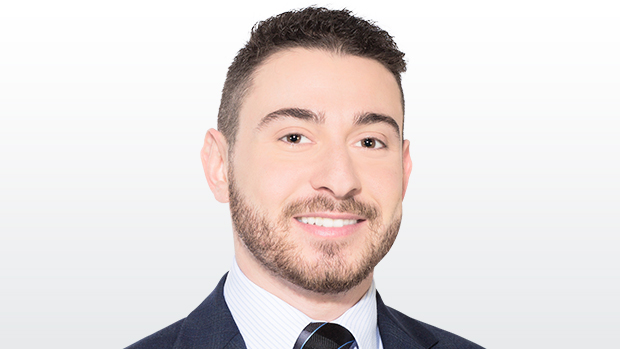 TORONTO - For the Toronto Raptors, free agency began in February.
The team had lost 11 of 16 games going into the all-star break, its best players were getting restless and, by that time, the writing was on the wall: they weren't as good as they thought they were or had hoped to be.
Generally, Masai Ujiri is not a proponent of making big, roster-changing, chemistry-altering moves in-season, preferring to conduct his business during the summer, but this situation called for an exception.
Serge Ibaka is a player he had been keeping an eye on for years. In Ibaka, Ujiri saw a prototypical modern-day big man, a two-way contributor, and someone who could be the ideal fit next to the team's all-star backcourt of Kyle Lowry and DeMar DeRozan. Although Toronto was a preferred destination of Ibaka's, the Raptors were already nearing the cap and with Lowry owed a big raise, Ujiri knew they wouldn't be able to sign the forward as a free agent over the summer.
The result, as we know: the Raptors traded Terrence Ross and what would become the 25th pick of July's draft to Orlando for three months of Ibaka and, most importantly, his Bird rights - allowing Toronto to exceed the cap and even dip into the luxury tax to retain him.
That was always their intention and they had reason to believe he would be open to sticking around. Even at a moderate cost, they wouldn't have made the trade otherwise. All the while, Ujiri was having regular conversations with Lowry, gauging his interest in remaining with the Raptors.
In that sense, they got their work done early. By the time July 1 arrived, they were confident they had both players locked up. On Friday it was official. Ibaka's new deal will pay him a reported $65 million and, with the help of a shrinking point guard market, Lowry returns on a $100 million contract, both on a three-year term. Internally, the first week of free agency went by without any major surprises. Lowry and Ibaka were their priorities, they knew they would face stiff competition for the services of P.J. Tucker - who ended up in Houston - and they had made what is believed to be a mutual decision to part ways with Patrick Patterson, who signed in Oklahoma City.
They've mostly been in the driver's seat, up to this point, but as the offseason rolls on and we await their next move they'll be forced to cede some control over to the league's evolving trade market.
As anticipated before acquiring Ibaka, and irregardless of that deal, the Raptors have limited resources with which to add talent this summer - the primary reason they made their big addition at last season's trade deadline instead. Currently, they have 14 players under contract for next season at roughly $130.5 million, depending on how the Lowry and Ibaka deals are structured. That would rival the most expensive payrolls in NBA history and put them about $11.2 million into the luxury tax.
Ujiri, as he has in the past, insists the team and its ownership, MLSE, are willing to spend those additional funds for the first time in franchise history. The question then becomes: how much is this team worth to them?
"I wouldn't say there's a limit," the Raptors' president told reporters Friday. "But we have to be realistic with ourselves. Like, how good is our team? That's the judgement we have to make."
The Raptors are ambitious but they're not blind to the reality that every second-tier team in the league is currently facing. There's a big gap between them and the Cavaliers, and an even bigger gap between them and the Warriors, so there's little sense in paying as much as those giants for a vastly inferior team.
Toronto has been one of the NBA's most aggressive teams in its ongoing pursuit to unload salary, according to league sources. Unfortunately for them they're not alone. With cap space at a premium and several teams saddled with bad contracts - many of them signed during last summer's spending spree - the market favours the small handful of clubs that are able to absorb that unwanted money. As you can imagine, those teams are not dying to help out the Raptors. They've got their own priorities, especially this early in the summer. The Nets have their funds tied up in a pending offer sheet to Otto Porter Jr. as they wait to see whether or not Washington will match. The Knicks find themselves in a similar situation but are more likely to "win" the battle for their player - Atlanta's Tim Hardaway Jr. - after inexplicably gifting him with a $71 million offer. The Pacers may be out of the mix to take on salary after committing to Darren Collison and Bojan Bogdanovic, and with Kentavious Caldwell-Pope hitting the open market - having just been renounced by Detroit - that could eliminate another team.
All that is to say, if the Raptors are going to shed salary it probably won't be a result of blowing up anybody's phone. It's going to take time and require patience as the dust settles around some of the big name free agents - who Toronto can't afford - and the trade market continues to open up.
The three players they've made available, on account of their salaries and expendability on the roster, are Jonas Valanciunas (who is owed $15.5 million next season), DeMarre Carroll ($14.8 million) and Cory Joseph ($7.6 million). Although moving Joseph wouldn't solve their cap crunch alone, it appears to be their best bet at putting a dent in their tax bill while also recouping an asset. Unloading Carroll's deal on one of the few teams with cap space would cost the Raptors multiple assets, including a first-round pick, according to sources. As for Valanciunas, the market for traditional, offensive-minded big men has been shrinking for years and while the Raps might find a team willing to eat his salary, perhaps without a sweetener, they're unlikely to get anything of value in return. Despite his flaws, particularly on the defensive end, Valanciunas is still a useful player and after using the fifth-overall pick on him in 2011 and investing time and resources in his development over the last five years, Toronto is reluctant to give him away without anything - other than savings - to show for it.
So, they're at a stalemate. Until things change on that front, they'll continue to scour the bargain basement, hoping to find a diamond in the ruff in free agency. They've done it before, most recently signing Bismack Biyombo and Luis Scola for a combined $6 million in 2015. Currently, the most they can offer is the tax payer mid-level exception of $5.2 million, which could stretch to as much as $8.4 million if they're able to get under the "apron" ($125 million) - an added benefit of clearing salary.
One of their priorities, should they spend that money, is adding another experienced player. They had serious interest in Vince Carter, according to a team source, but his Raptors homecoming was not to be as the 20-year NBA veteran opted to sign with Sacramento, who could offer more money.
The average age of their 14 players is 24.6 and with Tucker and Patterson gone - plus any of the potential salary dumps - the Raptors are planing to turn additional responsibility over to their young guys. They don't have much of a choice. There's obvious benefits to the youth movement. Norman Powell, Delon Wright, Jakob Poeltl, Lucas Nogueira and Pascal Siakam have all showed varying levels of promise, some of them in small sample sizes. The organization is also high on rookie OG Anunoby, who is still recovering from knee surgery but is expected to be ready to open the season. In giving them a chance to play and learn through their mistakes, you are developing inexpensive assets - crucial for any team with a top-heavy salary structure. Without the financial flexibility to add established talent, they're banking on internal growth.
"It's going to be limited where else we can go," Ujiri said. "The trade market will open up a little bit as all these things filter down, but those [young] guys have to step up and I think they're up for the task."
The downside is just as obvious. There will be growing pains for those players and less recourse for Dwane Casey if and when injuries hit. Not only do you have to replace what Tucker and Patterson brought on the court, but their toughness and leadership will also be missed.
Managing the team's payroll issues and filling out an incomplete roster will require creativity on the part of Ujiri and the Raptors front office. This is the time of the year where they're especially happy to have recently promoted general manager Bobby Webster on staff. Formally with the NBA league office, where he assisted in the creation of the previous collective bargaining agreement, Webster knows the ins and outs of the salary cap as well or better than most.
​With their biggest, albeit most straightforward, moves out of the way this is where the offseason becomes challenging for a team like the Raptors. Things aren't hopeless, to be sure. No, Tucker and Patterson won't be easy to replace but most teams would prefer to be in a position where they're tasked with replacing role players rather than their stars. In building around Lowry and DeRozan, the Raptors have had to part with valuable pieces over the years: Amir Johnson, Lou Williams, Biyombo, etc., but have had little trouble plugging those holes.
Can the Raptors be better than the team that got swept by Cleveland last spring? Maybe. What the team is hoping is that we haven't seen the true impact of the guy they brought in to help them reach the next level: Ibaka.
Lowry, DeRozan and Ibaka are arguably the best trio the franchise has ever had, a sentiment lost on a lot of people that still have the sour taste of last season's disappointing playoff exit in their mouths. Fact is, those three have played just 11 games together - three during the regular season, eight in the playoffs, all of them following Lowry's return from wrist surgery and playing through injury.
That's a foundation the Raptors feel good about and while there's still work to be done in the hopes of surrounding it with the pieces needed to reach their potential - whatever that may be - the summer is still young.