Raptors camp question: Is this the year DeRozan adds a three-point shot?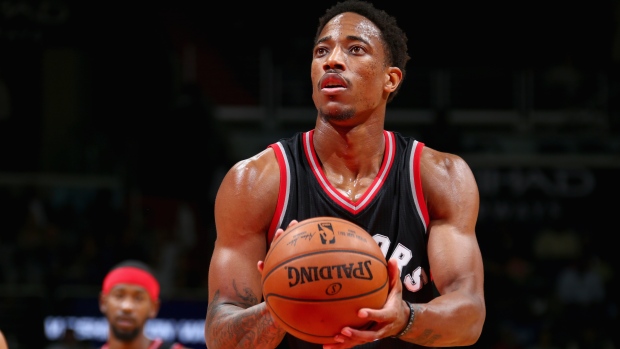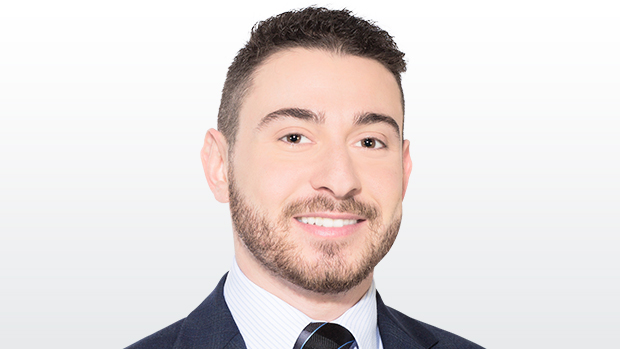 After a thoroughly entertaining and unpredictable summer, perhaps even more so than the season (and playoffs) that preceded it, NBA basketball is back.
The Toronto Raptors are set to reconvene at the team's practice facility, BioSteel Centre, for their annual media day on Monday, Sept. 25, before opening training camp in Victoria, B.C., the following afternoon.
With the 2017-18 season – the franchise's 23rd campaign – around the corner (they debut at home to the Chicago Bulls on Oct. 19), TSN Raptors reporter Josh Lewenberg breaks down some key storylines and position battles to keep an eye on over the coming weeks.
Is this the year DeRozan adds a three-point shot?

You probably don't need to be reminded that DeMar DeRozan is a polarizing player. National media outlets like Sports Illustrated and ESPN take care of that each fall when they release their annual player rankings, only to have Raptors fans and DeRozan himself promptly protest the standing of Toronto's leading scorer. It's become something of a tradition.
In case you missed it, SI.com recently tabbed DeRozan the league's 36th-best player, up 10 spots from last year, while ESPN inexplicably dropped him from 30 to 39 despite enjoying a career season in 2016-17 – one in which he made his third career all-star appearance and was selected as a member of the all-NBA third team.

How good is DeRozan exactly? Well, that depends on whom you ask. The split between his staunchest supporters and his harshest critics is as wide as any player's in the association.

That he's a fish out of water in today's game certainly has something to do with this. It almost defies logic that he's managed to have so much success in a league that continues to trend away from his preferred style of play. But, more than anything else, it's his skill set that has people – fans and media alike – conflicted. He's not exactly an all-around player, not yet anyway.

To his credit, he's become really good at the things he does well. He's elite when it comes to drawing and finishing through contact, getting to the free-throw line and using his exceptional footwork and an array of unguardable moves to score in the mid-range. However, his weaknesses can be glaring. Among them are two areas of the game that are being emphasized at his position, as much or more than ever before: defence and three-point shooting.

For the purpose of this discussion let's focus on the three-ball. Last year, DeRozan shot just 27 per cent from beyond the arc – his lowest mark since 2011-12 – hitting 0.4 of his 1.7 attempts per contest. Still, he averaged a personal-best 27.3 points, fifth-most in the NBA. In fact, he and Pelicans big man Anthony Davis were the only players to finish in the top-20 in scoring without hitting at least one three-pointer a night.

So, to be fair, DeRozan has done just fine without the long ball to this point – the biggest reason he's been reluctant to make it a featured part of his arsenal, or so he says. He's always insisted that he can shoot it, but doing so more often would take away from the things he's had proven success with, like getting to the rim or to the line. He's worked on it in past summers and there's been some talk about him adding it, but it's never really stuck. He's a subpar 28 per cent career three-point shooter and he hasn't cracked one made three per game in any of his eight seasons.

So why might this year be any different? The Raptors have recently started to put more pressure on DeRozan to finally integrate the shot into his game, at least to a degree. And it's not just DeRozan; they've asked that of all their players. The mandate from Masai Ujiri and the front office, down to Dwane Casey and the coaching staff has been to work on the three. If you do that and prove you can knock it down consistently, you've got the green light. They're not blind to the reality that almost all of the best teams in today's NBA shoot the three-ball well – many of them in record volume.

As a team, Toronto shot 36 per cent last season, roughly league average, but only eight clubs attempted fewer threes. While teams like Golden State and Houston could deploy five-man units where each player stretched the floor, the Raptors simply didn't have enough guys that you needed to worry about from outside of 22 feet, something opponents exposed in the playoffs. That remains a problem today. Outside of Kyle Lowry, Serge Ibaka and newcomer C.J. Miles, who else on the current roster has proven to be a real, consistent threat from long range?

For the Raptors to have any chance at diversifying their offence, something they've talked a lot about this summer, they'll need to rely on internal growth when it comes to three-point shooting. That's been a focus for most of the team throughout the off-season for guys like Norman Powell, Delon Wright, Pascal Siakam and, yes, even DeRozan. In late July, the 28-year-old posted a picture of his midnight workout on Instagram, indicating that he had hit 64 per cent of the 700 three-point attempts. Of course, there's a big difference between shooting them in an empty gym and doing it when it counts.

It's mental, as much as anything else. DeRozan has spent the bulk of his life playing a certain way and a lot of the things he does on the court are muscle memory. Change is never easy, but DeRozan is one of the league's hardest workers, something that has enabled him to add to his game and improve almost every year he's been a pro.
There are plenty of players – older than DeRozan and with a fraction of the talent and drive – that have extended their range out to the three-point line over the years, so there's no reason to believe he can't. In fact, he's already shown flashes from the corners, albeit in a small sample size, where he shot 40 per cent (20-for-50) last season and 43 per cent (26-for-60) the year before. He shot 18 per cent (13-for-73) and 27 per cent (21-for-78), respectively, on non-corner threes over that same span. Perhaps that's something the Raptors – Lowry in particular – can be more conscious of this year: getting DeRozan more looks from the corners.

He's not going to turn into a different player overnight. He's not morphing into Klay Thompson or James Harden, and that's fine. He doesn't need to. He's become a great player, an all-star player, by doing things his way. But even by hitting, say, a three and a half per game and improving his percentage to league average at his position, that could go a long way in helping his team, silencing his critics and, most importantly, making him a better player.