Raptors need Ibaka to put team before temper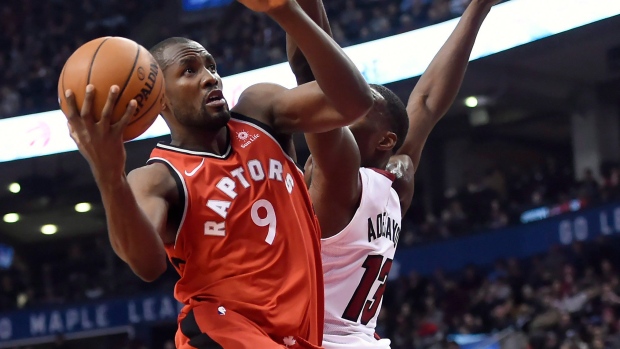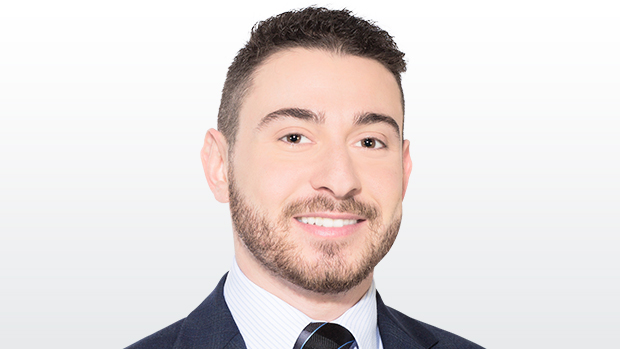 TORONTO – Toughness can be a double-edged sword in professional sports, especially in the NBA, where the league's toughest players are asked to walk a very thin line.
Every good team needs a player in that role; someone to intimidate, enforce and give them an edge. Even in what's considered a softer era, relative to the more physical 80s and 90s, most of the best NBA clubs have employed a tough guy. It's a coveted quality, but there's often a certain volatility associated with it.
It's not hockey – you can't drop the gloves. It's not football – you can't take your anger and aggression out on the opposition in the form of a hard tackle. Basketball, perhaps as much or more than any other competitive team sport, forces you to manage your emotions – a product of the game itself and what has become a zero-tolerance league.
That, of course, can be easier said than done in the heat of battle, which brings us to Raptors forward Serge Ibaka and the incident responsible for his third suspension in less than a year with Toronto.
Early in the third quarter of Tuesday's game, Ibaka got into a tussle with Heat forward and former Raptor James Johnson, he of the second-degree black belt and undefeated record in MMA matches. Both players were promptly assigned double technicals and ejected. Toronto would go on to lose by a point.
"It was a physical moment," Ibaka told Eric Koreen of The Athletic after the game. "We were both trying to be physical. We overdid it. In the moment, sometimes you cannot control [yourself]. But I did the best I could to not really punch him in the face, to not really throw a punch.
"Sometimes the other person starts. It's hard when the other person is starting to punch you or push you. That's the hard part. Again, I say I did the best I could to not disrespect [him]. I hope the league can see I did that, [that] I didn't punch him in the face and I didn't deserve a suspension."
The league disagreed. After reviewing the confrontation on Wednesday, they determined that both players threw a punch, which is cause for an automatic suspension in the NBA.
Ibaka will not be available when the Raptors host the reigning Eastern Conference champion Cleveland Cavaliers on Thursday, one of the most highly anticipated games of the regular season and one in which Toronto could also be without the injured Kyle Lowry (currently listed as questionable with his bruised tailbone).
Who started the scuffle? That probably depends on your perspective and isn't all that relevant, regardless. It began with some shoving on an inbounds play, escalated when Ibaka threw his forearm into Johnson and then again when Johnson took the first swing, followed by Ibaka's, before the two were split up.
The self-defence argument is a weak one. You don't have to throw a punch to defend yourself. All it does is escalate the situation further and, in this venue, ensure that you'll spend the rest of that game, and subsequent games, watching from the locker room. It's not easy to be the bigger – or, more importantly, the smarter – man in those scenarios, but it's what's expected.
It seems like Ibaka finds himself in that predicament more often than most.
Last March, Ibaka was suspended one game for exchanging punches with Bulls centre Robin Lopez, who was also suspended. Since then he's been whistled for eight technical fouls (including playoffs and pre-season), most of them for getting into it with an opposing player, instead of arguing with an official, for instance.
Last month's one-game suspension was team-imposed after Ibaka got into a physical altercation with a Raptors staff member on the bus following a loss in Oklahoma City.
Yes, toughness can be a great thing and it's something the Raptors organization has lacked for most of the 17 years that have gone by since Charles Oakley wore purple.
However, these disputes have not come as a result of Ibaka standing up for or defending his teammates, but rather his temper getting the best of him. Three of them have now cost him games. In other words, these displays of toughness aren't helping the team. They're hurting the team.
The league has changed a great deal since the Oakley types policed locker rooms and threw down on the court. Certainly Ibaka isn't the only tough player left in the league. He's not the only physical player. But he is one of the only players that have continuously faced disciplinary action for crossing a strict line, drawn by both his team and the NBA.
The Raptors need Ibaka to play tough, it's one of the biggest reasons they traded for him last February and gave him $65 million over the summer. There's more finesse to his game than there was early in his career, especially on the offensive end, where he's turned himself into one of the league's best three-point shooting bigs.
Still, much of his value comes on defence, where he remains a deterrent at the rim. He was acquired to be a difference maker, the piece they were missing and one that might be able to take them to the next level in the playoffs, where they'll need his toughness more than ever.
However, they need him to play smart. They need him to do a better job controlling his emotions and channelling them in a beneficial way, a way that will help them win games and keep him on the court.