Raptors on hot seat after another playoff setback
For 12 months Kyle Lowry and DeMar DeRozan had carried the weight of playoff heartbreak on their shoulders. The moment for redemption arrived on Saturday; only the Raptors' best players did not.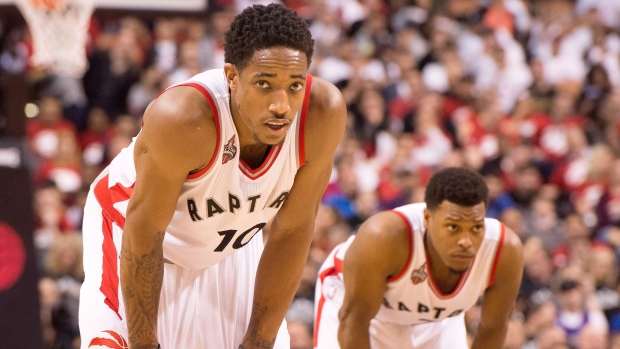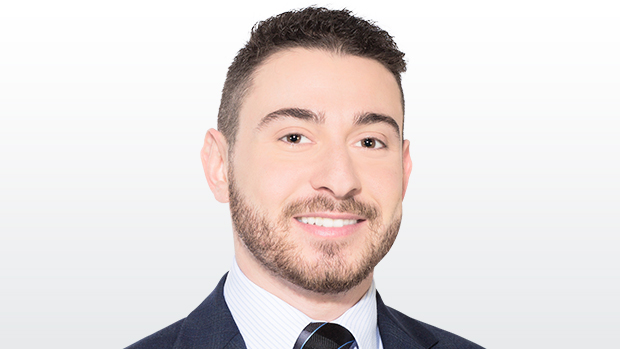 TORONTO - For 12 months Kyle Lowry and DeMar DeRozan had carried the weight of playoff heartbreak on their shoulders, anxious for the opportunity to find redemption and vowing to do so when it finally came around.
That's the cruel reality of professional sports, isn't it? Drop a tough game in the regular season and you've got 24-48 hours to think about it, get over it and atone for it. Lay an egg in the playoffs, when it really matters, and you're sitting on that for a year.
It can make you crazy, if you let it.
"I think it's tough to really sit back and understand that last time in the palyoffs we got swept, we went out the way we did," DeRozan had admitted on Friday, the eve of a new series, the blank slate he and his team have been waiting for. "It really ate away at me all summer, even as this season went on but you have to be patient and understand that the opportunity is going to come around and when it does, you just have to be ready. You can't beat yourself up until it gets there."
56 regular season wins and several franchise records later, that moment arrived on Saturday; only the Raptors' best players did not. Instead of a team motivated by their unsettling history, they looked like a team that was burdened by it and now, here they are again.
With a 100-90 Game 1 loss to the Indiana Pacers, Toronto dropped its third straight series opener, each of them coming at home, and seventh consecutive playoff contest overall.
The third ranked defensive team in the NBA during this past season, the Pacers did what they set out to, taking Lowry and DeRozan out of their comfort zone and they deserve ample credit for that. Led by a couple of plus-defenders in George Hill and Paul George - one of the toughest perimeter stoppers in the game - Indiana held Toronto's all-star duo to 25 points on 8-of-32 shooting.
Afterwards they sold it as just that, a rough shooting night against a tough defensive team, but it was more than that. Together they combined for nine of Toronto's 20 turnovers, many of them sloppy and unforced. They were responsible for seven of the team's 12 missed free throws. They were nervous, whether they care to admit it or not.
"I think as a team, as a whole we were tight offensively," Dwane Casey acknowledged after it was all over. "That frustration carried over to the defensive end and you can't do that."
Nothing about what the Pacers did or how they played should have come as a surprise. As the Eastern Conference's second seed, the Raptors were overwhelming favourites to win the series. But if you expected them to run away with any of these games, if you expected blowouts, you're probably not very familiar with the Pacers, or with the Raptors for that matter.
Well coached by Frank Vogel, Indiana has finished among the top-10 in defensive efficiency in each of the last five years. They came in with loads of playoff experience, having been to the Conference Finals in two of the past three seasons. Despite Lowry and DeRozan's fine work this year, many believe George is the best player in the series and he certainly looked the part on Saturday, scoring 27 of his game-high 33 points in the second half.
They, like the Wizards a year ago, zeroed in on the Raptors' lead guards, forcing them to defer to teammates or launch difficult outside jumpers. As Vogel stressed leading up to Game 1, they defended them with discipline and, predictably, the playoff whistle mostly kept them off the free throw line.
This series is going to be a grind but, despite a disappointing start for the Raptors, it's far from over, something we shouldn't lose sight of, as tempting as it might be.
The Raptors say they're not worried. Perhaps they should be, perhaps they shouldn't, but for all the post-game damage control, the most useful piece of advice came from Cory Joseph, the team's most experienced playoff performer, who may have also been their best player in the loss.
"At the end of the day it's basketball," said the back-up point guard after leading Toronto with 18 points on 5-of-6 shooting in 24 minutes. "Although it feels like we're going to war, we're not actually going to war with guns and whatnot, so [we've] just got to settle down, relax and just go out there and have fun."
"It's different," DeRozan insisted. "The last whatever times, that's different, different team, different moments. We're not panicking. We understand we just played bad."
"We're good, man," Lowry reiterated. "It's one game. It's not last year. We're very positive. We're very confident. We just have to go out there and do what we know how to do."
In basketball terms, Monday's Game 2 will be as close to a must-win as non-elimination games get. Lucky for them, Joseph's right, this wasn't a matter of life or death. It wasn't even do or die in the basketball sense, and with that in mind it's time for Lowry and DeRozan to loosen up; to let go of their playoff demons once and for all.