Raptors on the clock after 76ers swing Harris deal
Multiple sources tell TSN's Josh Lewenberg the Raptors have been among the league's most aggressive teams in the days leading up to the NBA trade deadline.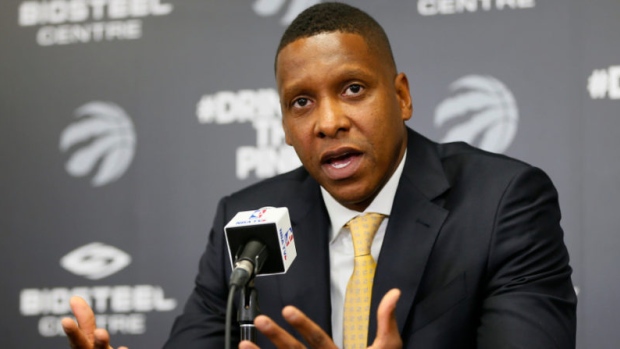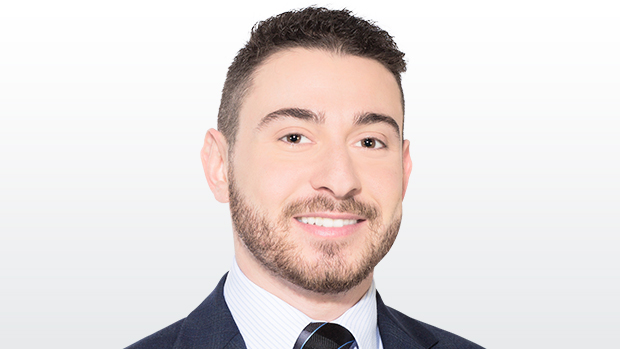 TORONTO – The NBA doesn't sleep; certainly not at this time of year, anyway.
Just after 2 a.m. ET on Wednesday morning the Philadelphia 76ers were busy adding a fourth star to their already loaded roster.
According to multiple reports, the Clippers will send talented forward Tobias Harris to Philly, along with centre Boban Marjanovic and forward Mike Scott, in exchange for forward Wilson Chandler, guard Landry Shamet, centre Mike Muscala, two first-round picks – including the valuable 2021 unprotected Miami Heat selection – and a couple second-round picks.
Harris, a fringe all-star candidate, was having a career season with the Clippers. The eight-year veteran is averaging a personal-best 20.9 points to go along with 7.9 rebounds while shooting 50 per cent, including 43 per cent from three-point range.
He'll join all-stars Ben Simmons and Joel Embiid, along with Jimmy Butler and J.J. Redick to form arguably the best starting five in the NBA.
It's a win-win for two teams prioritizing very different things, at least in the short term. If there was ever any doubt, the Sixers are all-in this season (and beyond if they can re-sign Harris and Butler, both of them free agents in July) and the Clippers are all-in this summer, when they'll try to bring multiple superstars to Los Angeles.
It's a trade that also has direct and indirect implications on multiple teams around the association, particularly the Toronto Raptors, who spent the night in Philadelphia after Tuesday's 119-107 win over the 76ers.
The most obvious fallout is that a team they're competing with in the Eastern Conference just got a lot better, at least theoretically. After Tuesday night's loss, the Sixers sit fifth in the East, trailing the first-place Milwaukee Bucks by six games and the second-place Raptors by 4.5 games.
The Sixers are going to have to learn how to co-exist and build chemistry on the fly, a very real factor whenever any team shakes up their roster to this degree in the middle of the season. Their depth, or lack thereof, could also be an issue, though they should be active in the buyout market following Thursday's trade deadline.
Still, this is a major talent upgrade that should increase their chances of coming out of the East.
What about the Clippers? In trading Harris, they may have conceded their playoff spot – they currently have a one-game lead on the surprising Sacramento Kings for the eighth seed, with LeBron James and the L.A. Lakers 1.5 games out. C'est la vie. They have their sights set on the off-season.
Flipping Harris – a talented player but free agent-to-be who didn't fit into their long-term plans – for a pair of first-round picks is fine work for a team looking to collect assets and make a big splash in the off-season.
The trade opens up $37 million in cap space, according to ESPN's Bobby Marks, enough for the Clippers to offer a max contract in July. It also gives them a couple interesting assets, namely the unprotected Miami pick, that they could use to land a second superstar via trade.
At the top of the Clippers' wish list, according to multiple reports (and it's not like they've been especially subtle about it), is Raptors forward Kawhi Leonard, and their pitch to him – or any other star free agent – just got easier to make.
Not only do they have the money to offer, but they can also sell their plan to surround him with high-end talent. And if trading Harris to Philly ends up keeping Leonard's Raptors from reaching the Finals, thereby weakening Toronto's bid to hang onto him, well, that's an added benefit.
Now the Raptors are on the clock. If they're going to counter Philadelphia's move, upgrading their roster and sending a message to Leonard in the process, they have until the 3 p.m. ET trade deadline on Thursday afternoon to do so.
That may have been the plan regardless. The Raptors have been among the league's most aggressive teams in the days leading up to the deadline, multiple sources tell TSN.
And why wouldn't they be? You don't trade your franchise player (DeMar DeRozan) for a top-5 calibre talent (Leonard) on a one-year deal only to get complacent now. President Masai Ujiri and general manager Bobby Webster see this season as a window of opportunity for the franchise, and are likely operating accordingly.
Historically, Ujiri hasn't been active at the deadline – with the exception of acquiring Serge Ibaka and P.J. Tucker in 2017 – admittedly preferring to do his heavy lifting in the summer, but with Toronto's Finals aspirations and Leonard primed to hit the open market, he doesn't have that luxury this season.
Is there a big move out there for them to make? That's the real question.
The biggest name on the market is New Orleans Pelicans forward Anthony Davis, assuming he's actually on the market.
The Pelicans have little incentive to rush the process of trading their disgruntled star. Davis, who informed New Orleans he would like to be moved last month, is under contract through next season.
They could, and probably should, wait until the summer, when the asset-rich Boston Celtics can get in on the bidding and they know what the 2019 draft order looks like. Reportedly, they're content with standing pat with Davis, and holding onto highly coveted point guard Jrue Holiday, through the deadline, unless they're blown away by an offer.
Toronto can put together an offer that includes rising star Pascal Siakam, sophomore OG Anunoby and future draft picks, but ­– while compelling – that's not likely to wow the Pelicans enough to force their hand.
Even after losing point guard John Wall for a year to a ruptured Achilles tendon, the Washington Wizards are said to be staying the course and don't intend to move all-star Bradley Beal, who would certainly have been of interest to the Raptors, and many other teams.
The Raptors have been linked to Memphis' duo of point guard Mike Conley and centre Marc Gasol, both of whom are on the block, although the Grizzles are reportedly in advanced talks to send Gasol to the Charlotte Hornets.
Point guard isn't necessarily a position of need for Toronto, but the perpetually underrated Conley is good enough to move the needle and should be considered.
What would he cost the Raptors? That's where it gets tricky. Short of a Davis-level, superstar return, they have no intention of moving Siakam, according to a source. Would they, and could they deal Kyle Lowry, who has been the subject of trade speculation, dating back to last summer?
While the Raptors seem open to doing so, it remains highly unlikely. If for no other reason, it's hard to imagine them getting enough back to justify trading the five-time all-star.
Lowry is probably worth more to Toronto right now than he is to any other team. So much of how the Raptors play is predicated on Lowry's game and what he brings – understandably so, he's been their starting point guard for seven years.
Even in a down season, by his standards, Lowry is an essential part of their success – they often look like a drastically different team with and without him on the court. Removing him from the lineup, for any reason, would be a huge blow to the team's chemistry and continuity, even if you were replacing him without another capable point guard.
Any other team wouldn't have to consider that when deciding how much they value Lowry. Instead, they're more concerned with his age (he turns 33 next month) his contract (he has another season on his deal, which will pay him $33.3 million next season) and his nagging back injury.
If a team is selling, they're likely in a rebuilding phase and looking for draft picks, prospects or expiring salary. Lowry probably doesn't fit into their plan. If a team is looking to buy, presumably to make a playoff run, are they willing to give up fair value for Lowry? Unlikely. In other words, it makes far more sense for the Raptors to keep Lowry than to give him away for less than he's worth to them.
For what it's worth, Lowry seems fully committed to the Raptors' cause, even after seeing his name come up in various rumours. A 13-year vet, he's been around long enough to understand that's the nature of business, especially at this time of year.
"I personally want to be in Toronto," Lowry told reporters in his hometown of Philadelphia after Tuesday's game. "I never asked for a trade. My goal is to win a championship here and that's what I want to do. I've heard all the rumours. I'm sure if anything were to happen management would call me and talk to me and make me aware of anything that was going down. That's one of the things where I'm sure we have a good enough relationship to know what is going on."
All of this is to say, there's no telling what Ujiri, Webster and company might do. They're not just shopping one or two players, or talking to one or two teams. Not unlike this past summer, the Raptors are willing to deal anybody on their roster if they believe it makes them a better team, according to league sources.
This is an unpredictable time for an unpredictable league and, as we've been reminded recently, things can happen in the blink of an eye and at any hour of the day. It should make for a fascinating lead up to the deadline.