Raptors roll the dice on Kawhi Leonard
Masai Ujiri has officially put his stamp on the Raptors, and it comes in the form of the superstar he's been chasing ever since he took the job, TSN's Josh Lewenberg writes.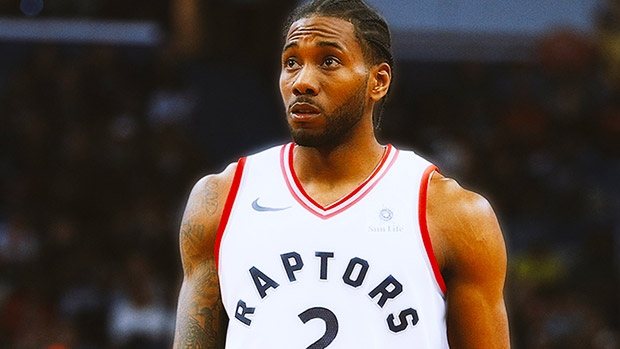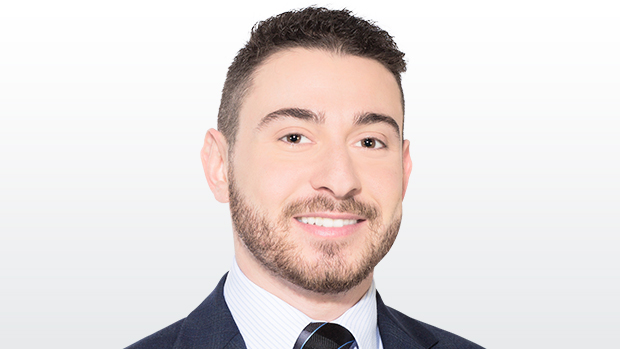 TORONTO – Masai Ujiri has always wanted to get his hands on a true superstar.

He hasn't had one since his first few months on the job as a top NBA executive, when Carmelo Anthony – then in his prime – forced his way out of Denver.

Since then, he tried desperately to trade into the 2013 draft in the hopes of selecting Giannis Antetokounmpo, and has continued to pine for the Greek Freak in the years to follow.
He seriously contemplated tanking upon his arrival in Toronto, which may have given him a shot to land that transcendent player via the draft. He's longed for the day that a top-tier free agent would grant the Raptors a meeting, where he could pitch a city he wholeheartedly believes to be among the very best the NBA has to offer.
Of course, he's no different from the league's other 29 lead execs in that regard. Everybody is searching for superstar talent, but the reality most of them ultimately come to realize is that those guys don't grow on trees. They're extremely difficult to find.

With respect to DeMar DeRozan and Kyle Lowry, who have blossomed into legitimate all-stars, they are not superstars. To be fair, the list is exceedingly short. Depending on how liberal you are with the term, you might be able to count them on two hands.

Make no mistake, when healthy – and it's been a while since we've seen him healthy, for what it's worth – Kawhi Leonard is a superstar. And now, he's a Toronto Raptor.

Negotiating from Kenya, where he opened a new basketball court with former U.S. president Barack Obama, Ujiri put the finishing touches on a deal that will send DeRozan, Jakob Poeltl and a protected 2019 first-round pick to San Antonio in exchange for Leonard and Danny Green, as ESPN's Adrian Wojnarowski first reported early Wednesday morning.

Initially, the optics weren't great. That DeRozan would be included in the deal, as expected, was first to leak, followed by an ESPN report that Leonard has no desire to play in Toronto. Wojnarowski would also report that Raptors brass had recently told DeRozan he would not be traded.

This is a business, as we hear all the time, but this seemed especially cruel. No Raptors player has ever embraced the organization, the city of Toronto and the country of Canada as much as DeRozan – arguably the greatest player in franchise history. Sometimes tough and unpopular decisions have to be made, but it was hard to fathom losing a guy like that for somebody that may not even want to wear the jersey.

Up until recently, Ujiri's five-year tenure with the Raptors had been extremely conservative, predicated on patience and continuity. In the span of two months, he's made the two toughest decisions of his career: firing Dwane Casey and trading DeRozan – both of them beloved, long-time fixtures of the most successful era in franchise history.

This as bold a move as he's made, even dating back to his time in Denver and the Melo trade eight years ago. Leonard is a superstar, sure, but he's a superstar with baggage.
Nobody knows how healthy he is after a mysterious quad injury limited him to just nine games with the Spurs last season. Nobody knows what his mindset is after forcing his way out of San Antonio – a truly bizarre and unprecedented situation that we know very little about. And, as if that wasn't enough, he'll be a free agent next summer and has made his preferred destination clear. He wants to join LeBron James and his hometown Los Angeles Lakers.
Trading for him is a risk, to be sure. What condition will he show up in, physically and mentally (if he even shows up at all)? Is it a certainty that he'll be a one-year rental before bolting to L.A.?

Even without the Spurs giving him or his representatives consent to make direct contact with prospective trade partners, it's hard to believe Leonard wouldn't have made his feelings regarding Toronto known to the Raptors, given all the back channelling that goes on in the NBA. If he did, Ujiri would have to be pretty damn confident in his salesmanship to ignore it and roll the dice anyway. Or maybe it's a gamble he felt was worth taking.

Superstars, even ones covered in red flags, don't become available often. A ton of luck is required to find one in the draft, few leave their teams in free agency (when they do they tend to choose flashier destinations than Toronto) and even fewer seem to hit the trade market.

As the morning wore on and the full trade package was revealed, the mood started to turn. DeRozan will be missed on and off the court, as will Poeltl, a very good backup centre and a player that projects to be a solid rotation player for a long time. That Ujiri was able to get it done without giving up the team's three best and most coveted prospects – OG Anunoby, Pascal Siakam and Delon Wright – is a coup, especially considering how much the Spurs were said to be asking for.

On top of that, he hangs on to all of his picks after 2019, when he's likely to need them, especially if Leonard leaves next summer and Toronto enters a rebuild or even a retool. Green steps into the now vacant two-guard spot and gives new head coach Nick Nurse more depth on the wing. A versatile defender and 40 per cent career three-point shooter, he figures to be a nice fit in Nurse's system, and – like Leonard – is entering the final year of his contract.

Then there's Leonard. If healthy – and at this point that's still a big IF – he's a true difference maker, arguably the league's best two-way player, a 27-year-old MVP candidate just entering his prime and a top-five NBA talent. Toronto has never had a top-five player. Even Vince Carter in his Raptors prime didn't quite reach that level.

If Leonard is in fact dreading the move north, Ujiri will have his work cut out for him, but that clearly wasn't enough to dissuade him from pulling the trigger. The Raptors' president is supremely confident in the foundation he's helped build in Toronto, and with what the organization and the city has to offer.
The Thunder set an interesting precedent last summer, taking a similar gamble on Paul George, another player that seemed destined to end up with the Lakers. That it paid off may be cause for optimism. Ujiri and company have 12 months to sell Leonard on a future in Canada.

If it works, they've hit the jackpot. If it doesn't, the reasonable price they paid for Leonard should enable them pivot in a different direction, almost as smoothly as they may have otherwise. DeRozan is under contract for three more seasons, but can – and probably will – opt out after two. With this group, the Raptors are currently operating under a two-year competitive window. The contracts of their most expensive players – Lowry, Serge Ibaka and Jonas Valanciunas – are all set to expire during or before the summer of 2020.
In the worst-case scenario, where Leonard leaves next summer, their window may only be shortened by one year and they would still have their top assets to work with.

After inheriting both Casey and DeRozan, there's little question this is now Ujiri's team to mold as he sees fit. He's officially put his stamp on the Raptors, and it comes in the form of the superstar he's been chasing ever since he took the job.