Raptors trying to enjoy record streak while keeping eye on prize
Dwane Casey isn't normally a superstitious man, but it's hard to blame him for being extra cautious when counting his chickens. His team is rolling. Things are going well. Almost too well.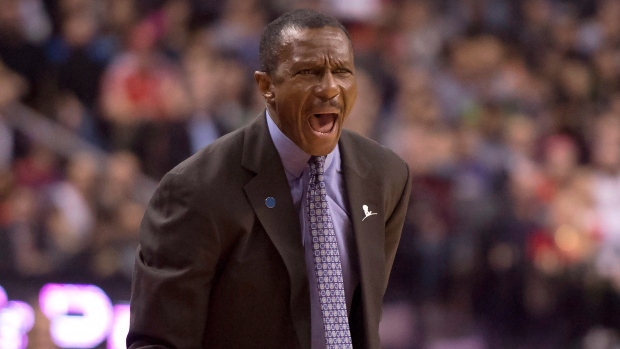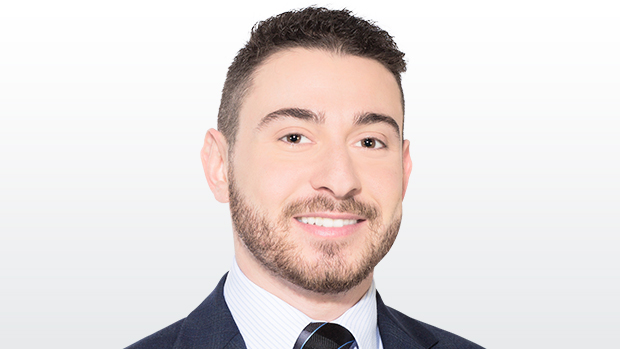 TORONTO - Dwane Casey isn't normally a superstitious man, but it's hard to blame him for being extra cautious when counting his chickens.
His team is rolling. Things are going well. Almost too well.
On Tuesday, the Toronto Raptors extended their winning streak to nine games, matching a franchise record previously set 14 years ago. They didn't play great, not on both ends, not for 48 minutes and they haven't for at least half the games they've won during this stretch, but it hasn't mattered. They're getting it done and there doesn't appear to be much that can derail them right now, though an injury would certainly come close.
Ahead of their latest victory, a 106-89 rout of the dreaded Washington Wizards, Casey alluded to the team's relatively good health of late, tapping the podium he was standing at as he spoke. It was the third time he did so in a matter of minutes. "Knock on wood," he said each time.
The podium was made of plastic, but no one had the heart to tell him. Maybe it wielded the same power?
Fast forward three hours. The Raptors were on their way to another win, because, why wouldn't they be? Up 17 with just under four minutes to go, Kyle Lowry - their most valuable player - bolted for the locker room clutching his left wrist. He returned to the bench long enough to officially check out. Toronto was assigned a delay of game warning and Lowry immediately ran back to the locker room. It was happening! Why did that podium have to be plastic?
Lowry had gotten caught up on a screen set by Wizards centre Marcin Gortat.
"I really thought that it was something worse than what it was," the Raptors' all-star point guard said after the game. "But I'm fine."
Would he tell us if he wasn't?
"No. I wouldn't. Just to make it clear."
Luckily for the Raptors, he does appear to be fine (Maybe plastic works after all?). X-rays on his wrist were negative and Lowry wasn't icing or favouring it at all as he got dressed and had a few laughs with locker room neighbour DeMar DeRozan, as per usual. They seem to have dodged a bullet but the scare should serve as a reminder: firstly, the starters shouldn't be on the floor up 17 with four minutes left, but also, winning - like anything else in life - can be a fragile thing. Here one day, gone the next and Casey doesn't want his team to take it for granted.
His message: "Enjoy this."
"You hear all this 'let's see what they do in the playoffs'," said the Raptors head coach. "We better enjoy this right now because tomorrow's not promised to any of us. So let's enjoy some of the good times and some of the small victories we have."
Casey, an advocate of balance, had this speech planned, if not rehearsed. For weeks, nay years, he's stressed the fact that his team has no right to get ahead of themselves. He's reminded the players, he's reminded the media: "We haven't done anything yet." Frankly, he hasn't had to. We haven't forgotten and neither have they - this season is about, and has always been about, their fate in the playoffs, more specifically the first round, where they've been eliminated in each of the last two years.
"I think we'll all look back after the season is over and look at the individual accomplishments and team accomplishments and enjoy it when we're not in it," Lowry said. "Right now, we're too focused on our next opponent, that's the New York Knicks and just taking it game-by-game, day-by-day, hour-by-hour."
Tuesday's win capped off a four-game season sweep of the Wizards. They held Washington under 92 points and 42 per cent shooting in each meeting. Does that help to ease the pain of what happened when these teams met last April? Not even a little bit. Nothing they do during the regular season will. Not a nine-game winning streak, not a 10-game winning streak, not an 11-game... you get it.
This has been an exercise in focus, in professionalism for the Raptor players, not getting caught up in their record or making the same mistakes they made a year ago, trying to keep their eyes on the prize. Even the fans have become jaded. Nine-game win streak? Great, but how many playoff rounds have they won, folks ask as if they don't already know the answer.
However, with balance in mind, it's important - at least to Casey - that they don't lose their passion, that spark, the edge that great teams have. It has to be more than just a job, doesn't it?
"Everybody's waiting until the playoffs," Casey said. "Everybody's in that mode, let's see what see what they do in the playoffs, and we're right there with them. But we've gotta make sure we enjoy the process. Let's enjoy the process as far as going through this, going through this journey, the ups and downs of it. And believe me, there's gonna be more downs this season, but let's enjoy this. There's a [21]-year history here and we're not there yet, but we're taking strides of getting somewhere. We can pick any team apart, any program apart but I'd venture to say we're heading in a better direction than the other way."
"If you just say, 'Okay, we won [nine] in a row', or whatever it is out on the court, you're going to get your fanny whupped," he continued. "And this league is so fleeting, it can turn on a dime and that's what our job as a coaching staff have to fight against."
"I temper the feeling every day and the guys will tell you, 'oh, coach, negative nellie' but again, I enjoy it. There is joy in what we're doing, what we've accomplished, where we're headed."