RBC Canadian Open on the move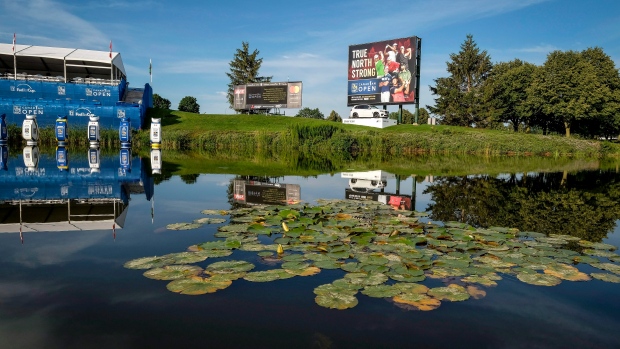 When the PGA Tour releases its 2019 schedule some time in the next two to four weeks, the RBC Canadian Open will, at long last, be given an appropriate spot on the calendar.
While there are still a few more shuffles to be made, according to numerous sources the national championship will end up in one of two spots next year: either two weeks after the U.S. Open, June 27-30, or the following week, July 4-7.
It's likely the latter will be the final spot, keeping the tournament away from the Canada Day long weekend which can hurt ticket sales.
That's close to the date the tournament held from 1959 through 1986 when it was, with just one exception, contested in June or July. At that time, it was considered one of the Tour's marquee stops, long before there were World Golf Championship and international events that extended and diluted the schedule.
In 1987, however, with no sponsor, the event was shifted to a September spot on the calendar. In 2007, when it asked to be moved back to the summer months, it was dropped into the unenviable position right after the Open Championship, making it difficult to attract top players due to the trans-Atlantic flight. It was a lesson in being careful what you ask for.
The new spot is definitely an improved date and something for which Golf Canada and RBC have been lobbying. The bank's financial commitment, with its sponsorship of two different stops (the other being the RBC Heritage), gave it some influence at PGA Tour headquarters in Ponte Vedra, Fla., that was heard loud and clear.
While this will likely lead to deeper fields, fans shouldn't get too excited at the prospect of seeing a huge influx of big names. Sorry but Tiger Woods, Phil Mickelson and Rory McIlroy aren't going to show up just because there's a new date. The schedule is still crowded and the demand for top players is always a full-court press from organizers and sponsors. Those at the top of the FedEx Cup standings choose their schedule for a variety of reasons and date is just one.
Course is often a more important element. For instance, the TPC River Highlands, which hosts the Travelers Championship a week after the U.S. Open, is a favourite among many pros and last year's field included Jordan Spieth, Justin Thomas and McIlroy. It's unlikely they would add another week and play the RBC Canadian Open if it followed.
However, Golf Canada's decision to go to some more mature layouts such as Hamilton (likely in 2019 and 2023) and St. George's (possibly in 2021) will help matters. Glen Abbey, while a suitable spot in the early days, has become a detractor for many players.
Another factor is routine. Woods, when he's been healthy has usually only played one event between the U.S. and British Opens – that being The National. That tournament, which is without a sponsor and is likely to disappear next year, supported his foundation. Prior to its creation, Woods rarely played between the U.S. and Open championships.
There is, of course, a rule brought in last year that requires PGA Tour members who play less than 25 events a year to add one they haven't played in the previous four years. It's intended to help strengthen weaker fields such as the RBC Canadian Open. But for a golfer like McIlroy, who played 18 tournaments in 2016-17, it means 22 different possibilities to choose from.
And life members of the Tour are exempt from the rule. That includes Woods and Phil Mickelson.
All this doesn't mean Spieth or McIlroy or Mickelson won't play in Canada. At least with the improved date, there's a chance. And that's a lot more than it had before.
It's a big step for the venerable Canadian stop but it's still just a first step in what could be a climb back to significance on the PGA Tour.