Reconsidering the biggest streaks in baseball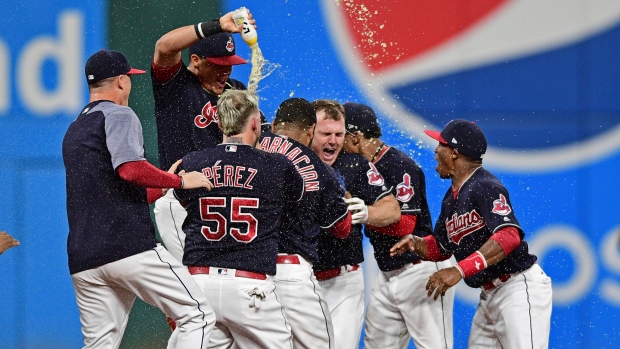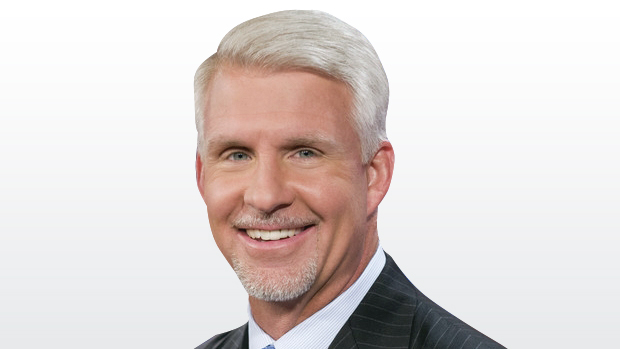 The Cleveland Indians are making history. They've won 22 straight games, setting a new American League record for consecutive victories. They've outscored their opponents by 105 runs in those 22 games – a margin of victory of about five runs per game. They've trailed in only eight of the 198 innings. Their starting pitchers are 19-0 during the streak, and the entire pitching staff has an ERA of 1.58. The offence has hit .306 and the defence has been nearly flawless.
And yet, I'd argue the winning streak has been a bad thing for the Indians.
The Dodgers were on their way to a remarkable season for most of the year. There was even talk of the team producing the best regular season ever. They were on pace to surpass the 116-win seasons of the 1906 Cubs and 2001 Seattle Mariners.
But then they lost the last two games of a home series against the Brewers on Aug. 26 and 27, and followed that up by getting swept by the Arizona Diamondbacks in a three-game series. Dodgers ace Clayton Kershaw returned from the disabled list on Sept. 1 and beat the San Diego Padres, but the losing picked right back up again after that.
The club that looked unbeatable at times dropped the next 11 games, making it losses in 16 of 17. They were swept by the Diamondbacks again and the Colorado Rockies, both of whom are likely wild-card winners in the National League. The Dodgers finally ended the slump with a couple of wins against the lowly Giants.
I'd argue the losing streak has actually been a good thing for the Dodgers.
I know that sounds odd, but what goes up in baseball always comes down. Hot teams cool off and cold teams heat up. Streaks of one kind are often followed by streaks of another.
The playoffs are a new season. The slate is wiped clean and regular season records only matter in determining postseason matchups. Sure, teams like to ride momentum from the regular season into October because sometimes the playoffs are a crapshoot.
It's not the best team that wins in the playoffs, but rather the club that is playing the best. Most clubs want to go into the playoffs playing well, but not too well, so there is still room for improvement at just the right moment. Most teams would prefer to enter October avoiding the extremes of greatness or failure.
So despite the recent streaks, the next two weeks will be far more telling about the playoff chances of the Indians and Dodgers than the last three weeks have been.
Should Osuna start?
Blue Jays closer Roberto Osuna has had such an up-and-down season.
He started the year on the disabled list with a neck strain, not having pitched much during spring training. He struggled when he was activated, taking time to shake off some of the rust. He finally got right and rattled off 22 straight saves during a dominant streak. He was great, even while dealing with some anxiety issues that he bravely discussed publicly.
Then Osuna started to struggle. His stuff fell off as he seemed to lose confidence and conviction in his pitches. I'm a bit worried that something physical has been bothering him because the life on his pitches has been lacking. Recently, manager John Gibbons has backed him off a bit as the pitcher deals with lingering neck stiffness and soreness.
There has been discussion and speculation in the past about whether the young closer would have more value as a starting pitcher. He certainly has the arsenal to be able to make the transition. Championship teams need good starting pitching and a high-quality closer. Often times we look at relievers who perform well and get greedy.
It's difficult to know for sure if an elite-level pitcher is thriving because of the role that he is in or because he has just figured things out. My experience has been that the role matters. Moving a pitcher from the bullpen to the rotation isn't as simple as just adding innings to the workload. Each role on a pitching staff requires a different mindset and kind of preparation.
Relievers tend to cut it loose for short spurts and air it out on the mound. Starters tend to pace themselves, knowing they have to save something for the later innings. It's hard to change the way a player is wired to fit a different role.
I wouldn't mess with Osuna. He is a young, dominating closer. I'm not worried about his blown saves because he's already proven he can get good hitters out in the biggest of situations. The Blue Jays should spend the off-season working on his physical and mental health. I wouldn't even open the door about a different role.
All eyes on Otani
This winter's free agent class will include a Japanese superstar named Shohei Otani ¬– a 23-year-old outfielder and pitcher. That's right, he does both and he does them at an elite level.
He has been clocked at 102 mph on the mound and won the Nippon Professional Baseball home run derby last year. In 2016, he hit .322 with 22 homers and 67 RBI in 104 games. He also had a 1.86 ERA with 174 strikeouts in 140 innings pitched.
This has been a bit of a lost season for Otani, as leg injuries have limited his action. He is hitting over .340 in just over 50 games and recently made his third start of the season in front of dozens of U.S. scouts, showing a 96-mph fastball and quality breaking stuff.
Because Otani hasn't reached a free agency status in Japan, his club, the Nippon Ham Fighters, will have to post him. Then he'll have some time to pick a team from the interested parties. The rules currently call for a maximum posting fee of $20 million, all of which goes to the Japanese team.
Once Otani selects the team that he wants to play for he has to negotiate a contract. But the rules limit the magnitude of the deal. The maximum signing bonus that he can sign will be $10.1 million. Otani will sign a minor-league contract and then be purchased to the major-league roster of his chosen team. He will be limited to the normal salary structure of a first-year roster player, which calls for a minimum salary near $545,000. He would then be subject to the same rules that apply to other players, meaning he wouldn't be a free agent until six years of MLB service is accumulated.
So, it's easy to see why teams are so excited by this young stud. He's an All-Star-calibre player who isn't even 24 and is cost contained for six full years. Otani has not indicated which team he would prefer. He'll be courted by all 30 teams at his price point because every club can afford him. His desire and ability to be both an outfielder and a pitcher will certainly be interesting. It seems that any club with interest will have to let him do both. How that will be managed will be the challenge.
In Japan, starters usually pitch once a week. Otani doesn't hit the day before he pitches in Japan. One of the biggest adjustments for a starting pitcher from Japan coming to MLB is being part of a five-man rotation and throwing more frequently. It feels like American League teams would be a much better fit than National League clubs because in the Senior Circuit he would have to play in the field in order to hit on days he isn't pitching. In the American League, he has the DH available to him.
Figuring out how to maximize his value while maintaining his health will be the biggest challenge. The rigors of making 33 starts in a season can break even the strongest of pitchers. The grind of being an everyday player can take a huge toll on the legs of even the best conditioned athletes. The travel in MLB is dramatically different than in Japan, where everything is so close. Most clubs now are doing studies about the physical toll of travel on their players. Think about a two-way player and how much more taxing it will be.
Otani is a rare specimen. He's a present-day Babe Ruth. How that will translate to MLB is unclear, but I would sure like to be the general manager to find out. He will be the most intriguing story of the off-season.
One thing to consider is that pending free agent Yu Darvish is Otani's idol. Signing Darvish may actually help in the recruiting process of Otani. Paying a premium for the veteran righty may help lead to the signing of the very affordable young star. It's an investment worth considering.
Spitting Seeds

- MLB issued a five-game suspension to Astros starter Mike Fiers this week. Fiers threw a pitch behind the head of his former teammate, Luis Valbuena, in a game on Wednesday. Valbuena, now an Angel, homered off of Fiers and flipped his bat in celebration. It wasn't a Jose Bautista-like bat flip, but it was an exclamation point all the same. Both clubs were warned after the pitch and no brawl ensued. The umpire could have and should have ejected Fiers on the spot but chose not to. Fiers' intent seemed pretty clear. If there was any doubt, he clarified after the game that he did it on purpose. He was hoping to send a message that the bat flip was unacceptable. MLB sent a message that what Fiers did is unacceptable. Baseball doesn't always get these things right, but this time they nailed it.
- Enough is enough. The Jays need to protect Marcus Stroman from Marcus Stroman. Stroman's biggest strength is his competitiveness, but it may also be his biggest weakness. I mean this as a compliment and in the best way possible. The ultra-competitive righty is desperate to log 200+ innings this season, but at what cost? Gibbons and the trainer visited the mound to check on Stroman after he grimaced on a pitch in Wednesday night's game. Stroman persuaded his manager and trainer to let him continue despite tightness in his forearm. There is no reason to risk anything for the rest of this season. You know the song that goes "the foot bone's connected to the leg bone; the leg bone's connected to the knee bone," etc.? Well, the tight forearm is connected to the ulna collateral ligament in the elbow. That's a link in the body you don't want to mess around with. There is nothing left to prove this year. Mark Shapiro and Ross Atkins have made it clear that every personnel decision is made with the thought if it will help them win in 2018. They will only trade Josh Donaldson if the deal makes them better next season. The same logic should be applied to Stroman. He shouldn't throw another pitch this year that in any way compromises one thrown in 2018.
- Look out for the New York Yankees. They may or may not catch the Red Sox, but they're a scary postseason matchup. They're three deep in starting pitching, with Masahiro Tanaka, Luis Severino and Sonny Gray, and have arguably the best bullpen in baseball. Offensively, they have sluggers galore. Aaron Judge is finding his stride again and is crushing the baseball. Add Gary Sanchez and the Yanks as dynamic a duo in their lineup as any team in the game. They're currently my second seed in the AL playoff picture behind the Indians. The Astros are my third seed, followed by the Red Sox and Twins.
- The Washington Nationals are my favourites to win the NL pennant as we stand today, even without Bryce Harper, who is expected back before October. My second seed is not the Dodgers but rather the Arizona Diamondbacks because of their starters: Zack Greinke, Robbie Ray, Taijuan Walker and Patrick Corbin. The defending champion Chicago Cubs are my three seed, followed by the Dodgers and Rockies. The Dodgers' starting pitching beyond Clayton Kershaw is a bit untrustworthy, which is why they're my fourth seed.
- Who would have thought that the NL second wild-card spot would be in more jeopardy than the AL spot? There have been seven or eight teams in close competition in the AL all season long, but the Twins just keep on playing consistent baseball and have increased their margin over most of the competition. Now only the Angels and Mariners have a legitimate shot to catch them. The Royals, Rangers, Orioles and Rays are all at least five games behind. In the NL, the Brewers and Cards are just two and a half games behind the young Colorado Rockies. The one advantage the Rockies have is that the Brewers and Cardinals play each other the final weekend of the year, plus Colorado has six games left against the Padres and three each against the struggling Giants and Marlins. The Rockies finish the season against the Dodgers, but L.A. will be preparing for the playoffs by then and may not play all of their studs.