Record year for NHL head coach job security
There hasn't been a single in-season NHL head coaching change this year for the first time since 1966-67, Frank Seravalli writes.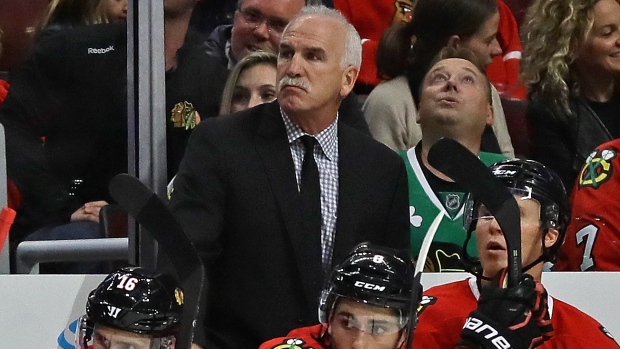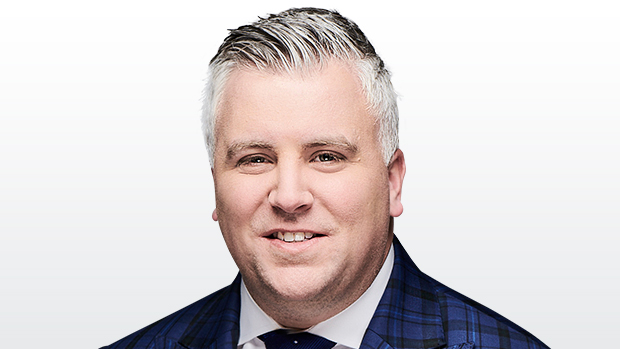 Job security has never been better for National Hockey League head coaches.
There hasn't been one in-season NHL head coaching change this year for the first time since 1966-67 when there were just six jobs to go around, according to the Elias Sports Bureau.
It's a record likely to stick with just three weeks remaining in the regular season – though hockey's version of Black Monday is looming on April 9 when teams that missed the playoffs clean out their lockers for summer.
Coaching job security has typically been an oxymoron, particularly in the NHL, where more than a third of the league (11 teams) changed coaches in the 2017 calendar year.
In fact, there have never been fewer than two in-season coaching changes going back to 1967-68. There were seven alone in 2011-12. The in-season record for firings is 10 in 1981-82, but there were also nine changes in 2000-01 and eight in 2002-03.
Does this season's lack of change represent a kinder, more patient group of general managers, or is it simply an anomaly?
"I'm encouraged that hopefully the league is taking a breath, trying to find other alternatives before pulling the trigger," said former NHL head coach Dallas Eakins, who was a midseason casualty in 2015. "That's great. It's good to see no one is being let go. I think everyone is being given a real good, fair chance to do something great. Sometimes it takes time."
Restraint with coaches has almost been en vogue this season. Paul Maurice had the second-best odds to be first coach fired at the start of this season as Jets fans called for his head; now he's a potential Jack Adams Award candidate for coach of the year. Same in Tampa Bay for Jon Cooper, now the NHL's second-longest tenured coach, who will be on the job five full calendar years on March 25, 2013.
Flyers GM Ron Hextall quelled the "Fire Hakstol" chants in Philadelphia when he sternly said that Dave Hakstol would remain as coach during a 10-game winless skid in November. The Flyers have held down a Stanley Cup playoff spot for most of the last two months.
"Dave Hakstol is our coach and he will remain our coach. Period," Hextall told reporters on Nov. 28. "I've said it over and over and I'm not going to say it again."
Like any coach, Eakins understands why a change is ultimately made. After the success Mike Sullivan and Bruce Cassidy have found in their second head coaching stints, Eakins seems primed for another crack in the NHL. His San Diego Gulls have the most wins (113) in the AHL's imbalanced Pacific Division over the three seasons since he took over.
"The coach is an easy target," Eakins said. "I understand when teams are suffering; you can't change out 23 players. Heck, a lot of times in today's salary cap world you can't even change out two or three. The hope is to get a new voice, a different style of coaching that will help your group.
"What I don't understand is that when you hire a person, you go through an intense interview process, this is your guy - and then suddenly he doesn't have a clue what he's doing. I'm cautiously hopeful teams maybe take a deep breath here."
That exhale point may come soon. So, which teams may make a change after the regular season comes to a close?
THE HOT SEAT
Joel Quenneville, Chicago: Eyebrows were raised last April after Chicago was swept by Nashville in the first round and GM Stan Bowman fired Quenneville's assistant Mike Kitchen. Do the Hawks and Quenneville part ways for a fresh start after three Stanley Cups? No question Quenneville's passion to win runs deep. Teams would line up, and perhaps even fire their own coach, to get a crack at the future Hall of Fame coach.
Todd McLellan, Edmonton: Oilers president Bob Nicholson hinted at change recently, as clearly someone will pay for a miserable result from a season that started with Stanley Cup aspirations. There is plenty of blame to go around, from the Oilers' roster construction by Peter Chiarelli, to Cam Talbot's struggles in net, to a penalty kill that will set a record for home-ice futility but is tops in the league on the road.
Glen Gulutzan, Calgary: The Flames are poised for another playoff miss, wasting another season of Johnny Gaudreau, Sean Monahan and a bulked up blueline in their prime. That won't sit well with ownership, which has seen Gulutzan's volatility on display – from throwing his stick into the stands to harping on players in practice and through the media.
Bill Peters, Carolina: The Hurricanes are likely to miss the playoffs for the ninth consecutive season and the fourth under Peters' watch. More importantly, it's rare that coaches survive a regime change above them, with GM Ron Francis being pushed aside by new owner Tom Dundon just last week.
Alain Vigneault, N.Y. Rangers: Vigneault was reportedly on the way out in October and many are wondering whether New York's stated rebuild will result in a philosophy change behind the bench. The fact that the Rangers have been the eighth best team in the NHL (5-2-2) since trading Rick Nash seems to be in Vigneault's favour in New York.
Question Marks: Doug Weight (N.Y. Islanders), Guy Boucher (Ottawa), Phil Housley (Buffalo) and Ken Hitchcock (Dallas).
In October, we listed 13 head coaching candidates, most of whom have NHL experience. More interestingly is the list of coaches on the rise as potential NHL head coach material.
THE UP-AND-COMERS
Drew Bannister, Sault Ste. Marie (OHL) head coach: Bannister is drawing attention for his work with the Greyhounds, the top team in the OHL this season. He wins, but the former NHL defenceman also has a relatability factor that is potentially interesting at the NHL level for his playing experiences in Finland, Russia, Germany and England.
Dominique Ducharme, Drummondville (QMJHL) head coach: Aside from his Memorial Cup win with Halifax, Ducharme has guided Team Canada's pressure-packed world junior entry to gold and silver medals in back-to-back years, with that silver decided by a shootout. Pretty good.
Sheldon Keefe, Toronto Marlies (AHL) head coach: Keefe's road back to the NHL as a coach has been long and deliberate, starting with the Jr. A Pembroke Lumber Kings to OHL Sault Ste. Marie and now with the AHL's Marlies, where he has a .652 winning percentage (not points percentage) in his three seasons with the team.
Jim Montgomery, Univ. of Denver (NCAA) head coach: Montgomery reportedly withdrew his name for consideration from the Florida Panthers' head coaching search last summer after multiple interviews. The former NHL centre led Denver to the NCAA national title last spring and has won two USHL championships - the same league that produced Jon Cooper.
Bob Motzko, St. Cloud State (NCAA) head coach: Motzko is known in these parts for his work behind the bench with Team USA at the World Junior Championship. He was just named NCHC coach of the year and his personality certainly commands a presence that could allow him to become just the third coach to make the jump from college to the NHL after Hakstol and Herb Brooks.
Todd Nelson, Grand Rapids (AHL) head coach: The Oilers played well under Nelson in his 46-game run as interim coach in 2015 before McLellan was hired. Last summer, Nelson guided the Griffins to the Calder Cup, making him the third person ever to win it as a player, assistant and head coach.
Todd Reirden, Washington associate coach: Reirden, 46, may be nearing a promotion with the Capitals since Barry Trotz is in the final year of his deal and there has reportedly been little in the way of extension talks. Reirden was promoted to associate coach in 2016 and the Caps reportedly blocked him from interviewing for the Sabres and Panthers vacancies last year.
D.J. Smith, Maple Leafs assistant coach: Mike Babcock's vocal assistant, Smith, is rumoured to be on the radar of multiple teams, as he looks to potentially make the same jump as Phil Housley and Bob Boughner did last summer from assistant to first-time NHL boss. Smith was previously head coach of the OHL's Oshawa Generals for three seasons.
Honorable mention: Rikard Gronborg, Swedish National Team head coach; Jukka Jalonen, Jokerit (KHL) head coach and Finnish national team head coach; Kris Knoblauch, Philadelphia Flyers assistant coach; David Quinn, Boston Univ. (NCAA) head coach; Mike Van Ryn, Tucson (AHL) head coach.
Contact Frank Seravalli on Twitter: @frank_seravalli