Replay continues to be a contentious issue for CFL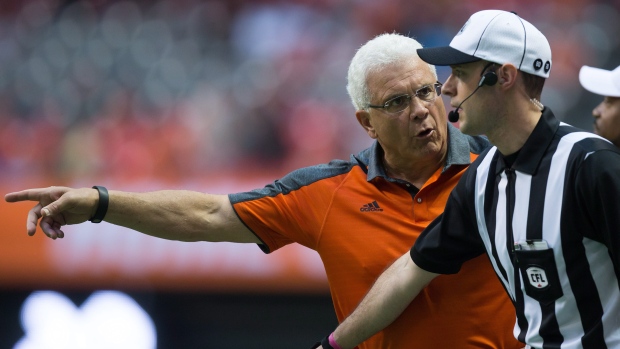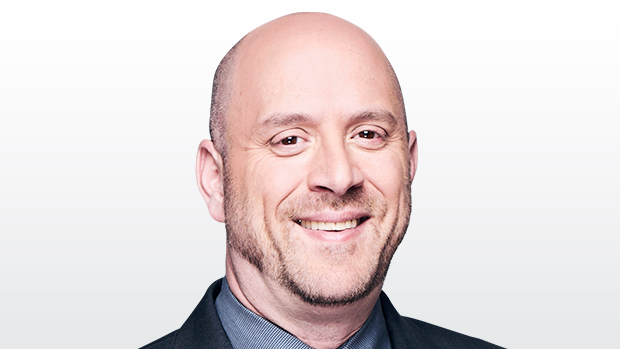 To understand the path the Canadian Football League has travelled when it comes to officiating, you have to go back to a playoff game between the Hamilton Tiger-Cats and the Montreal Alouettes in November of 2013.

Trailing by three points late in the game, Montreal quarterback Troy Smith's pass to the end zone for Duron Carter fell incomplete after Hamilton defensive back Evan McCullough clearly made contact with Carter before the ball arrived.

There was no flag on the play. The Alouettes settled for a game-tying field goal, went to overtime and lost. A few days later, the league admitted the mistake and apologized.

That play became the catalyst for the CFL to go where no league had gone before, introducing the right for coaches to challenge defensive pass interference calls for the 2014 season, giving its high-tech command centre at the league office in Toronto the ability to overrule on-field judgement calls.

Some called it a great innovation. Others saw it as opening Pandora's box. Four years later, it's still a direction that splits opinion among those within the league.

"I'm all for turnovers and touchdowns being reviewed. I think that's important because those are game-swingers," said Edmonton Eskimos GM Brock Sunderland. "Other than that I think it's become too much. And I disagreed with the fact that we were always trying to be the leader in sports. It's a good game … I get so sick of people saying the CFL should be innovative."

Sunderland's is just one of many viewpoints on the CFL's great experiment. Opinion is widely split about how much command centre review should be used, when it should be used and when it shouldn't.

The league has expanded the use of review on judgement calls to now include offensive pass interference, roughing the passer, illegal contact on a receiver and called illegal blocks on returns.

"I like the fact that replay is a part of the game," said Calgary Stampeders general manager John Hufnagel. "I just don't want it to be too big a part of the game."

And therein lies the biggest challenge when it comes to replay.

It's clear the league's aggressive approach to replay struck a tipping point early last summer when a mid-season intervention became necessary.

With teams able to use as many as three challenges per game, coaches began using them not just to overturn incorrect calls, but also to search for possible penalties that might negate plays that went against them.

If the opposition made a big offensive play, why not toss a challenge flag and ask the command centre to look for illegal contact on a receiver? Give coaches a low-risk, high-reward tactic and they're going to use it.

The problem is the games slowed to a crawl.

Among the viewers who found the game unwatchable was new commissioner Randy Ambrosie, who rallied his troops to make a mid-season rule change that restricted coaches to just one challenge per game.

"We went too far, too fast," said Ottawa general manager Marcel Desjardins. "There's a fine line."

Under Ambrosie's direction, the importance of getting a call right has to be balanced against something called "game flow," a topic that soared to the top of his priorities last summer and has remained there ever since.

"It's clear that replay really impacts the flow of the game from a player, coach or fan perspective," said CFL senior director of officiating Darren Hackwood. "It's all the same and they don't want these negative stoppages. It impacts the officials too, everybody. It's a balance between using replay for its intended purpose and limiting it so we're not impacting the game flow."

One option the league's rules committee is expected to discuss in March is allowing the command centre to correct some officiating mistakes without there needing to be a challenge and subsequent delay.

For example, should the command centre spot an obvious situation where a receiver is ruled in-bounds when replay clearly shows he is out, should it be allowed to overrule the call on the field without a team needing to burn its only challenge?

Whether the league goes in that direction or not, it appears that the change to one challenge per team – which felt like a stopgap measure when it was instituted last summer – is here to stay, apparently supported by a majority of general managers and head coaches.

"The appetite to have more challenges is really not there, I don't think," said Hackwood, "But we'll see where this discussion takes us at rules committee."

Though reducing the number of challenges per game solved or significantly softened the impact of many concerns about replay, there is no shortage of other issues.
One of those has to do with accusations that the command centre is prone to overstepping its mandate of correcting egregious and indisputable on-field mistakes, and instead is using its slow-motion television screen to make its own judgement calls.

"We've been a huge proponent of [replay] but it was always with a very strong backdrop and premise that the challengeable plays, to be overruled there was to be complete black-and-white incontrovertible evidence … the real low-hanging fruit plays that everybody in the stands saw, everybody [watching] on TV saw," said Hamilton vice-president of football operations, Kent Austin.
"Not a 60/40 scenario … it was never, ever discussed in that regard. I think what happened is we got away from that mandate and we started to officiate the game from the booth and it was never intended for that purpose."

There were certainly instances where that standard of indisputable evidence was not met, and yet non-calls on the field were overturned, including one that went against the Ticats in a late-September game against the Toronto Argonauts that resulted in a league apology.

"I still believe that the system is more than salvageable. I think it can be a real plus for helping the quality of the game on the field," Austin said. "As long as we adhere to that mandate and then the personnel charged with carrying out that mandate are constantly cognizant of that and have the skill set to carry it out and are unselfish in the process in all regards."

To help maintain the standard, the CFL last season assigned former CFL player Rob Crifo to work some games with the command centre official as a second set of eyes. More former players are likely to be used in that role this coming season.
During his recently completed 10-city road trip, Ambrosie said the league is considering having on-field officials rotate through the command centre, as a measure of developing consistency between on- and off-field officials.

Of all the judgement calls reviewed by the league's command centre, none is as controversial as illegal contact on a receiver since it often appears to have no bearing on the outcome of a play and is the no. 1 tactic of coaches who use the challenge flag to "fish" for a penalty.

For example, when a quarterback drops back, looks to his right and releases the ball in that direction, should a coach be able to challenge the command centre to find illegal contact on a receiver on the opposite side of the field? Some coaches have been successful at doing just that.

"I don't like it," said Montreal general manager Kavis Reed. "Being on the other side of it, you hear it … 'make sure you're watching the backside of the play'... Sometimes you may design things that may allow you to have that opportunity to get an illegal contact. And in the spirit of the game, you want to let the game be pure and between the lines, instead of strategically trying to create penalty situations."

But others caution that it's wrong to dismiss the significance of an infraction by automatically concluding it had to impact on the play.

Should the command centre be empowered to determine whether an infraction had any bearing on a play? That's going to be a slippery slope to some.

"That infers that we understand schematically what the quarterback is asked to do on that given play," said Austin. "A quarterback might, by rule, initially look to that side of the ball and a guy is getting grabbed and clutched and pulled to the ground and he spins his hips real quickly and goes to his secondary read or whatever. So there's so much context and nuance to it that we've got to be careful. I think those things could be mitigated by the implementation of the rule, how many challenges you get, what's at risk, those types of things …"

While there may be a push to remove illegal contact on receivers from the list of calls that can be challenged, there are those who will argue that it establishes an effective deterrent to defenders clutching and grabbing throughout a game. It's argued that it effectively forces players to respect the rules, knowing their infractions may be spotted from above by the command centre.

"It's a big conversation for us at rules committee ... if you look at video of our game 10 years ago, the clutching and grabbing ... it's significantly different and that call, I think, has something to do with it," said Hackwood.

There will certainly be no shortage of discussion in March when the CFL rules committee tries to determine how to tweak a system was bound to divide opinion from the moment it was introduced.

And having retrenched via an intervention last summer, the question is: Where will it go from here.