Researcher sheds light on exam of former NHL player Todd Ewen's brain
When Dr. Lili-Naz Hazrati heard through media reports that former NHL player Todd Ewen had died hours earlier, the neuropathologist turned Internet sleuth. TSN's Rick Westhead has more in his latest column.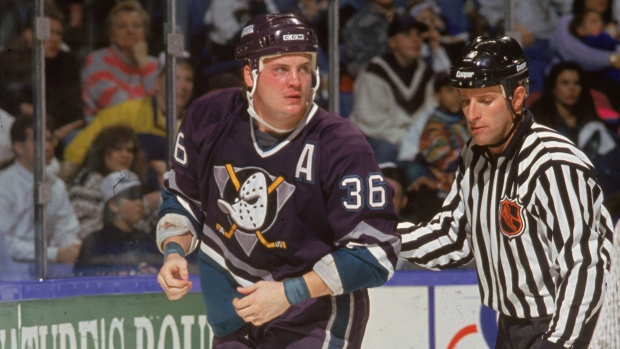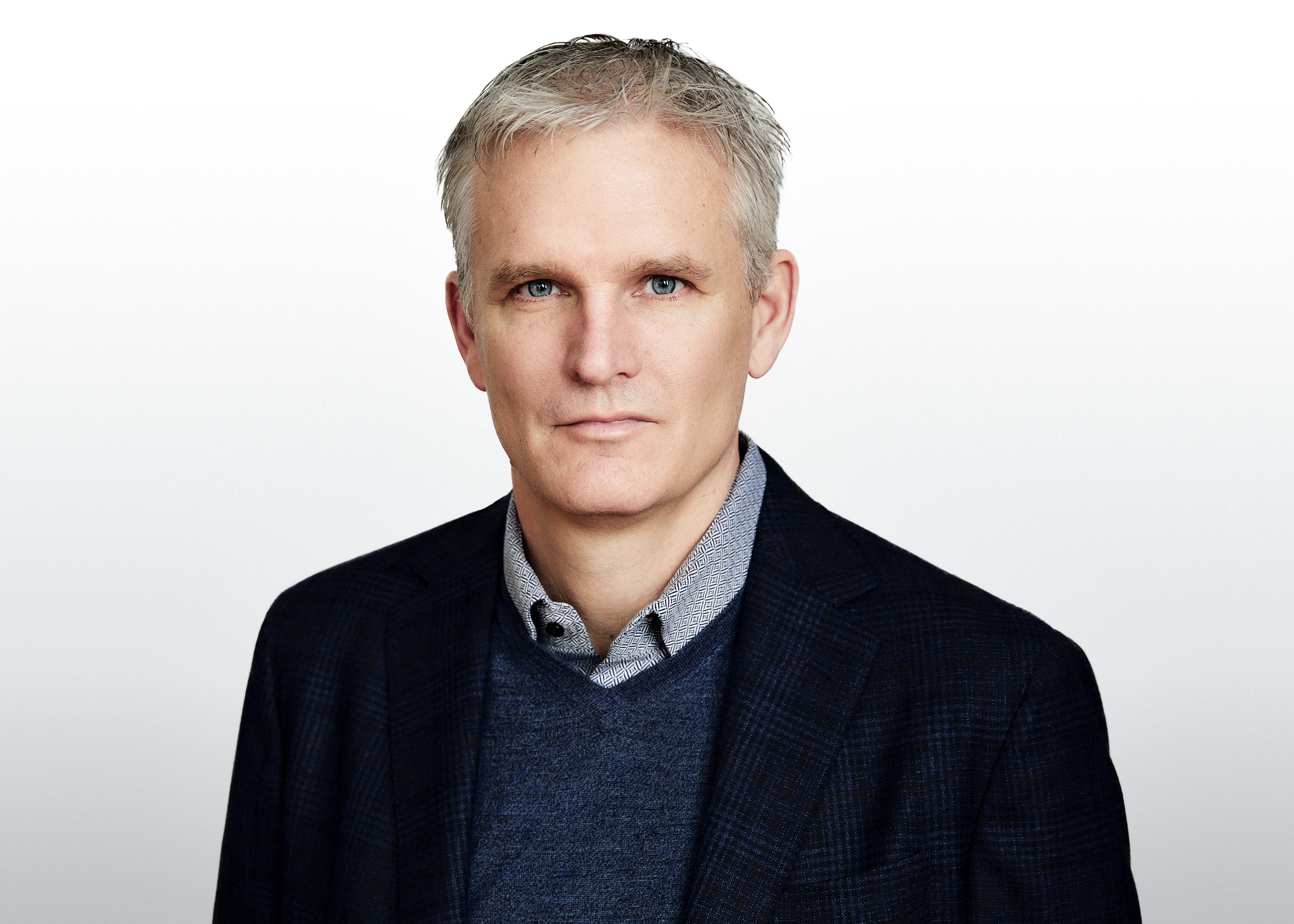 When Dr. Lili-Naz Hazrati heard through media reports that former NHL player Todd Ewen had died hours earlier, the neuropathologist turned Internet sleuth.
Hazrati went online and began scouring home phone listings in St. Louis, where Ewen lived with his wife Kelli.
A day later, Hazrati reached Kelli Ewen's brother and made her pitch. Hazrati explained that she was a researcher in Toronto with the Canadian Sports Concussion Project and that she was calling to ask the Ewen family to consider donating his brain to science.
"It's a pretty big thing to ask of a family going through such a horrible time," Hazrati said.
In hopes of eliminating the mystery around brain donations, and to highlight the usefulness of examining the brains of athletes such as Ewen post-mortem, Hazrati agreed to explain what happened after the former NHL player's family agreed to donate his brain.
Ewen, who was 49 when he died on Sept. 19, 2015, reportedly of a self-inflicted gunshot, was the seventh former NHL fighter to die in the previous five years. Three of those fighters' brains — those belonging to Bob Probert, Derek Boogaard and Steve Montador — all showed signs of the brain-withering disease chronic traumatic encephalopathy (CTE).
Ewen accumulated 146 fighting majors and 1,911 penalty minutes in 518 regular-season games and was a member of the Montreal Canadiens' 1993 Stanley Cup-winning team.
While Probert, Boogaard and Montador all publicly battled demons, Ewen seemed to have made a good transition to retirement. He was a father of three, had a grandson, a happy marriage and was financially stable, James Mirtle of The Globe and Mail reported in an October 2015 story.
During his 11 NHL seasons, Ewen wrote and illustrated children's books, including the story of Hop, "a frog who dared to be different," The Globe reported.
Hazrati said it took about two days to finalize plans with the Ewen family and a local hospital in St. Louis, where doctors agreed as part of their autopsy to remove Ewen's three-pound brain, pack it in a bag of preserving fluid and protective Styrofoam container, and send it via FedEx to Hazrati's lab at the Hospital for Sick Children in Toronto.
She carefully unpackaged Ewen's brain and examined it.
Hazrati first used a large knife to slice the brain into five one-centimetre strips. She bathed the pieces in preserving fluid and took photos.
Those pieces were placed in plastic cases. Wax was poured over the pieces, and when the wax hardened, the pieces of brain against were cut, this time into sections six microns wide.
At that point, Hazrati was able to use coloured dye to stain the pieces of brain to see whether there was an abnormal buildup of tau protein, an indication of CTE.
Hazrati said there was none, and last month, when she finished the exam of Ewen's brain, she called his widow Kelli to share her test results.
"Kelli was upset," Hazrati said. "I've talked to her numerous times over the past months and she and the family had been expecting that there would be CTE."
According to a release on the autopsy from the Canadian Concussion Centre, although Ewen suffered from memory loss, chronic body pain, diabetes and depression prior to his death, his brain showed no sign of any neurodegenerative disease.
"Every time it was announced that a fellow player had CTE, Todd would say: 'If they had CTE, I know I have CTE.' He was terrified by the thought of a future living with a degenerative disease that could rob him of his quality of life, and cause him to be a burden to his family," Kelli Ewen said in the release.
"We were very surprised by the results as we were sure Todd must have had CTE. We hope that anyone suffering from the effects of concussion takes heart that their symptoms are not an automatic diagnosis of CTE. Depression coupled with other disorders can have many of the same symptoms as CTE."
The fact that there was no CTE should not be used to disavow a link between concussions and the disease, Hazrati said.
There's a link between smoking and cancer, but not all smokers get cancer, several researchers studying brains have argued.
"It's a fair comparison," Hazrati said, "but another lesson to take away here is to remember that not everyone who has a concussion will get CTE."
The Ewen analysis brings the total of brains studied by the Canadian Concussion Centre to 20, with roughly half showing signs of CTE or the presence of another neurodegenerative disease.
"What I hope is that people who have concussions won't kill themselves because they think they have CTE," Hazrati said. "We're still in the very early stages of understanding this disease."
With that, Hazrati returned to the autopsy room at the Hospital for Sick Children.
The brain of another former athlete had arrived for examination.