Roster continuity a talking point with CFL free agency looming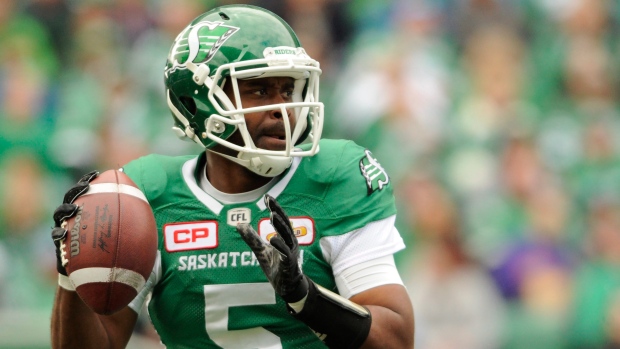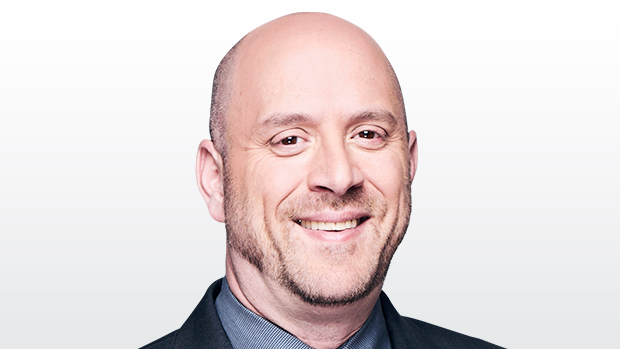 At the end of November, the Canadian Football League published its list of pending free agents for the upcoming off-season. That list included 209 names, more than half the number of active roster spots (414) among the league's nine teams.

It's a clear illustration of the significant challenges CFL general managers face on an annual basis to keep continuity on their rosters and satisfy players who often expect a substantial raise when their existing deals expire.
By the time free agency opens this week, far fewer players will actually hit the open market. But in a league where fans complain about the high degree of roster turnover (it has come up several times during commissioner Randy Ambrosie's cross-country tour this month), there are those who would love to see a little less true free agency across the CFL.

"I think it's bad for our league, to be honest," said Ottawa general manager Marcel Desjardins. "There's just no continuity for everybody year to year. And I'm looking at it from my perspective. I can't imagine it from a fan's perspective. You can't identify with guys for more than one year.

"Just from the perspectives of continuity and cost certainty for the following year, I don't like it."

There are two issues that come up when CFL coaches and general managers discuss free agency.

The first has to do with the introduction of one-year contracts for veteran players, which was introduced as part of the collective bargaining agreement signed in the spring of 2014. Prior to that, all CFL contracts were for a minimum of two years. But with the introduction of one-year deals, players are able to weigh their options on a year-by-year basis, boosting the number of free agents each off-season and creating a headache for GMs.

"It seems now, with the one-year contracts, it's become more of a transient league, with more journeymen bouncing from team to team," said B.C. Lions general manager Ed Hervey. "I would say that's been good and bad for the players. As far as managing a team, I believe multi-year contracts are good to build your team and give the fans players they can relate to and get to know – players in the community you know will be there for years to come."

Getting the league to agree to one-year contracts for veteran players, however, was an important win for the CFL Players' Association (CFLPA) in the last round of bargaining and is something they aren't expected to surrender easily when talks begin on a new CBA next spring.

The players see the one-year contracts as providing a measure of fairness since multi-year deals in the CFL are not guaranteed, giving certainty only to the teams while players still exist on a year-to-year basis.

For example, while a player signing a three-year contract with a team is contractually obligated to that franchise for the length of the deal, the team can cut him and walk away at any point. Given that dynamic, many players choose to play on one-year contracts, knowing that a good season puts them in position for potential a pay raise, whether they change teams or not.

"It allows players to perpetually get their market value, so it just makes a lot of sense from a players' perspective," said Brian Ramsay, executive director of the CFLPA. "Look at how many guys are released in the off-season. So even when you sign a two- or three-year deal, is it really a two- or three-year deal? So why not do a one-year deal?"

Ramsay insists the high rate of roster turnover has more to do with the way the teams operate than the players' desire to hop from place to place.

"Players are more than willing to commit to a city and a team if the team will commit to them," Ramsay said. "If a player has the opportunity and the comfort to stay, I don't know many that wouldn't commit to stay. But there isn't any commitment from the teams."

The other issue teams have with free agency has to do with the Canadian draft and the fact that rookie Canadian players can sign either two- or three-year contracts, after which they're eligible for unrestricted free agency.
Teams argue that most players coming from Canadian universities require two or three seasons of development before being able to have impact at the professional level. So a team can pick the right player, spend two or three seasons developing him, and then watch him move on just as he's starting to scratch his potential.

"The NFL has a four-year [rookie] minimum so your draft pick has to stay for four years, and after three years you can renegotiate," said Toronto Argonauts general manager Jim Popp. "I would like to have that kind of deal because most of the Canadian kids you draft, you have to develop them. Overall, I would say I wish the draft pick rules were different."

Even Canadian players taken near the top of the draft from NCCA schools are rarely ready to contribute right away. For example, the last two first-overall picks – offensive lineman Josiah St. John of Saskatchewan and Winnipeg tackle Faith Ekakitie, both from big-time U.S. programs – have had minimal impact on their teams thus far in their careers while time ticks of their contracts towards unrestricted free agency.

Desjardins points to the example of running back Kienan LaFrance, an Ottawa draft pick who carried the ball just 43 times in two seasons with the Redblacks, then exited via free agency to a much bigger payday with Saskatchewan.

"There's no doubt about it … Kienan LaFrance is a pretty good example," said Desjardins. "He didn't want to sign for more than two years because thought he could get the golden pot [via free agency] at the end of the rainbow ... But we invested in him for two years."

Many CFL teams would like a form of restricted free agency, as exists in the NFL, where teams have the right to match salaries to retain players leaving their first contracts, especially Canadian draft picks.

In a league with so much free agency and where many of the best players are managed by a relatively small number of player agents, CFL free agency is known to be rife with conversations and tampering before the official start of free agency, which this year is noon Eastern on Feb. 13.

Hervey, who was once fined when he was GM in Edmonton for making contact with a player prior to the opening of free agency, has been pushing a solution similar to that used in the NHL and NBA.

In both of those leagues, teams are allowed to reach out to pending free agents for a period before the free-agent market opens.

"I strongly believe there should be an opportunity for teams to have a window to speak with pending free agents," said Hervey. "If you made it a week from the start of free agency to give every team an opportunity to talk, to get to know the players, interview and find out what they're about.

"It makes you feel more comfortable knowing you're investing in someone you get to know. We wouldn't invest $20,000 in a stock we don't know, but when it comes to bidding on players we're forced to do that in free agency. We're supposed to rush to the phone and talk to someone we only know from film and they want $40,000 or $50,000 and we're expected to sign the cheque."