Schenn brothers split up after trade
After parts of four seasons as teammates, Luke and Brayden Schenn are heading to opposite coasts again, TSN Senior Hockey Reporter Frank Seravalli writes.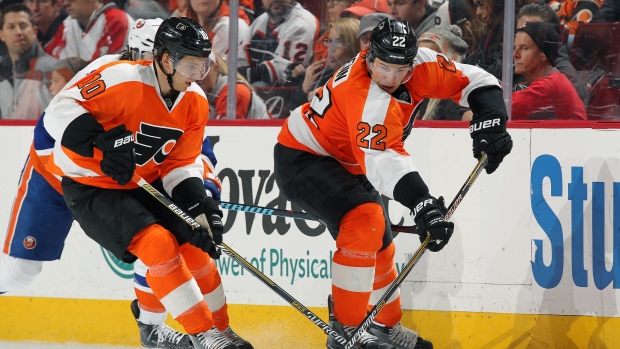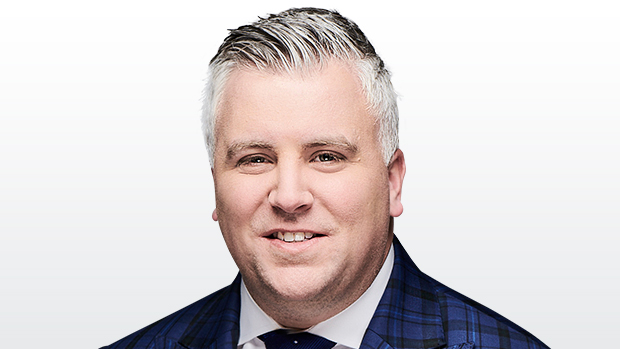 Luke and Brayden Schenn drove to the airport together on Wednesday, bags packed for the Flyers' trip to Minnesota. They had an idea it might be their last carpool.
After days of rumblings, Luke received word from his agent Tuesday night that a trade to Los Angeles was nearly complete.
They were just awaiting final confirmation - which came shortly before the Flyers' charter took off, leaving Luke behind.
After parts of four seasons as teammates, the Schenn brothers are heading to opposite coasts again, the first NHL brother duo broken up by trade in 14 years. Luke was packaged with Vinny Lecavalier to the Kings in exchange for prospect Jordan Weal and a third-round pick.
"I don't think you realize how good it is until it's actually taken away from you," Brayden told the Flyers' website. "For us to have a chance to experience playing in the NHL together was obviously a dream come true for both of us."
Many brothers have been teammates over the years – the Brotens, Benns, Bures, Hatchers, Howes, Niedermayers, Staals and Sedins to name a few - but rarely have they been sent their separate ways via trade. The last occurred when the Panthers moved Jeff Norton to the Bruins on March 19, 2002, leaving brother Brad in Florida, according to Jen Conway (aka @nhlhistorygirl).
The truth is, teams never really know how the remaining sibling will respond and play. The Schenns may even be closer than typical brothers: They are best friends. They lived in the same condo building in Philadelphia, drove to the rink together and went for dinner most nights at home and on the road. When they weren't teammates, they spoke on the phone every day.
Their unique bond is one reason why sources said Hextall was listening to offers on the Schenns as a package deal - but their combined salaries limited potential fits.
There isn't a hint of lingering animosity after the deal. Both brothers realized a change of scenery might've been best.
"I think we both knew all along there was a possibility of a deal happening," Luke said via phone Wednesday night. "We knew I probably wasn't going to re-sign in Philadelphia. To play with Brayden was a special thing, something we never took for granted. We had a lot of fun."
Luke, 26, is low-risk depth option for the Kings and a pending free agent. There will be considerably less focus on him than in Philadelphia with no James van Riemsdyk trade comparison to live up to. He won't be miscast by Darryl Sutter, expected only to bring an edge and his steady self. He has seven points in 29 games this year.
Hextall said Luke will "fit like a glove," the way the Kings are built and the way they play.
"We've lost a physical element there that I think is showing up," Kings GM Dean Lombardi told reporters. "We see a lot of Matt Greene in Luke…it's a chance for him to come in here and be himself and not have the pressure of being the top guy."
For the Flyers, the deal clears a logjam on defence, and allows for greater roster and salary cap flexibility even though they are retaining half of Lecavalier ($4.5 million) and Luke's ($3.6 million) salary-cap hits.
Lecavalier, 35, was a healthy scratch for 31 games this season and collected one assist in the seven games he did play. Armed with a no-movement clause and high cap hit for the next two years, Lecavalier seemed immovable - but the Kings apparently view him as a third-line centre. Whether he can keep up in today's NHL remains to be seen.
Luke called the fit "perfect" - and admitted he was a little surprised to be heading to a top-end team. Last week, after the Flyers lost in L.A., Luke said his teammates remarked how the Kings were their toughest opponent of the season. After 532 career games, he has only played in one playoff series, a number that figures to change in April.
Luke is expected to arrive in Los Angeles on Thursday morning and could possibly be in the Kings' lineup against the Maple Leafs at Staples Center.
"I'm happy for him," Brayden said. "He's going to L.A., where it's his style of hockey - big bodies over there that play pretty physical. I think he's excited. It sucks you're not playing on the same team in the NHL anymore, but then you kind of realize…he's going to get a good chance on a good team and a fresh start."

I'll Help You Pack
Notable brother duos broken up by trades in NHL history:
TRADED
FROM
TO
DATE
LEFT BEHIND
Dennis Hextall
Minnesota
Detroit
Feb. 27, 1976
Bryan Hextall Jr.
Jean Potvin
N.Y. Islanders
Cleveland
Jan. 10, 1978
Denis Potvin
Dave Maloney
N.Y. Rangers
Buffalo
Dec. 6, 1984
Don Maloney
Rich Sutter
Philadelphia
Vancouver
June 6, 1986
Ron Sutter
Duane Sutter
N.Y. Islanders
Chicago
Sept. 9, 1987
Brent Sutter
Jocelyn Lemieux
Montreal
Chicago
Jan. 5, 1990
Claude Lemieux
Kevin Miller
Washington
St. Louis
Nov. 1, 1992
Kelly Miller
Darryl Shannon
Buffalo
Winnipeg
Feb. 15, 1996
Darrin Shannon
Source: nhltradetracker.com; @Nhlhistorygirl
Frank Seravalli can be reached at frank.seravalli@bellmedia.ca.