Schultz: Orton won't win games for Bills, but he won't lose them either
So the Buffalo Bills are going to sit EJ Manuel and start Kyle Orton. I suppose it is justified when you look at Manuel's quarterback rating and his body language; EJ did not look confident. You're not going to win because of Orton, but you're not going to lose because of him either.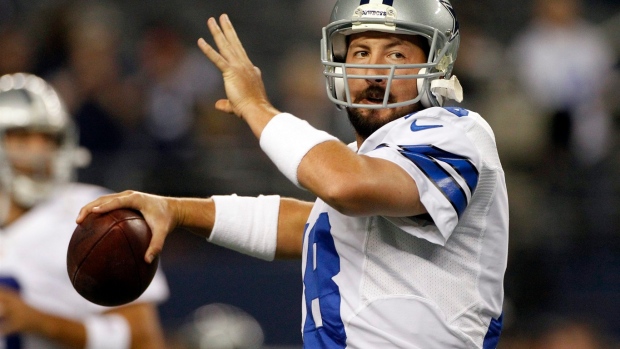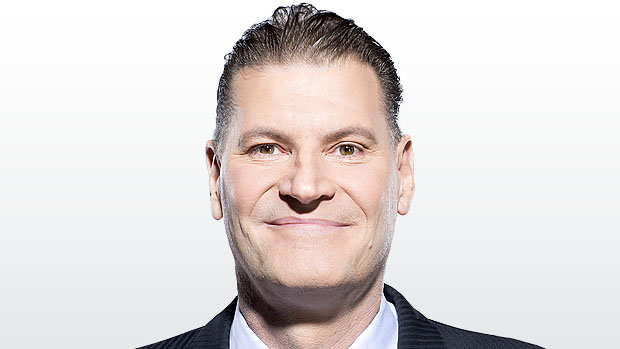 So the Buffalo Bills are going to sit EJ Manuel and start Kyle Orton. I suppose it is justified when you look at Manuel's quarterback rating and his body language; EJ did not look confident. He had a win at Chicago and a dominate win over Miami, but I guess the two losses against San Diego and Houston say more. Still, you are taking a risk with his confidence as a first round draft pick and the only quarterback taken in that round last year. And if you don't live up to those expectations fast, the pressure increases fast. I can't help but think the decision to start Orton is also what the Bills organization sees in practice.
Orton is a highly experienced player that is similar to Alex Smith. You're not going to win because of him, but you're not going to lose because of him either. Against Houston, Manuel had three rookise to work with. Sammy Watkins of course but also Cyrus Kouandjio at guard and Seantrel Henderson at tackle. To start one rookie is a risk, to start three says we are building for the future. Orton will do a good job in Detroit come this Sunday but I still think Manuel is the future.
In Jacksonville the Jaguars have a long way to go but Blake Bortles has a confidence about him that is unique. Similar to Teddy Bridgewater in Minnesota. You can tell if a player "has it" early and both Bortles and Bridgewater "have it." The difference between the two may be durability. Bortles is a big man in features and Bridgewater not so much.
In Philadelphia, I understand that points are everything but when you lose a game to the 49ers and the time of possession is 17:43 to 42:17; that can't happen again. Not much of an idea what the Eagles offensive staff was thinking the final two plays of the game as I thought the play calling was illogical. I really like Nick Foles as a quarterback but he is going through a different type of test right now. Last week it was a cheap shot by Washington Redskin Chris Baker and on Sunday it was the entire defence of San Francisco. Foles got beat up the last two weeks and with a game pending against St Louis it will be interesting to observe his confidence. Everything went so well last year for Foles, not so much these last two weeks.
In Carolina, as much as it was the Panthers and Ravens it was also Steve Smith. Now I realize that Carolina released him for salary cap reasons and age, and I realize at 35 he is playing like he is 25. But it sure would have been nice instead of talking about how Carolina did him wrong, also mentioning how they also did him right. Smith was a third round, 5'9 receiver and made millions of dollars and lived a football superstar life; because of the Carolina Panthers.
In Green Bay there was not one punt in the Packers 38-10 win. I will never underestimate Aaron Rodgers again. To me he may have the best arm ever in football and when he finds his grove it is spectacular to watch. A good set of receivers can make a quarterback look good but with Rodgers he makes everyone look good. He said relax and he was right.
As for the Cowboys, I would not want to be Houston come Sunday. Really good observation by Cris Collinsworth about how the present Cowboys look a lot like the great Cowboy teams of the 90s: solid offensive line, DeMarco Murray as Emmitt Smith, Dez Bryant as Michael Irving and Jason Witten as Jay Novacheck. The Cowboys of the 90s were pretty simple in their approach to winning football and the Cowboys of the present are pretty simple too: Establish the line of scrimmage with Murray and go from there.
The pass rush and defence is better than expected and remember they lost their best individual player in Sean Lee at middle linebacker before the season started. The big test will be October 12th when they travel to Seattle. If they win in Seattle, then they are for real.
And finally, Monday Night Football, New England at Kansas City. The game looked like the Sunday night game in Dallas. One team, Kansas City, executed at an extreme level and the other team, New England, struggled in every quarter. Over 300 yards of offence was remarkable for the Chiefs and when the Chiefs' next opponent, San Francisco, watches that video, they better be prepared. At the start of the season Peter Kingssaid Jamaal Charles was the best running back in football. I like Marshawn Lynch but the argument for Charles has its merit. If there is a stadium advantage in NFL football, CenturyLink Field in Seattle is No. 1, but Arrowhead is the next best.
Very surprising to see a New England team start two rookies on the offensive line, in that atmosphere a challenge for any player, for a rookie even more so. One other observation: I saw New England players slipping all over the field all game; Chiefs players almost none. It may only be Week 5 coming up but with the Patriots playing the undefeated Cincinatti Bengals on Sunday Night they easily could be 2-3. I've never seen the Patriots dominated quite like that before, how they respond will be interesting to watch. I've never seen Tom Brady taken out of a game with 10 minutes to go. How he responds will be interesting to watch too.