Schultz's Week 13 picks: Bills will hang tough
TSN Football Expert Chris Schultz believes the Buffalo Bills will be able to keep things close with the New England Patriots in one of the most important games of the season.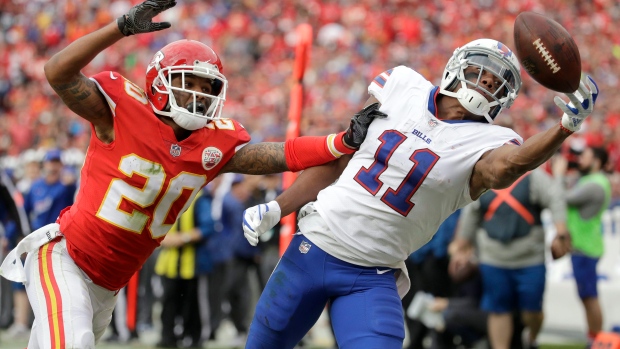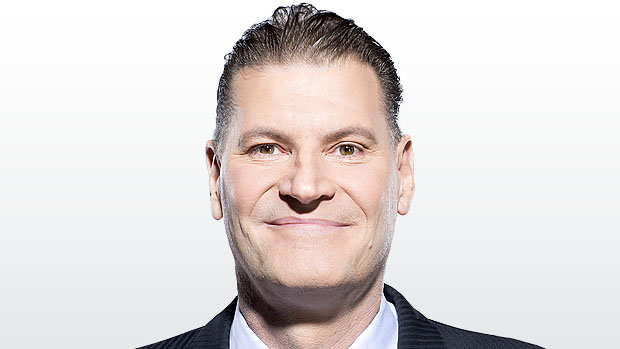 TSN Football Expert Chris Schultz returns with his weekly NFL picks every Thursday.
Locks Of The Week
Washington (+1.5) @ Dallas
The Cowboys are in trouble. Dallas has been held to an average of 7.3 points per game over its last three contests without running back Ezekiel Elliott. The Cowboys have also allowed an average 30.6 points per game over that span. The lack of an explosive rushing threat has allowed opposing defences to focus on slowing down quarterback Dak Prescott and a passing game that has looked absolutely terrible since losing Elliott. Meanwhile, Kirk Cousins has led Washington to a 2-2 record over its last four games including one-score losses to two NFC playoff contenders in the Minnesota Vikings and New Orleans Saints. The Redskins have a chance to play spoiler in what essentially amounts to a must-win game for Dallas on Thursday Night Football. I'll take Washington for the upset.
Buffalo (+8.5) vs. New England
This is one of the most important games of the season for the Bills for more reasons than one. First, Buffalo needs a win to move one step closer to contending for an AFC Wild Card spot. Second, the Bills could gain a significant amount of confidence by competing with one of the best teams in the NFL. Tom Brady is 26-3 all-time versus Buffalo. Brady has thrown 66 touchdowns compared to 20 interceptions in his career against the Bills. New England has held each of its last seven opponents to 20 points or less so the Buffalo defence will need to step up in order to keep this game close. I think the Patriots win this game, but the Bills keep it close and cover as home underdogs.
Minnesota (+3) @ Atlanta
One of the most highly anticipated matchups of Week 13 could turn out to be a classic with Minnesota's outstanding defence matched up against a Falcons offence that is loaded with talent. The Falcons have averaged 31.6 points per game over the course of three consecutive wins. Can the Vikings slow them down? Minnesota will have the benefit of an extra few days to rest and prepare following a Thanksgiving Day win over the Detroit Lions. Case Keenum has been excellent and as long as he continues to perform at a high level the Vikings will be tough to slow down. Minnesota is getting three points on the road in a game they could very well win straight up. I'll take the Vikings to at least keep it close in a potential NFC playoff preview.
Philadelphia (-5.5) @ Seattle
The Eagles have been one of the biggest surprises in the NFL this season. They catch a bit of a break this week with Richard Sherman and Kam Chancellor both out for Seattle's Legion Of Boom defence. One underrated aspect of the Philadelphia's offence I have really appreciated is the play of Halapoulivaati Vaitai at left tackle since Jason Peters went down. The transition has been almost seamless as Vaitai has been excellent protecting the blind side of quarterback Carson Wentz. Meanwhile, the Seahawks pass protection has been a major weakness all season and could be susceptible against a dangerous Eagles pass rush. Russell Wilson has helped mask some of Seattle's pass protection issues with his mobility while throwing for 23 touchdowns compared to eight interceptions. Wilson will have a tough time carrying the Seahawks against one of the most complete teams in the NFL this Sunday. I'll take Philadelphia to win and cover on the road.
Cautiously Optimistic
Tennessee (-7) vs. Houston
The Titans are tied with the Jacksonville Jaguars for the best record in the AFC South heading in to Week 13. The Titans beat Jacksonville 37-16 back in Week 2 and as long as they keep pace with the Jaguars they will have the opportunity to clinch the division when they meet again in Week 17. Tennessee will need better play from quarterback Marcus Mariota in order to win its division. Mariota has struggled with injuries and inconsistent play while throwing just nine touchdown passes compared to 12 interceptions this season. Meanwhile, Houston as a team has been hit hard by injuries to star players like J.J. Watt and rookie sensation Deshaun Watson. As long as the Titans play to their potential this week they should be able to pick up an important win against the Texans at home.
New York Jets (+3.5) vs. Kansas City Chiefs
Remember when the Chiefs were considered a lock in the AFC West? After opening the year with five straight wins, Kansas City has dropped five of its last six to fall to 6-5 on the season. Opponents have scouted the Chiefs offence and figured out how to limit their big-play ability and force them to have to put together longer drives in order score points. Meanwhile, the Jets are coming off back-to-back losses but each of those two defeats came by a single score. New York might not have what it takes to beat the Chiefs at home but they should at least be able to keep it close and cover as road underdogs.
Jacksonville (-9.5) vs. Indianapolis
The Colts could be in big trouble this week after giving up eight sacks in last week's 20-16 loss to the Tennessee Titans. Now they have to go up against a Jacksonville defence that leads the NFL with 41.0 sacks this season. The Jaguars will look to capitalize on a favorable matchup with a chance to wreak havoc against the Indianapolis offensive line. Jacksonville is coming off a tough loss to the Arizona Cardinals. If they are going to bounce back this week then they will need to be better on third down. The Jaguars went 1-for-12 on third-down conversions last week. As long as they improve that number this week they should be able to find a way to bounce back with a big win at home. Jacksonville beat the Colts by 27 points back in Week 7 so I will trust them to cover as a home favorite this weekend.
Detroit (+3) @ Baltimore
Both of these teams are 6-5 heading in to an absolutely crucial Week 13 matchup for each of these sides. Baltimore's defence has been outstanding this year but their offence is still a major question mark as they attempt to hang on to an AFC Wild Card position with five games left on the schedule. Meanwhile, Detroit is coming off its first loss in four weeks but is still just one game back of a playoff spot in the NFC. While the Ravens have relied heavily on their defence and special teams, I will have a hard time trusting Joe Flacco and the Baltimore offence this week. Matt Stafford and company should be able to at the very least keep this game close and cover the three points on the road.
Los Angeles Chargers (-14) vs. Cleveland
With Kansas City in a tailspin, the AFC West is suddenly wide open for the Chargers heading in to Week 13. Los Angeles has won five of its last seven overall to improve to 5-6 and is now just one game back of the Chiefs for the best record in the division. The schedule shapes up nicely for the Chargers as they are home to the winless Browns this week, followed by a home game versus Washington, back-to-back road games against Kansas City and the Jets, and then a home date with the Oakland Raiders in their season finale. Don't look now but Los Angeles could very well be 10-6 and at the top of the AFC West by the time the playoffs roll around. Meanwhile, it's panic time for a Cleveland team that could very conceivably go 0-16 this season. The Browns are coming off four straight double-digit losses and I don't think the return of wide receiver Josh Gordon will be enough for them to turn things around against a playoff contender this week. I'll take the Chargers to win and cover at home.
Oakland (-7.5) vs. New York Giants
The Giants will start Geno Smith on Sunday against the Raiders. While the decision to shake things up at the quarterback position turned a lot of heads, the numbers support the decision. Eli Manning completed more than 60 per cent of his pass attempts for more than 225 yards only once over his last seven games for New York. While it makes sense that the Giants want to evaluate what they have at the quarterback position, turning to Smith doesn't necessarily help them to win now. The Raiders are dealing with some key losses, specifically at wide receiver as Michael Crabtree is suspended for one game and Amari Cooper in the concussion protocol. Oakland could have Cordarrelle Patterson and Seth Roberts as their top two wide receivers against the Giants on Sunday. Still, I trust Derek Carr and the remaining pieces around him a lot more than I trust Smith on the road. The Raiders will cover the spread at home against New York his week.
Los Angeles Rams (-7) @ Arizona
The Rams won the first meeting between these teams 33-0 in a blowout back in Week 7 overseas in London. This week's meeting takes place in the desert but I still like Los Angeles to get the job done. The Cardinals are coming off an impressive win over the Jaguars but there are too many question marks surrounding their offence heading in to a tough matchup this week. Will running back Adrian Peterson deliver a strong performance or will he struggle against the Rams front seven? Can Blaine Gabbert continue to perform at an efficient level or will he struggle to keep pace with Jared Goff and the Los Angeles offence this week? The Rams are coming off a big win over the New Orleans Saints that should provide a confidence boost heading in to the final stretch. I'll take the Rams to win and cover to sweep the season series with Arizona.
Cincinnati (+5.5) vs. Pittsburgh
One week after the Steelers recorded a blowout win over the Titans on Thursday Night Football, they looked very average in a last-second win over the Green Bay Packers. The rivalry between these teams is one of the most intense in the NFL and the Bengals will enter this week with their season essentially on the line at 5-6. Cincinnati will throw everything it has at the Steelers in order to stay alive in the playoff mix and they are getting 5.5-points as a home underdog. Pittsburgh might extend its impressive win streak with big performances from wide receiver Antonio Brown and running back Le'Veon Bell but I think the Bengals keep it close and cover on Monday Night Football.
Risky At Best
Green Bay (+1.5) vs. Tampa Bay
Aaron Rodgers looked pretty impressive throwing some deep passes on the field before Green Bay's Sunday Night Football loss to Pittsburgh last week. Rodgers is eligible to return to practice this week so it will be interesting to see how the Packers handle their quarterback situation. Brett Hundley had the best game of his career when he threw for 245 yards and three touchdowns with zero interceptions against the Steelers last week. Green Bay is 1-4 without Rodgers, but has an excellent chance to get back to .500 with a win over Tampa Bay this week. The Buccaneers are on the road for the third week in a row and they are just 1-5 on the road heading in to Week 13. Tampa Bay allowed the Atlanta Falcons to convert 11-of-14 third-down opportunities last week. It will be on Hundley and company to take advantage this week as slight underdogs at home.
San Francisco (+3) @ Chicago
The Jimmy Garoppolo era gets underway for the 49ers this week in Chicago. Garoppolo has five games to demonstrate that he has what it takes to be the franchise quarterback in San Francisco moving forward. Meanwhile, the Bears have dropped four in a row with rookie quarterback Mitchell Trubisky under centre and a lack of support around him has been a major issue. Chicago will need to upgrade at the skill positions in the offseason in order to provide their young quarterback with more help. This should be a close game so I'll take the 49ers in Garoppolo's debut to cover in a game that could very well be determined by a late field goal.
Denver (-1.5) @ Miami
The Paxton Lynch experiment is over in Denver after one disappointing week as they will turn back to Trevor Siemian again versus the Dolphins on Sunday. Meanwhile, Jay Cutler will be back under centre for Miami after clearing the concussion protocol. Neither quarterback inspires confidence and it doesn't help that the run games have been very average for both teams this season. Denver will also be without cornerback Aqib Talib, who is suspended for one game following his role in an altercation with Crabtree last week, but that might not be the most significant loss this week. The Broncos are still the more complete team of these two so I'll take Siemian to lead Denver to the win and cover on the road.
Carolina (+4) @ New Orleans
The battle for top spot in the NFC South continues this week with the Panthers on the road in New Orleans. The Saints offence has the potential to put up big point totals with running backs Mark Ingram and Alvin Kamara leading an attack that has been that much more diverse this season since it doesn't have to rely solely on the arm of Drew Brees. Meanwhile, Carolina's defence will need to step up this week, particularly when it comes to slowing down Kamara and Ingram in the run game. Cam Newton has another level that he reaches in the Panthers biggest games so I expect him to be at his best in a crucial matchup against New Orleans this week. The Saints should have the slight edge at home but they are giving up four points as home favorites. I'll take Carolina to keep it close and cover in this highly anticipated NFC South showdown.