Schultz's Week 5 picks: Take the Packers on the road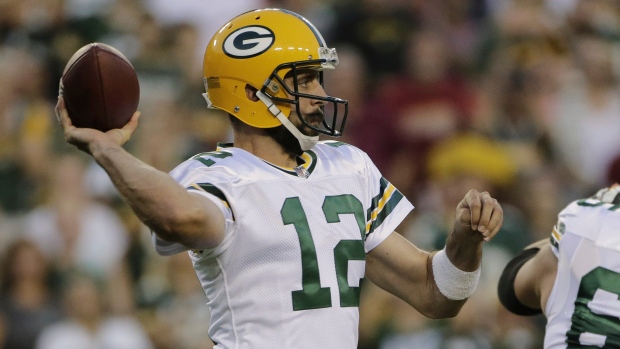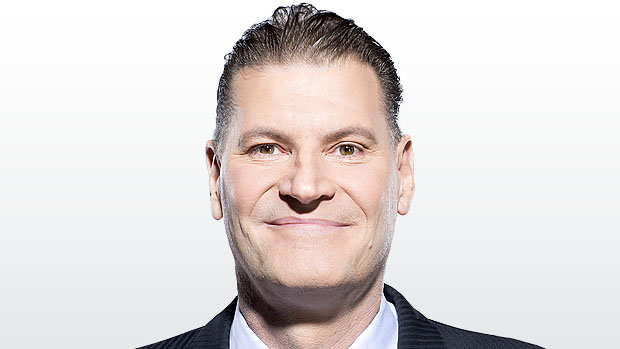 TSN Football Expert Chris Schultz returns with his weekly NFL picks every Thursday.
Locks of the week
Buffalo (+3) @ Cincinnati
The Bengals offence looked rejuvenated in last week's 31-7 win over the Cleveland Browns with new offensive coordinator Ken Zampese calling plays. Quarterback Andy Dalton delivered his best performance of the year, completing 81 per cent of his passes while throwing for 286 yards and four touchdowns. Cincinnati's offence will face a much tougher test against the top-ranked defence in the NFL this week. Buffalo has allowed 17 points or fewer in each of their first four games including last week's 23-17 win over the defending NFC champion Atlanta Falcons. The Bills defensive line could wreak havoc on a Bengals offensive line that lost each of its starting tackles from a year ago, including Andrew Whitworth, who protected Dalton's blindside at left tackle. I think Buffalo is for real. I'll take the Bills to cover on the road.
Baltimore (+6) @ Oakland
Oakland will be without star quarterback Derek Carr for at least the next couple of weeks after he suffered a fracture in his back. That means EJ Manuel will be under centre for the Raiders when they host the Ravens on Sunday. Can Manuel perform at a high level against a good Baltimore defence? I'm not sure about that. The Ravens are coming off back-to-back losses to the Jacksonville Jaguars and Pittsburgh Steelers in which they scored just 16 points combined. Joe Flacco is capable of bouncing back and this has to be the game it happens. Oakland has allowed 15 pass completions of 20 yards or more so far this season so this is an excellent opportunity for Flacco. The Raiders offensive line is considered one of the best in the NFL but they were dominated by the Denver Broncos defence at the line of scrimmage in last week's 16-10 loss. That film will be something the Baltimore defence studies closely this week as they attempt to disrupt Manuel and the Oakland offence. The Ravens cover on the road.
Los Angeles (Pick'Em) vs. Seattle
The Seahawks scored 46 points in last week's win over the Indianapolis Colts. However, their offensive line has had plenty of problems this season and those issues will be amplified against one of the most disruptive front-seven units in the NFL. The Rams have two of the league's best pass rushers in Aaron Donald and Robert Quinn. That tandem has the potential to make life miserable for Seattle quarterback Russell Wilson. Meanwhile, new head coach Sean McVay has completely revamped a Los Angeles offence that ranks first in the NFL with an average of 35.5 points per game. Only Kansas City Chiefs running back Kareem Hunt has more yards from scrimmage than the 596 recorded by Rams running back Todd Gurley through the first four weeks of the season. The ability to pound the rock with Gurley has taken a lot of pressure off of second-year quarterback Jared Goff, who ranks third in NFL passer rating behind only Alex Smith and Tom Brady. Goff has completed 66.7 per cent of his passes for 1,072 yards and seven touchdowns with just one interception. Los Angeles has won each of its last three at home versus the Seahawks. A confident Rams team will extend that streak on Sunday in a key NFC West showdown.
Green Bay (+2) @ Dallas
Logic tells me Dallas won't lose back-to-back home games, but this is a tough matchup for the Cowboys. With defensive tackle David Irving back from suspension and defensive end DeMarcus Lawrence performing at a high level, Dallas will need to generate a consistent pass rush in an attempt to disrupt Aaron Rodgers in the pocket. Green Bay will probably be without its starting offensive tackles Bryan Bulaga and David Bakhtiari because of injury once again this week. Those injuries will leave the Packers vulnerable to pressure off the edge. However, Rodgers has the talent to adjust and the ability to completely change the complexion of a game with one or two plays. Even if the Cowboys establish the run with Ezekiel Elliott in an attempt to win time of possession and keep the ball out of Rodgers' hands, they are still susceptible to big plays. I'll take Rodgers over Dak Prescott as the Green Bay offence takes advantage of an inexperienced secondary for Dallas. Packers win on the road.
Cautiously Optimistic
Tampa Bay (+5) vs. New England
The Patriots are used to playing under the bright lights in prime time, this Thursday Night Football matchup represents an opportunity for Tampa Bay to shine like never before. New England's defence has been an absolute mess this season. The Patriots rank 31st in the NFL with an average of 32.0 points allowed per game. There is no quick fix for the Patriots on a short week. The quick turnaround should benefit the Buccaneers, since they won't have to listen to all of the rhetoric about how the Patriots always bounce back following slow starts. If it comes down to a field goal, and I think it might, I'd feel much more confident with New England's kicker Stephen Gostkowski over Nick Folk for Tampa Bay. That said, the Buccaneers have won six straight at home dating back to last year, so at the very least they should be able to keep this game close. Patriots win, but Tampa Bay covers as six-point underdogs at home.
Carolina (+3) @ Detroit
Carolina and Detroit are both coming off excellent wins. The Lions beat the Minnesota Vikings 14-7 to keep pace with the Packers at the top of the NFC North while the Panthers upset New England 33-30 to move into a tie for top spot in the NFC South. The Carolina wide receivers could be the key to this contest. Kelvin Benjamin is 6-foot-5, while Devin Funchess is 6-foot-4. Their size will make them a tough matchup for the 6-foot Darius Slay and the 5-foot-9 Nevin Lawson. Cam Newton is coming off his best start of the season after completing 75.9 per cent of his passes for 316 yard with four total touchdowns in the win over the Patriots. The Panthers will cover as three-point underdogs on the road.
Tennessee (-3.5) @ Miami
The Titans were embarrassed in last week's 57-14 loss to the Houston Texans. They won't let that happen again this week in Miami. The biggest issue for Tennessee is the health of quarterback Marcus Mariota, who is dealing with a hamstring injury. Running backs DeMarco Murray and Derrick Henry will see heavy workloads this week regardless of whether it's Mariota or Matt Cassel under centre for the Titans. The Jay Cutler experiment hasn't worked for a Dolphins offence that is now 2-for-20 on third down this season. Tennessee bounces back and covers on the road.
Philadelphia (-5) vs. Arizona
The Cardinals are going to need to do a better job protecting Carson Palmer or the 37-year-old quarterback isn't going to be able to finish the season. Palmer has been sacked 17 times and taken 46 hits through Arizona's first four games. Running back LeGarrette Blount adds a physical running style that gives the Eagles offence another dimension and could help them close out a tight game. Five points is a lot, but Philadelphia has looked good under head coach Doug Pederson and that should continue this weekend at home.
Houston (+2.5) vs. Kansas City
The best matchup for Week 5 will feature the undefeated Chiefs on the road against Deshaun Watson and the Texans. Kansas City is the betting favourite, but Watson has played at a high level as a rookie this season while showing the type of poise that should have Houston feeling confident heading in to Sunday. The key to the Chiefs' success on offence is the complexity and schemes designed by head coach Andy Reid, who implements plenty of unique concepts and pre-snap movements to keep opposing defences off guard. Kansas City will face its toughest test this week against a potentially dominant Texans front. Jadeveon Clowney, J.J. Watt and Whitney Mercilus lead a dangerous pass rush that has the potential to disrupt what the Chiefs want to do on offence. Watson reminds me of what Prescott brought to the Cowboys last season, and it will be interesting to see how he performs against a good Kansas City defence. I'll take Houston at home.
Minnesota (-3) @ Chicago
The Bears waited four games before turning to rookie first-round pick Mitchell Trubisky, who will make his first NFL start on Sunday against Minnesota. The Vikings defence will present a tough first matchup for the young quarterback. Minnesota has a strong enough pass rush to consistently generate pressure up front and a deep secondary including safety Harrison Smith, who is underrated in coverage and defending the run. Trubisky is the best option for the Bears at the quarterback position, but don't expect him to lead Chicago to an upset win on Monday Night Football in his debut. The Vikings won't have Dalvin Cook after he tore his ACL, but they have a capable veteran replacement on the roster in Latavius Murray. Minnesota covers as three-point favourites on the road.
Risky at best
New York Jets (Pick'Em) @ Cleveland Browns
This will be an excellent opportunity for the Browns to pick up their first win of the season. It's still early, but no team wants to think about the 2008 Detroit Lions and the potential to go 0-16. Rookie quarterback DeShone Kizer needs to be more efficient and avoid costly turnovers after leading the league with eight interceptions through his first four starts. The Browns have been held to an average of 76.5 rushing yards per game, so they haven't exactly made it easy on their young passer. The Jets are coming off back-to-back wins over the Dolphins and Jaguars and suddenly look better than advertised. Take the Jets on the road.
San Francisco (+1.5) @ Indianapolis
Indianapolis is still waiting on the return of quarterback Andrew Luck, who resumed practicing this week. Luck has the potential to reenergize the Colts offence when he returns, but there is a good chance Indianapolis will be out of the playoff picture by then. Meanwhile, the 49ers are still looking for their first win of the season but each of their past three losses has been by three points or fewer. San Francisco might not win many games this season, but this matchup will be an excellent opportunity to get their first victory of the season.
New York Giants (-3.5) vs. Los Angeles Chargers
The Giants host the Chargers in a meeting of 0-4 teams. New York's last two losses have come by a combined five points after back-to-back double-digit defeats to open the season. Meanwhile, the Chargers have three losses by three points or fewer. Los Angeles has been outscored 34-7 in the first quarter this season, while the Giants have been outscored 24-0 in the opening frame. The team that has the better start could very well come out on top in this game. I'll take the Giants to cover at home.
Jacksonville (+8) @ Pittsburgh
It's been a tale of two teams in Jacksonville this season. The Jaguars have picked up wins over the Texans and Ravens but also imploded against the Titans and Jets. Jacksonville's defence is capable of keeping them in this game, especially with the Pittsburgh offence struggling to move the football through the air early this season. The Steelers are the better team, but I'll take the Jaguars and the points.
Chris Schultz has been a mainstay on CFL ON TSN since 1998. Schultz played left tackle for the Dallas Cowboys from 1983-1986, when he came to the CFL and played nine seasons with the Toronto Argonauts, winning the Grey Cup in 1991.