Scott says All-Star Game status 'up in the air'
Three days after a trade bounced him out of the NHL and across the continent, John Scott said his status for next weekend's All-Star Game is still "up in the air."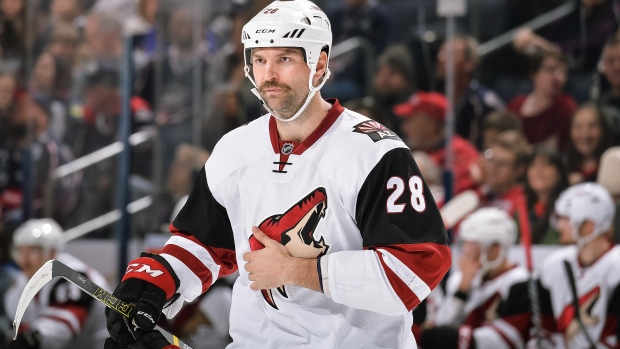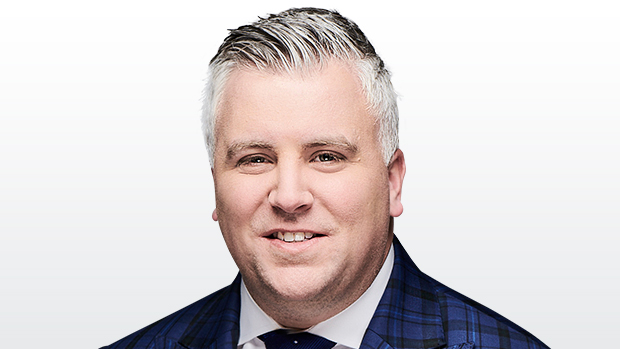 Three days after a trade bounced him out of the NHL and across the continent, John Scott said his status for next weekend's All-Star Game is still "up in the air."
"I wish I had the answer," Scott told the St. John's Ice Caps website. "I haven't really heard from the league or anything, so I don't know what the position is or where anyone stands. It's still kind of up in the air."
Scott, 33, arrived in St. John's, Nfld., on Saturday night and was a healthy scratch for the Ice Caps' game on Sunday. He described the scratch as a chance from the coaching staff to "cool down a little bit."
"Obviously, yeah, it kind of surprised me," Scott said. "I didn't really expect to be on the market, but trades happen."
He was part of a three-way trade on Friday, sent to Montreal with Victor Bartley from Nashville. The Coyotes acquired Jarred Tinordi and Stefan Fournier, while the Predators got Stefan Elliott in the deal.
The Canadiens notified Scott that they have no intention of using him at the NHL level. With Scott voted in as the Pacific Division captain in fan balloting, a move to the Atlantic division — and then the American Hockey League — seemingly ended his candidacy.
So far, the NHL has only said that "the league is evaluating how this trade impacts the Pacific division roster for the 2016 All-Star Game."
Conspiracy theories arose with the trade, given that both the NHL and the Coyotes tried to persuade Scott to bow out of the All-Star Game and give way to one of his more deserving teammates, like Oliver Ekman-Larsson, Max Domi, Shane Doan or Mikkel Boedker.
Coyotes GM Don Maloney scoffed at the notion that trading Scott had anything to do with the All-Star Game. The Coyotes were up against the 50-contract limit and they operate on an internal budget. Moving Scott, who was waived three times previously this season, and his $575,000 one-way contract was an option to kill two birds with one stone — or, three, if you count the All-Star conundrum.
All along, Scott held firm in his decision to attend All-Star weekend. His idea was to "go there with my family, just have some fun and enjoy the show." The prospect of winning $91,000 in the new 3-on-3 tournament format might have also been a motivator for the only All-Star near the league minimum salary.
Instead, Scott's entire world was flipped upside down on Friday. Scott went from Phoenix to St. John's and his wife — due with twins in a few weeks — moved from Arizona back to Michigan.
"I never expected to go to Nashville or any kind of All-Star Game, especially the NHL," Scott said. "It was exciting … I've talked about this probably too much. It is what it is. I didn't want to get voted in that way, but fans voted me in, so I just kind of went with it. It was a big surprise, but I was, yeah, happy with it."
Frank Seravalli can be reached at frank.seravalli@bellmedia.ca.