Sens broker temporary fix with prospect Wikstrand
Three months after bolting training camp, defenceman loaned to Farjestad BK of the Swedish Hockey League, TSN Senior Hockey Reporter Frank Seravalli explains how the 22-year old will get back on the ice and for how long.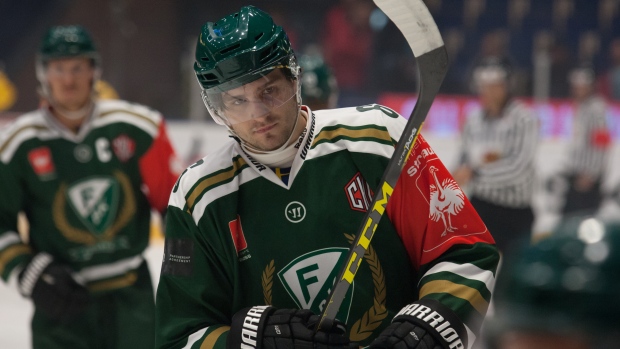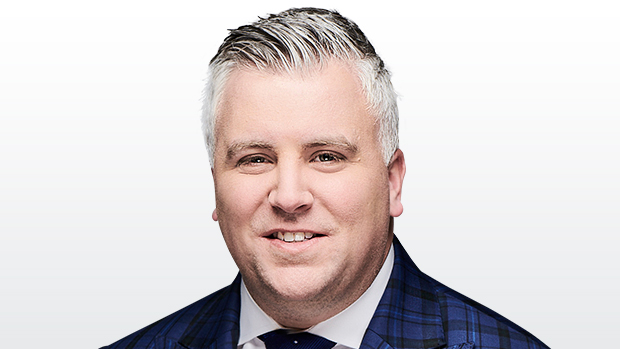 Three months after Senators prospect Mikael Wikstrand bolted from training camp and general manager Bryan Murray said he could "go be a grocery clerk and play in a beer league," an agreement has been reached to get Wikstrand back on the ice again.
Wikstrand, 22, was granted permission by the Senators on Wednesday to play out this season for Farjestad BK of the Swedish Hockey League. Ottawa will retain the defenceman's rights in North America.
Wikstrand told reporters in October that he abruptly left the Senators' camp and returned home to be near his brother, who is battling leukemia. The problem was Wikstrand didn't give the Senators that information.
Murray would have been sympathetic to Wikstrand's request, given his own battle with cancer. But kept out of the loop, the Senators were angry.
"I told him that he can go home and be a grocery clerk and play in a beer league, but he could not play hockey in any shape or form if he doesn't play for the Ottawa organization, and that's the way it'll be," Murray told reporters back on Sept. 25. "I can't stop him from going home, if that's what he wants to do, but he's suspended from playing hockey other than for our organization."
Wikstrand, a seventh-round pick (196th overall) who blossomed in his first season in the SHL with Froluna, had committed to come to North America. The Senators had invested more than $160,000 in Wikstrand in signing bonuses, and untold hours in development and coaching.
"It was a bad decision," Wikstrand admitted to Swedish outlet Varmlands Folkblad. "I'm really sorry about that. I should have brought it up in a more professional way and told them why I wanted to play back home. But I'm a guy who likes to keep things to myself, keep them in the family. Not even my agent knew."
As a result of the suspension, Wikstrand has not played a single game this season — either in Sweden or North America. The decision reached on Wednesday is only temporary, particularly with European regular seasons ending in late February or early March, and it benefits all parties involved.
But the long-term situation remains far from resolved.
"After further conversations with both the player and his representatives, it appears that playing hockey in North America is not a consideration for Mikael at any point in the immediate future," Murray said in a statement Wednesday.
"In an effort to further monitor his development, we have agreed to loan Mikael to Färjestad for the remainder of the season. We will retain his North American rights and should he change his outlook on working towards playing in the National Hockey League, we will be open to discussing a potential return at an appropriate time in the future."
Frank Seravalli can be reached at frank.seravalli@bellmedia.ca.