Sens pick up much needed victory in NHL 100 Classic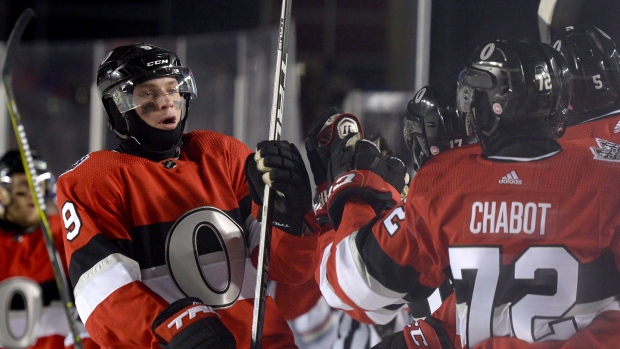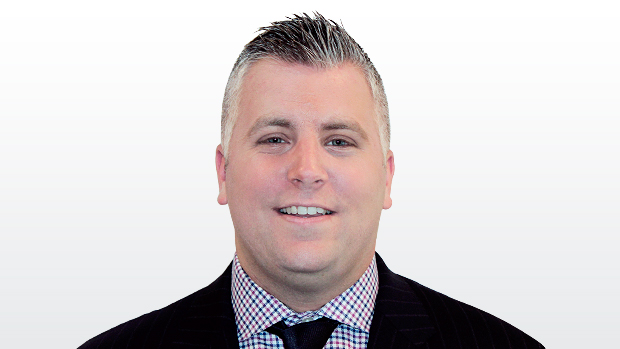 OTTAWA — By the time the final horn sounded, frozen sweat formed ice chips in the beards of Senators forwards Mike Hoffman and Zack Smith.
But the Senators were smiling - and not just because they could finally retreat to the warm confines of the Redblacks' dressing room at TD Place.
They were going home winners for the second game in a row, a feat worth celebrating after a month of hell. This one, though, felt a little bigger than two points.
The Ottawa Senators outlasted the Montreal Canadiens, 3-0, in the NHL 100 Classic on Saturday night in an outdoor recreation the league's first matchup a century ago. The NHL's 23rd regular season venture outside will go down as one of the coldest played.
The official temperature at puck drop was minus-10.8 degrees Celsius (12 Fahrenheit), making it the third-coldest outdoor game on record. A swirling wind made it feel significantly colder, with 33,959 fans braving the elements as the thermometer dipped to minus-16 in the third period.
Sens forward Bobby Ryan said it was the coldest he's ever been.
"By far. Not even close," Ryan said. "It was cold. Every period got colder. It was worth every second of it. We had a blast."
Though the players bundled up with balaclavas and extra layers, it almost seemed as if the Habs and Sens never really quite warmed up. The two teams posted just one high-danger scoring chance in the first period - and they were far and few between.
"The puck turned into an ice cube out there," Mike Hoffman said. "You don't have much control."
Ottawa's Jean-Gabriel Pageau (who else?) broke the ice with a second period redirection that served as the game-winner to keep the Senators perfect (2-0) in outdoor games.
More importantly, the two linchpins for Ottawa's success saved their best for the bright lights. Erik Karlsson and Craig Anderson finally looked like their usual all-world selves again. Anderson pitched his second shutout of the season and Karlsson played perhaps his most complete game of the season.
Karlsson had seven shots on goal, 13 attempts, and set NHL regular season outdoor records for ice time (32:55) and blocked shots (eight). Oh, and he got back on the scoresheet, assisting on Pageau's winner for just his third point in 15 games.
"Karl was a force," Derrick Brassard said. "I know the game wasn't spectacular to watch, it was really simple, but he had [a lot] of attempts and blocked shots. It was great to see. When a team struggles, it makes it harder on him because it puts a lot of pressure on him. He was great tonight."
Ryan netted a beautiful breakaway goal with under three minutes to play to seal the Sens' third win (3-10-2) since returning from Sweden on Nov. 11. Nate Thompson added an empty-netter. The NHL 100 Classic accounted for a four-point standings swing for Ottawa over division rival Montreal, who was blanked for the fifth time this season.
"I heard some guys complaining about [cold] ears and feet, but for me it was absolutely hands. My hands were cold," Ryan said. "I was as close to the heater as I could be between shifts."
It was the one game, Brassard said, players were "almost happy" to be on the bench.
It was so frigid that it would've been cruel for second intermission act, Canadian rock icon Bryan Adams, to play Summer of '69 - since that wind Cut Like a Knife.
There were plenty of fireworks as the NHL officially turned the page to its next 100 years with the last planned celebration of its centennial season. Legends Guy Lafleur and Daniel Alfredsson dropped the puck. Prime Minister Justin Trudeau slapped palms with his hometown Habs. Mario Lemieux was honoured for the NHL's "Greatest Moment" of the last 100 years, as voted by fans, for his five goals scored five different ways on Dec. 31, 1988.
But the NHL 100 Classic weekend will always be remembered for the incendiary comments Senators owner Eugene Melnyk made on Friday night, when he threw fuel on an already fiery relationship with the Sens Army.
On a weekend designed to celebrate NHL hockey in the nation's capital, Melnyk said he would consider relocating the Senators, warning the "market has to prove itself."
"If it doesn't look good here, it could look good somewhere else," Melnyk said on Parliament Hill. "How long can you underwrite a team? Like, literally underwrite. Write a cheque … I have it, but I'm not going to blow a lifetime of working hard to support a hockey team. It's not going to happen."
NHL commissioner Gary Bettman downplayed Melnyk's comments, saying the firestorm they created was "much ado about nothing."
"The Ottawa Senators aren't going anywhere," Bettman told TSN.
As much as Ottawa fumed in the wake of Melnyk's spin, they didn't turn their back on their team. Brassard said Senators players went out for warmup and predicted "there was no way people are going to be standing for three and a half hours" in the cold.
"But they did," Brassard said. "That shows a lot of passion."
It was a feeling to remember on a night you couldn't feel your extremities.
"When the home team has two points, the city can rally around that for a great event," Ryan said. "The fans came out and made it a heck of a night and were engaged. It's something that I'll look back on forever."
Contact Frank Seravalli on Twitter: @frank_seravalli​