Shanahan's new GM must align with Leafs' vision
After Sunday's management purge, Toronto Maple Leafs president Brendan Shanahan must now hire a general manager - though, perhaps not in the traditional and narrow historical sense of the job title that would suggest the GM as the boss or the guy who drives the bus on all hockey decision-making. The new GM in Toronto will arrive not to build a managerial team around or below him, but to join an existing one with a well-established philosophy and vision of where the Leafs want to get to and how best to get there.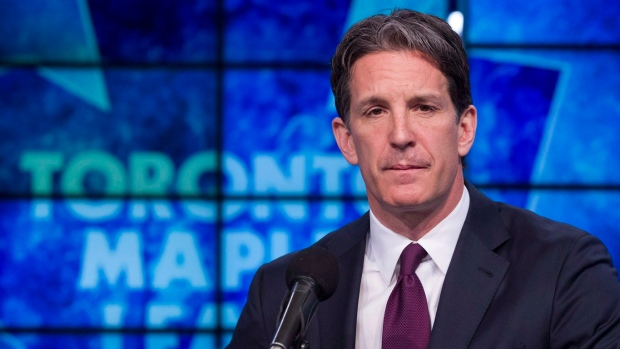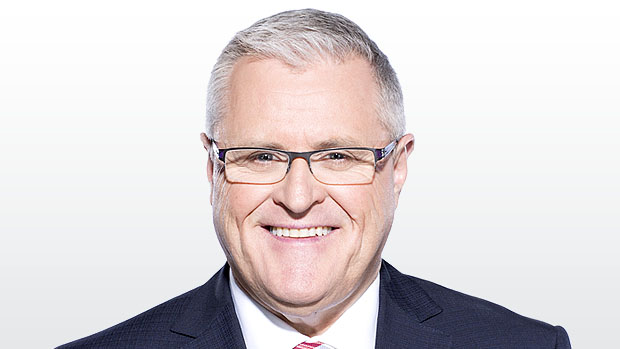 Under no circumstances will Toronto Maple Leaf president Brendan Shanahan name himself the team's general manager.
He could if he wanted to. One might even suggest he should do exactly that. Because, from the moment Shanahan was hired, it was clear the vision for the Maple Leaf organization would be his vision.
That was the case in the summer of 2014, when Shanahan fired general manager Dave Nonis's lieutenants (Dave Poulin and Claude Loiselle) and replaced them with his own - Kyle Dubas as the club's assistant general manager, Mark Hunter as its director of player personnel and Brandon Pridham as its assistant to the general manager.
And it was most certainly the case today - on Sunday, Bloody Sunday in Leafland - when Shanahan effected an organization-wide purge, starting with Nonis, interim head coach Peter Horachek, the entire coaching staff ,as well as the strength and conditioning coach, video coordinator and a phalanx of pro and amateur scouts.
So Shanahan must now hire a general manager - though, perhaps not in the traditional and narrow historical sense of the job title that would suggest the GM as the boss or the guy who drives the bus on all hockey decision-making.
This new GM's vision must align with not only Shanahan's but, to varying degrees, analytics whiz kid Dubas, scouting maven Hunter and number-crunching capologist Pridham. The new GM in Toronto will arrive not to build a managerial team around or below him, but to join an existing one with a well-established philosophy and vision of where the Leafs want to get to and how best to get there.
It may not be for everyone. For some experienced GMs, used to having final authority on all hockey decisions as long as ownership approved, it may not be autonomous enough.
That's fine. Those who feel that way need not apply because there is absolutely no doubt Shanahan's primary hiring focus will be to find a somewhat like-minded individual who can work comfortably in the hockey universe Shanahan has created with Dubas, Hunter and Pridham. That isn't to say there can't be discourse - I couldn't think of two individuals who appear to differ more in style and/or personality more than Dubas and Hunter - but there needs to be some commonality of thought and respect for the established hierarchy.
A cynic might suggest the pool of available talent prepared to work within that structure would be small, but who's kidding who? It's still the NHL; it's still one of 30 available jobs; there'll be term and big money for the right guy; and, in spite of what has gone down with the Leafs of late, there'll be no shortage of applicants to get in on the ground floor (assuming the Leafs have actually bottomed out now) that, in theory, has only one way to go.
Some have already speculated that person is likely to come from Shanahan's personal sphere of influence: a friend, a former teammate or a colleague of some description.
Hall of Fame defenceman Rob Blake, for example, the Los Angeles King assistant general manager who worked with Shanahan when the latter was in charge of the NHL Department of Player Safety. Blake, though, has no interest in leaving the Kings or the temperate climes of southern California, where he gets to be a member of a well-run NHL organization and still gets to surf before heading into the office. It is neither the right time, nor place for Blake.
Mind you, that whole notion of the new GM having to be a friend or colleague of Shanahan's is likely overblown. Shanahan had no prior connection to Dubas when he hired him; Shanahan, of course, knew of former NHLer Hunter, but it's said that when Shanahan initially sought out the London Knight owner-GM last summer, he had to ask someone for Hunter's number; and, yes, Pridham was employed by the NHL at the same time as Shanahan, but in different departments with little crossover.
Before anyone can intelligently speculate on who the next Toronto GM may be, we'll probably need to hear from Shanahan - he's scheduled to talk to the media Monday at 2pm et - on precisely what it is he's looking for.
We can guess, though.
Previous experience as an NHL GM would definitely be an asset but, for reasons listed above (joining an established management team as opposed to building one for yourself), that experience could also be a liability.
The NHL trend recently for hiring new GMs has been to get experienced assistant GMs from other organizations who are ready to make the next step: Tim Murray, from Ottawa to Buffalo; Brad Treliving, from Arizona to Calgary; Jim Nill, from Detroit to Dallas; Marc Bergevin, from Chicago to Montreal; Ron Hextall, from Philadelphia by way of Los Angeles to Philadelphia; Jim Benning, from Boston to Vancouver.
Shanahan isn't likely to box himself in by saying the candidate must have this or that, but one would have to think he'd be taking an enormous risk hiring anyone who doesn't have hands-on, NHL club front-office GM or assistant GM experience. No one else in his current group does, so it would make sense to add that element.
Some may wonder if Dubas or Hunter could be candidates for promotion. One supposes that's always a possibility – especially if Shanahan's search, in his mind, doesn't turn up someone better than what he has in-house and we can presume Dubas and/or Hunter would be interested. But Shanahan hired Dubas with an eye towards incorporating analytics into the management model and Hunter because of his desire and acumen to be in the rinks, scouting young players. Promoting them would take them, in large part, out of their area of expertise and that seems counterproductive to the model Shanahan has put together.
If Shanahan feels he has specific expertise in analytics (Dubas), scouting (Hunter) and contracts/salary cap (Pridham), he may want his new GM to be more of a generalist who could simply bring operational experience in melding those diverse disciplines - someone whose background touches on all of them, not just one in particular.
There will be no shortage of speculation on candidates.
Even before Sunday's massive Leaf purge, former NHL goalie Sean Burke, who was teammates with Shanahan, had already been linked to the Leafs. Burke has been a goalie coach and assistant to the GM in Arizona with the Coyotes, but has permission to talk to other teams and will be moving on from Arizona at season's end. It would surprise no one if Burke found his way to Toronto, though in what capacity it remains to be seen.
Los Angeles King exec Mike Futa is a name that will no doubt come up. When Buffalo and Calgary were looking for GMs, Futa was a prime candidate, but the Kings took him out of the mix, promoted him and gave him a new contract with some restrictions on when and what jobs he can entertain. Or not.
Futa is a Toronto native, who grew up a Leaf fan. He has an impressive hockey CV, dating back to his days as a general manager in the Ontario Hockey League, as well as his exemplary work, first as co-director of amateur scouting for the Kings and now vice president of hockey operations and director of player personnel. Futa has had working - and seemingly respectful - relationships with both Dubas and Hunter from their OHL days. At face value, not knowing any of his specific contractual restrictions or willingness to leave L.A., Futa could potentially be a perfect fit in Toronto.
The list will go on and on, no doubt.
For now, though, it's not likely there's a huge sense of urgency for Shanahan to immediately fill Nonis's vacant chair.
The Leafs' existing management team is intently focused on watching junior games, international tournies and preparing for the draft. Hunter is overseeing that. Dubas and Shanahan will both be heavily involved in the scouting process, as well, for the balance of the season and director of amateur scouting, Dave Morrison, was not amongst those fired on Sunday.
So, at this moment in time, it would appear there is a far greater impetus to see the junior players still playing than there is to hire a new GM.
That said, as NHL teams are eliminated from the Stanley Cup playoffs, the Leafs' list of trading partners will be ever expanding. The purge that took place today in the front office is expected to be mirrored on the ice, with core players such as Phil Kessel, Dion Phaneuf and many more headed out the door.
It would be fitting, appropriate and sensible for the Leafs' new GM to be in the chair and overseeing these massively important transactions, to say nothing of the concurrent search for a new head coach, which of course is expected to include an effort to woo potential free agent Mike Babcock from Detroit and who knows who else. That, however, is a story for another day.
But the reality is Shanahan and his inner circle of Dubas, Hunter and Pridham are quite likely to have their hands in all the pies – scouting for the draft, sizing up GM candidates, working through the process to hire a new coach and potentially making some massive player trades, both in terms of quality and quantity.
You would think the Leafs would like a new GM in place sometime prior to the NHL Entry Draft in late June, the sooner the better.
Until then there's much work to be done, though Shanahan clearly has a team of people he trusts in place to do it, none of whom, incidentally, hold the title of GM.