Shattenkirk remains 'all-in' with Blues
Kevin Shattenkirk knows his name is being floated in trade rumours across the NHL, but the Blues defenceman says his focus remains on playing his best hockey in St. Louis, Pierre LeBrun writes.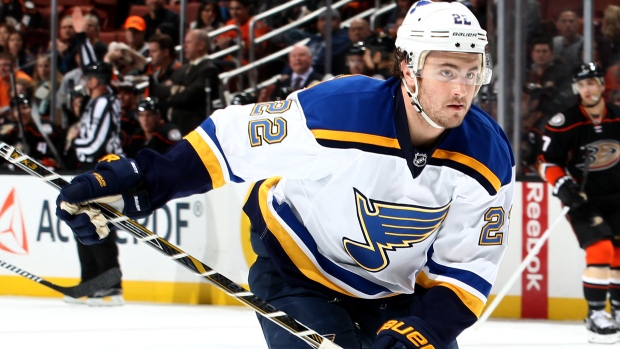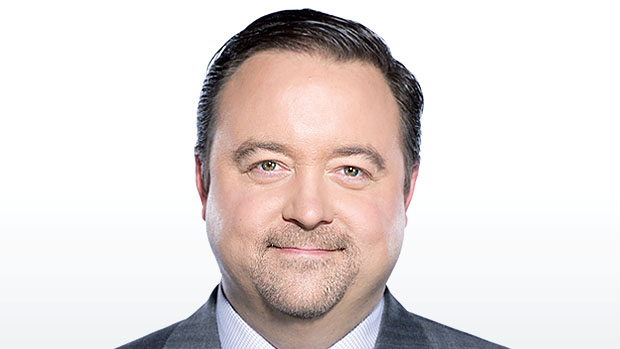 TORONTO -- Surrounded by a dozen or so media members in hockey's biggest market, Kevin Shattenkirk was more than ready for what was coming.
And the St. Louis Blues defenceman didn't hesitate in his answers. He's among the hottest commodities on the trade market - and he's well aware of that fact.
"It's been a different year, that's for sure,'' Shattenkirk said after Thursday's morning skate. "It's been a different situation for me. But it really hasn't been too stressful. There's been a lot to worry about in this locker room. We've had our ups and downs as a team and I think that's helped me focus on what's important - and that's playing my best hockey for the Blues.''
Plus, as Shattenkirk added, it sure helps that he plays in St. Louis, where the media coverage is less intense than a place like Toronto.
"Being in St. Louis helps a bit. We don't get to experience the frenzy that you guys have going on up here,'' said Shattenkirk with a smile. "But it's all part of it. I was prepared for it after last summer. Now that it's an everyday thing, you almost become numb to it. It's like part of your routine.''
The pending unrestricted free agent, 28, was referring to the fact that he knew the Blues had engaged in trade discussions about him last offseason, as he was entering the last year of his contract.
"Last summer, there was a period where it looked like I might not be coming back to St. Louis,'' said Shattenkirk. "Once the end of July hit, I was able to focus on coming back here, talk to the coaches and to management, and realize that this was where I was going to be this year. Having that month to kind of reset and focus on things helped me. Going through that also gets you prepared for dealing with this now.''
Shattenkirk will all but likely be dealt before the March 1 trade deadline because the Blues can't afford to let an important asset walk away for nothing on July 1 like they did last summer when David Backes and Troy Brouwer left as UFAs while St. Louis didn't net anything in return.
The Blues were well within reason to keep Backes and Brouwer last year for a playoff run that got them to the Western Conference finals.
But an uneven season, which featured a coaching change last week and the team on the playoff bubble, means that Blues GM Doug Armstrong will likely auction off Shattenkirk to the highest bidder to get assets back.
Why hasn't Shattenkirk entertained signing an extension and staying in St. Louis? It's as simple as him deciding that being UFA for the first time in his career was a one-in-a-lifetime opportunity.So why not see what's out there July 1?
He will get paid, big time, come July 1 because it's a razor-thin market this year for high-end talent, particularly on defence. The New York Rangers and Boston Bruins are among several teams that are believed to have interest in trading for him before the deadline. There's no shortage of interest for the player who is easily the biggest catch among blueliners on the trade market. In the meantime, Shattenkirk is trying not to check Twitter every day to see the latest rumors.
"My whole mentality is that when it happens, it happens. I can't control when or where it's going to be,'' said Shattenkirk, who doesn't have a no-trade clause. "I have to focus on my everyday responsibilities here. Looking at Twitter, that's not going to help me by any means. It's not going to be good for me.''
New St. Louis head coach Mike Yeo, who was elevated from his associate coach position last week when Ken Hitchcock was let go, says the trade rumors have had zero impact on Shattenkirk's play.
"He's handled it absolutely unbelievably,'' Yeo said Thursday. "Looking at his game, he's on top of it right now, he is buying in to completely everything that we're saying. He is doing everything he can as far as trying to learn the way that we want to play the game, trying to bring the details in his game, trying to really concentrate on the areas defensively that we need to sharpen up.
"We all know what he can do execution-wise and offensively. The most pleasing thing for me from what I've seen from Shatty is that he's aware of his situation, but he's completely all-in to this group.''