Short-term and long-term questions surround Jays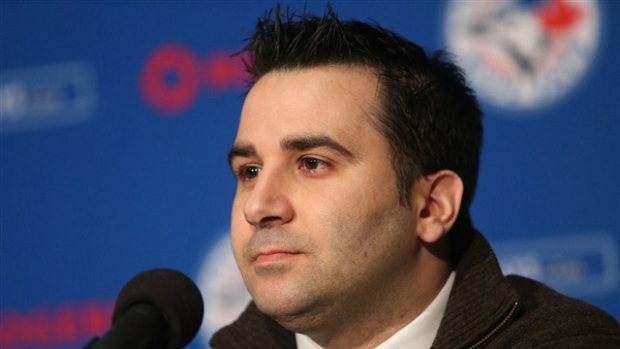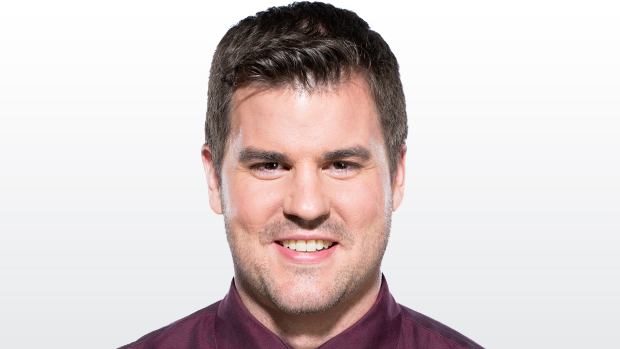 TORONTO – Paul Beeston will preside over exactly 162 more regular season games as Blue Jays' club president. The 2015 season, in which he expressed much confidence at the annual "State of the Franchise" event for season ticket holders, will be his last. Following a turbulent offseason, the club's first ever employee agreed to come back for one more year.
Whether Beeston presides over a 163rd game, or more, will likely determine whether the two men with whom he shared the stage on Thursday night, general manager Alex Anthopoulos and manager John Gibbons, get to continue in their respective roles in 2016.
The uncertainty didn't put a damper on the evening with people eager to discuss the city's summer team whilst in the grips of winter's nasty bite, although the broader questions surrounding Anthopoulos and Gibbons's respective futures seemed appropriate considering the real concerns about the on-field product.
The success of the club will depend on whether young pitchers such as Marcus Stroman, Drew Hutchison, Aaron Sanchez and Daniel Norris take steps forward. It will depend on that great unknown: health. The Jays cannot lose any of Jose Bautista, Edwin Encarnacion or newly-acquired cornerstones, Josh Donaldson and Russell Martin, for any lengthy period of time.
Success will depend on whether the bottom of the batting order can turn it over to the potent top five. It will depend on the performance of the bullpen, the make-up of which will be determined in spring training. In the meantime, Anthopoulos works the phones in an effort to lure a free agent reliever into the fold. He said he hasn't closed the door on trade possibilities, either.
While it's a safe bet that 22-year-old Aaron Sanchez (1.09 ERA, 2.80 FIP, 27 strikeouts in 33 big league innings last season) will crack the opening day roster, it's less clear what role he'll play. Teams don't like to take former first-round picks (Sanchez was taken 34th overall in 2010) and put them in the bullpen. Sanchez was drafted to be a starter, but for the good of this team and for the good of the near-term, Sanchez could end up the closer or, at the very least, a late-inning guy.
"The way it stacks up right now and the question marks of who we have down there, I mean that's going to strengthen the bullpen if he's down there," said manager John Gibbons. "Like I said, though, ideally I want to see him in the rotation. I know a lot of guys do. I think Alex would agree with that, but it's going to be what serves the team best."
The skipper was quick to acknowledge the flip side of the coin.
"The problem you run into, too, if you put a young kid out there in the bullpen and he's so good out there, you know, he doesn't develop all of his pitches and, the next thing you know, he never ends up a starter," said Gibbons.
If relief work is Sanchez's destiny, a rotation spot opens and barring the unforeseen (Jon Heyman of CBS Sports reports the Jays are "kicking the tires" on free agent James Shields), it would be filled by either young left-hander Daniel Norris or veteran right-hander Marco Estrada, who was acquired in the November trade which sent Adam Lind to Milwaukee.
Steve Delabar's is a name you can expect to hear plenty of in the coming weeks. An All-Star in 2013, Delabar cratered last season and finished in the minor leagues. Rather than returning to the Jays when rosters expanded in September, he was sent home because the club believed he could benefit from additional rest. Delabar is back on his velocity program this offseason, something which he altered a year ago, and the hope is he can return to form. If he does, Delabar effectively becomes an acquisition without a deletion. If he doesn't, it'll be next man up.
Anthopoulos said he doesn't anticipate making any more additions to the competition for second base. Prospect Devon Travis, acquired from Detroit for Anthony Gose, will get a good look in spring training. Other options include Maicer Izturis (returning from a severe knee injury,) Munenori Kawasaki (in camp on a minor league deal), Steve Tolleson and Ryan Goins.
A SEASON LIKE ANY OTHER
President Paul Beeston's future is clear: he's entering his final season with the Blue Jays. The long-term fate of general manager Alex Anthopoulos is to be determined; his contract expires at the end of the year. It's been an eventful couple of months for the franchise during what is typically the quietest time on the calendar with a controversial effort made by a segment of club ownership to replace Beeston after his contract expired on October 31.
Despite everything, both men are confident the process by which they approach ownership – the baseball guy, Anthopoulos, presents the business guy, Beeston, with a proposal to take to the board of governors – won't change. Both expressed the belief that if the Jays are in contention as the July 31 trade deadline approaches and a request for additional funding is made to add to the roster, ownership would be willing to pony up.
"I don't think there's any question about that," said Beeston. "I mean, you've seen what's happened this year, when all of this was going on, I mean we were still moving in the right direction. I mean, no one said 'We're slowing down, we're stopping.' I think from the point of view of where we are we have complete support of the Rogers people and we operate on that basis."
"I have no doubt," said Anthopoulos. "I've definitely seen that this offseason. Look, we've definitely, whether it's been trades, talked to free agents, you know, trading guys like Brett Lawrie that are fan favourites and had become part of this core, those aren't easy decisions to make and certainly those aren't decisions that I make by myself without approval from Paul and certainly ownership, as well. And even signing a guy like Martin to the contract we signed him to, those things do not get done, you know, GMs do not make those decisions by themselves. They can certainly bring them to the table, but you need the full support of ownership and certainly the CEO and so on. And I haven't seen any changes at all, so we've been able to operate like any other offseason and I don't expect that to change."
ALL-STAR GAME
While the Blue Jays explore replacing their AstroTurf field with natural grass in time for the 2018 season, the club is considering a bid for a future All-Star Game, perhaps as early as 2017.
"We haven't talked about a year, I mean all we've talked about is we are interested and we would make a proposal," said president Paul Beeston. "That conversation took place, that conversation between (MLB commissioner) Rob (Manfred) and myself took place this week. You know, like how do we get in line and where do we get in line and what is the submission scenario? We'll go forward with that. We didn't talk about 2015, 2016, 2017, 2018. We talked about we want in and let's see what we can do."
Toronto's only previous All-Star Game was held in 1991. Roberto Alomar, Joe Carter and Jimmy Key represented the Blue Jays that year. The American League won, 4-2.
This year's All-Star Game will be played at Great American Ballpark in Cincinnati. San Diego's Petco Park will host All-Star festivities in 2016.