Siakam turning heads with relentless energy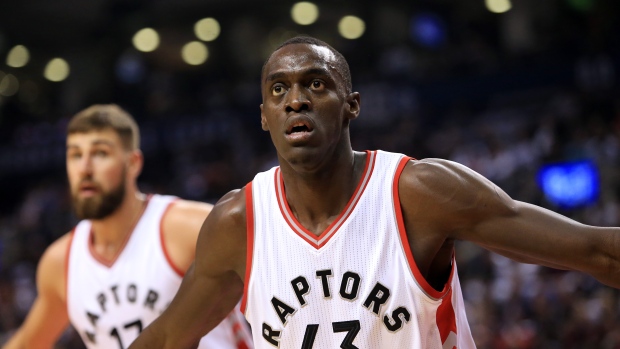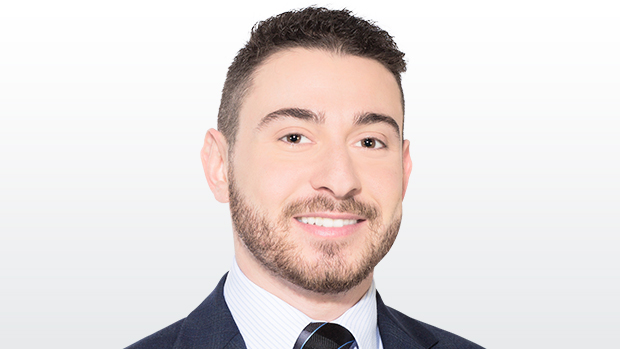 TORONTO – In many ways Pascal Siakam's rookie season was unique, but he came away from it with the same lesson that most first-year players end up learning: The NBA is a competitive, ever-changing league that can humble you in a hurry.
Selected with the 27th-overall pick in the 2016 draft, the Raptors' forward started his first 34 games as a professional, the result of an injury to Jared Sullinger in training camp. As the year went on, his role diminished. Maybe he hit a rookie wall. Maybe opposing teams figured him out. Whatever it was, by the time Serge Ibaka was acquired in February he had fallen out of the rotation altogether.
The 23-year-old couldn't hide his disappointment. He wore it on his face and carried it in his body language. The NBA can be a roller-coaster, especially for young players. One day you're up, the next you're down. There are some things you can control, but a lot – like playing time – that you can't.
As Siakam worked on his craft over the summer, he did so with this reality in mind. He can't decide how many minutes he plays, but he can make it hard for Dwane Casey to take him out. One month into his sophomore campaign, that's exactly what he's doing.
This season started out the way last year's ended for Siakam. He was the odd man out, the 11th or 12th man in a 10-man rotation. However, injuries to Jonas Valanciunas, Lucas Nogueira and Ibaka opened a door for him just three games in and he hasn't looked back.
Siakam has appeared in 13 straight contests. He's only played fewer than 16 minutes in two of them, has started four and has routinely been the first big to come off Casey's bench.
From fringe rotation player to arguably the Raptors' most valuable reserve in just a few weeks, Siakam has become indispensable and he's doing it with good, old-fashioned hard play. The Cameroon-born forward never stops. His energy is boundless, his defence is suffocating and he's good for at least two or three buckets per game from simply out-running everyone else on the floor.
"Pascal is one of those guys [whose] energy level, his motor, is an NBA skill," Casey said. "And it goes and goes and goes. Even just messing around [in practice] he goes 100 miles an hour. So that's the gift that he has. That's something that's natural for him."
"It's very rare for a guy with that athleticism to use it 100 per cent of the time," said point guard and fellow member of the second unit Fred VanVleet. "That's why he's special. There are a lot of athletes like him in the NBA, but there are very few that fly around on each possession. His conditioning is great. He doesn't seem to ever get tired. He's literally just out-running people, out-working, flying around. He's got great hands, great instincts. Those are the types of guys you want on the team, guys that will leave it all out there all the time."
Just to clarify, Siakam insists he's not superhuman. He does get tired, like everybody else, but his conditioning, elite athleticism and – as Casey points out – his youth allow him to push through it. He's always had a lot of energy, even before taking up basketball at the age of 15. Playing soccer as a kid helped build his stamina but he remembers being a handful before sports became a big part of his life.
"I think as a kid I was always just running around and playing all day," Siakam told TSN. "So I think it was just from being little and being all over the place."
In college, his friends at New Mexico State would call him Usain Bolt on account of his speed, a nickname he proudly shared with teammate and good friend Jakob Poeltl after practice on Tuesday.
"I'm telling you bro," he said with a smile. "They said I looked like him and everything."
Meanwhile, DeMar DeRozan wasn't quite ready to crown the sophomore forward one of the league's fastest players, noting there's more to Siakam's effectiveness than raw speed.
"He runs extremely hard," DeRozan said. "There's a difference between fast and running extremely hard."
"He kind of reminds me of [former Raptor] Amir [Johnson]. Amir used to run extremely hard and he was on his toes and Pascal is kind of the same way. He gets out them blocks real hard. But fast? I don't know. We've got to put him in a race and see."
Perhaps it just comes down to effort, a motor without an off switch, but however he's doing it Siakam is carving out a niche in this league.
For the first time in his career, he's played over 30 minutes in back-to-back contests. In Sunday's win over Washington he helped turn the game when he replaced Valanciunas early in the third quarter, as the Raptors answered a 12-4 Wizards run with a 9-2 push of their own. He was a team-best plus-18 on the afternoon and delivered the play of the game – a remarkable chase-down block of Mike Scott in the fourth.
However, his best game of the season – and maybe as a pro – came a couple nights earlier in a blowout win over the Knicks. Siakam scored nine of his 13 points in transition but – more impressively – he held the NBA's fourth-leading scorer, Kristaps Porzingis, to 13 points on 3-of-13 shooting.
Over the summer Jerry Stackhouse, who coached Siakam in the D-League last year, called the young forward Toronto's best defender and while that may have seemed like a stretch at the time he's certainly making a strong case for himself now. Most of Casey's best defensive lineups have featured one or both of Siakam and rookie OG Anunoby. Both players have proven versatile enough to guard almost any position, outside of big, physical centres.
That, along with his hard play, is why Casey has started entrusting him with precious late-game minutes. Unlike last year, when his offensive limitations were glaring enough to keep him off the floor, his strengths have far outweighed his weaknesses.
His jumper is still a work in progress – he's missed his last 10 threes and is shooting 23 per cent from beyond the arc this season – but his improved ability to make plays off the dribble helps to alleviate those concerns.
Now, more than at this time a year ago, there seems to be a method to his madness. He's not just a ball of uncontained energy. Even as he's bouncing from one end of the court to the other, he always appears to be in control. That was among the areas he focused on over the summer – handling the ball, passing and making better and quicker decisions. The game has slowed down for him, even though he's never played faster.
"There are other parts of his game that he's working on, that will come with time, but I love the way he's playing now," Casey said. "He's improved from last year as far as handling the basketball, making decisions, reading situations and [he's] not just out there using that motor. He's really thinking the game as he's playing hard."
"It feels good," said Siakam. "It just shows that if you stick to what you're doing and you work hard, the coaches are going to see it. It might not seem like anyone is seeing it but people are watching. So I have to keep being myself and doing the things that I do even if sometimes I feel like I'm not being recognized."