Six things to watch for Thursday at the U.S. Open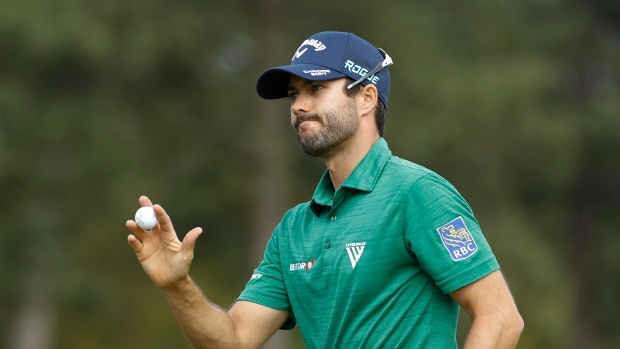 ​Bob Weeks has a rundown of what to watch out for at the opening round of the U.S. Open from Shinnecock Hills in Southampton, NY.
---
1. The course -- Playing host to its sixth U.S. Open, Shinnecock Hills is best known for the debacle of 2004 when the course became almost unplayable. It's undergone a lot of changes since that time with added length, removal of trees and run-off areas around the greens. Mike Davis, the CEO of the USGA has stated that his team has a lot more tools available to control the conditions of the course and ensure there isn't a repeat of '04. But will it err too much on the side of caution and make the setup on the easier side? After a romp at Erin Hills, look for some teeth in the historic course.
2. Weather -- There's no rain in the forecast for the four days of the tournament, but there is wind. And it may blow as strong as 45 kilometres per hour on Thursday. With a relatively open landscape, it could provide plenty of difficulty and you can expect balls to roll on the large, undulating greens. The breezes are expected to die down for the remaining three days, but will still play a factor.
3. Tiger, Tiger -- It's been 10 years since Tiger Woods won a major title and five since he won any kind of event. In his latest comeback, he's been hampered by a wayward driver and, in his last start at the Memorial, by a wonky putter. He admits to being frustrated by his inability to put everything together. The good news is that he won't need to hit his driver more than five or six times on Shinnecock and he feels that after a week of grinding at home, his putting has improved. He'll need both clubs to perform if he hopes to be around late on Sunday.
4. Phil's Mission -- Phil Mickelson was at the course on Monday and then disappeared, as he often does, to work on his game away from the hustle and bustle of Shinnecock Hills. He wants complete focus to try and finally get a win in the tournament he covets most. Lefty, who will turn 48 on Saturday, is preaching patience, saying that trying too hard early in the week has sunk some of his past attempts at this championship. He knows that his chances to win the missing jewel in his Grand Slam crown are running out and after finishing runner-up here in 2004 and putting together a year that's included a win and five other top-10s, he has a legitimate chance this time.
5. Rank Amateur -- Garrett Rank has received lots of attention this week, largely because of his fulltime occupation as an NHL referee. But the 30-year-old from Elmira, Ont., has some game on the links and is hoping he can show it on Thursday. He's paired with good friend and fellow Canadian, Mackenzie Hughes, for the first two rounds, something he says should ease the nerves. Still, he admitted the first swing on Thursday is likely to be the hardest shot he's ever had to take.
6. A streaking Hadwin -- Adam Hadwin has played consistent, if not necessarily spectacular, golf of late. He's riding the PGA Tour's longest made-cut streak, having played the weekend in his last 19 events. But he remains frustrated by his inability to get into contention, saying that he feels as if he's playing better than his scores are indicating. While this could be the week he finally breaks through, Hadwin did indicate early in the week that he wasn't overly enamoured with the course.