Skidding Flames lighten the mood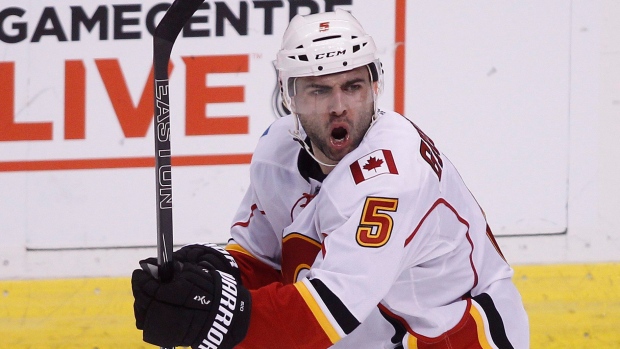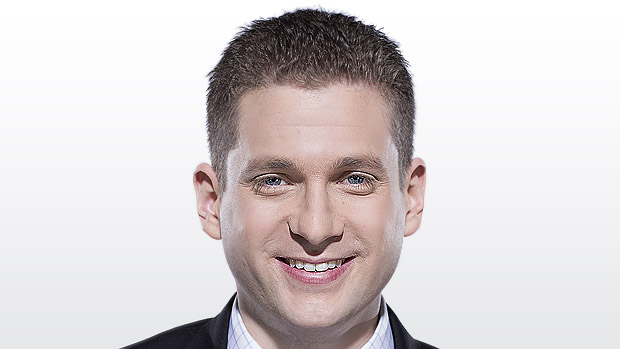 TSN Toronto reporter Mark Masters checks in daily with news and notes from Maple Leafs practices and game-day skates. The Leafs and Flames skated on Wednesday at the Air Canada Centre. ​
After missing Saturday's game with a bout of food poisoning, Tyler Bozak returns to Toronto's lineup on Wednesday night.
"I'm feeling good now," the veteran centre said. "Excited to get back in. Luckily we had a few days between games so I didn't have to miss too much time."
Bozak admitted his energy level was low at Tuesday's practice, but doesn't expect any issues this evening.
"I think I'll be fine," he said. "I only missed one game. It's not like I was out for a couple weeks so I'm not too worried."
Bozak noted he lost five to seven pounds due to the illness, but said it could've been worse.
"Actually not too bad," he said of the weight loss. "It fluctuates during the season so you're kind of used to that stuff. It shouldn't take long to get it back."
Bozak skated in his usual spot on a line with James van Riemsdyk and Mitch Marner. Meanwhile, William Nylander remained on the fourth line where he's started the last three games.
----
The Flames lost three of four during a just-completed home-stand and head coach Glen Gulutzan met with the leadership core on Tuesday to regroup and get everyone focused.
"We're still 14-12-1," observed captain Mark Giordano. "We're still in striking distance in our division for sure. We want to start playing consistent hockey. We don't want to worry about the results so much as playing consistent hockey."
Toronto's 4-1 win at the Saddledome last week was one of the most complete performances by the Leafs this season. It was also Calgary's first game back at home after a lengthy road trip.
"I thought we were really flat the last time we played them," Giordano said. "We didn't play our game at all. For whatever reason, we didn't have enough energy."
Gulutzan was impressed with how the Leafs played during their Western Canada swing, which included a win in Edmonton and a tight loss in Vancouver.
"They were patient more than they were pressing their game," Gulutzan said. "They counter-attacked really well. And, in our game especially, when they got the lead, they played well defensively. We really couldn't get inside on them. For me, we got to get into the trenches against them and the lead is going to be important too, either way."
As part of the team's meeting this morning, Gulutzan told his players to enjoy this mini road swing through hockey-mad markets. The Flames will play in Montreal tomorrow.
"Pretty good buildings to play in," said Giordano, a Toronto native who will have friends and family in the crowd tonight. "You enjoy playing in these markets. We know this is the centre of the hockey universe. We'll have some fun tonight. Sometimes in big games like this there's that nervousness at the start of the game that you have to get out of your game quick so have a good first shift, get a hit or something and then just have fun and play."
"With our group right now, it's about embracing it," said Gulutzan. "These are two significant games for anybody in this league. In my time here, I know all guys like to come here."
After an impromptu practice yesterday, the Flames had a full morning skate on Wednesday. Gulutzan lightened the mood during the video session by inserting some clips celebrating Giordano's 700th career game.
"Yesterday we were taking the three losses tough," said Giordano. "It's been tough on the boys the last couple days, but I thought this morning there was a lot of jump out there, a lot of energy and hopefully we'll carry that over into tonight's game."
"I can tell there's a lot of excitement in the air with our group," Gulutzan said. "I feel some real good energy."
---
Jaromir Jagr (lower body) missed Calgary's skate and will sit out tonight.
"Same injury as before," Gulutzan confirmed. "It's kind of recurring. We're trying to manage it as best we can ... a day-to-day thing."
Jagr also missed last week's game against Toronto.
Garnet Hathaway will take Jagr's spot on a line with Mark Jankowski and Sam Bennett.
---
Lines at Leafs morning skate:
Hyman-Matthews-Brown
Marleau-Kadri-Komarov
van Riemsdyk-Bozak-Marner
Martin-Moore-Nylander
Extras: Soshnikov, Leivo
Rielly-Hainsey
Gardiner-Zaitsev
Borgman-Polak
Extra: Carrick
Andersen starts (6-0-1, .898 save percentage in career vs. Flames)
McElhinney
---
Projected Flames lineup for Wednesday's game:
Gaudreau-Monahan-Ferland
Tkachuk-Backlund-Frolik
Bennett-Jankowski-Hathaway
Lazar-Stajan-Brouwer
Giordano-Hamilton
Brodie-Hamonic
Kulak-Stone
Smith starts (7-3-2, .922 save percentage in career vs. Leafs)
Rittich